Long flights, bus & train rides, or road trips can lead to boredom if you are not prepared. If you don't have a travel companion or don't feel like talking, never fear! There are tons of ways to entertain yourself on the move. I'll go through various options in each category and talk about what kind of gear you might need, how easy it is to pack, and how easy it is to access anywhere in the world.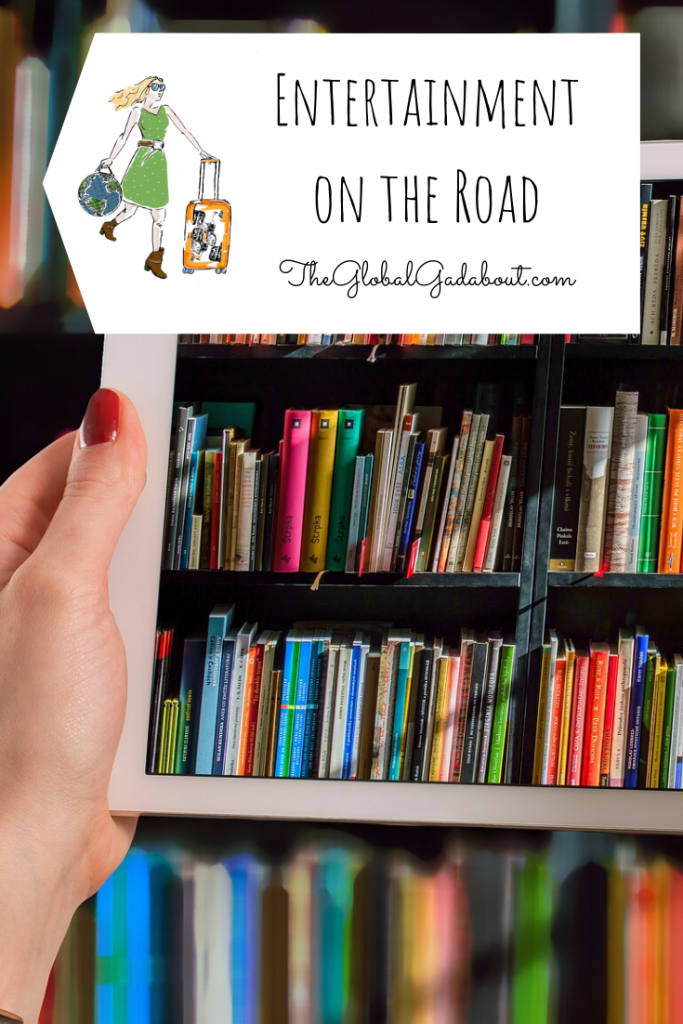 *This post includes one or more affiliate links. I earn a small commission (at no extra cost to you!) if you purchase a product or service through one of these links. Find out more here.*
1. Read

Old Fashioned Book

I'm an avid reader, averaging over 50 books per year. I always have a book with me in some form or another. A traditional paper book if my favorite to read. There's something about the feel of an actual book that adds to my enjoyment of the story. Unfortunately, books are often large and heavy. Not the best for packing light. If you take a real book with you, try to limit yourself to one or two. It can be fun to read about your destination or a book by an author of that region. Choose ones with smaller print that will last longer or buy one in your destination if you need more literary material. You might even choose an old, tattered, and/or unimportant copy that you can leave behind once you've read it.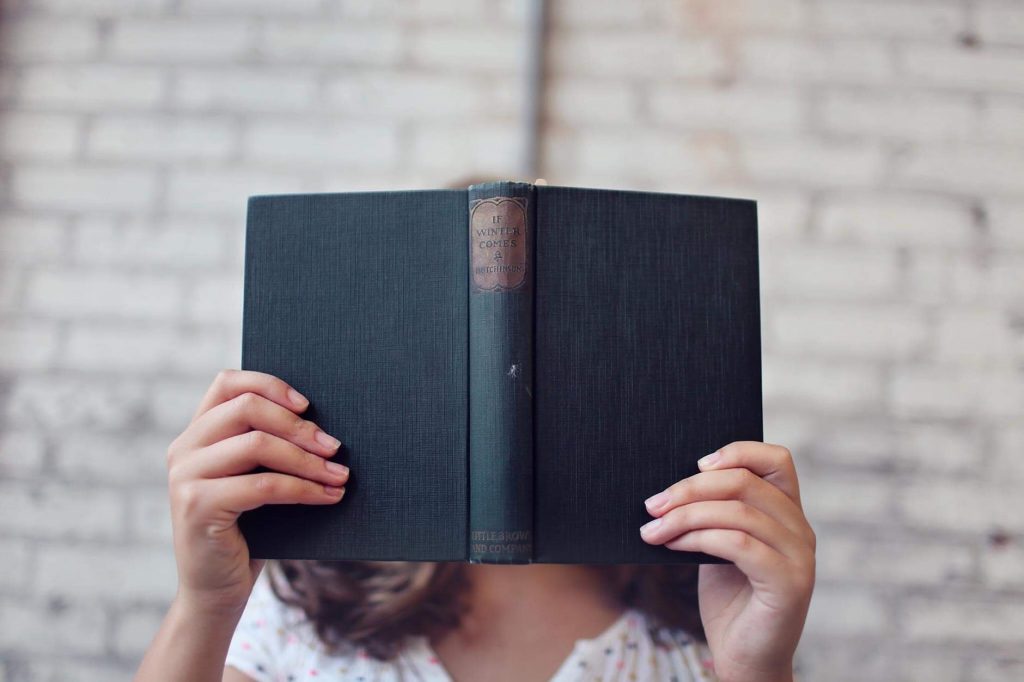 Take-One-Leave-One Book Exchanges

Speaking of leaving books behind, one of my favorite travel amenities are take-one-leave-one book exchanges. You can find these in the majority of hostels. They are also popping up on roadsides around the world as "little libraries". Basically, you can take any book from the collection and leave one you've read behind. There's not usually a strict rule about a true "exchange", however. I've often taken a book without leaving one or taken one in one hostel/library and left it in another. This is a great way to have access to a lot of real books throughout your travels without carrying a library in your suitcase.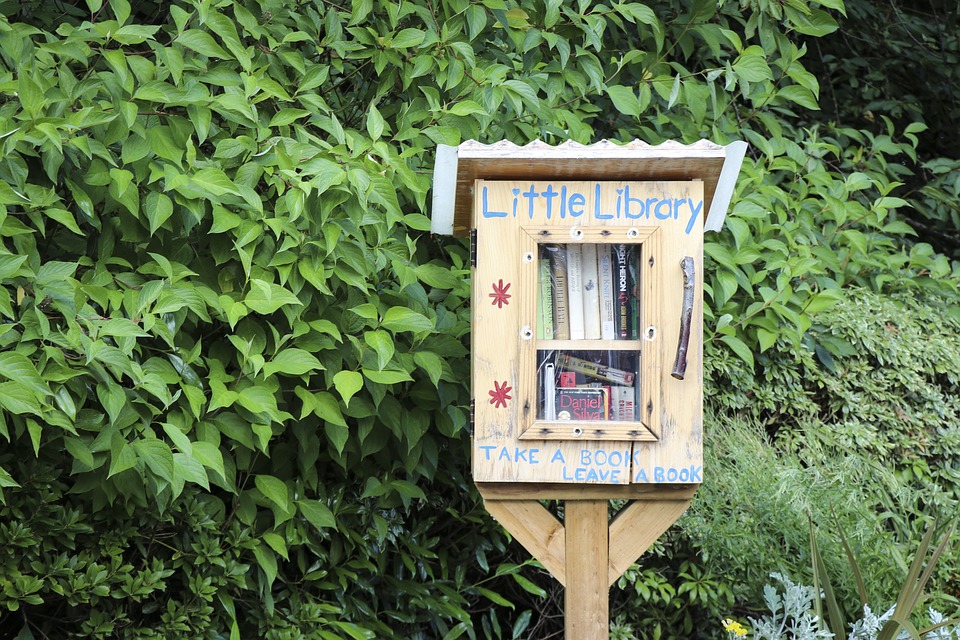 eReader

If you do want to carry a library in your suitcase, however, an e-reader is the way to do it. You can put thousands of books on a 7 or 8-inch tablet that can easily be slipped into a pocket. Personally, I love my Kindle Paperwhite. The screen simulates actual paper and print so you don't get that too-much-screen-time eye strain. The Kindle Fire is also great if you want your e-reader to do double duty as a tablet for email, web surfing, and other forms of entertainment (see below). You can buy ebooks through the device anytime you have internet access. Or opt for Kindle Unlimited to read as much as you want for a set monthly rate (one month free!). I also like to borrow ebooks from my local library and send them to my kindle wherever I am!

Audiobooks

I'm a huge fan of audiobooks. This allows me to "read" while I'm doing other things. I read while I'm walking around my destination, while I admire the view from the train or bus window, as a repack my suitcase, while I'm falling asleep at night. You can easily download audiobooks onto your phone anywhere in the world through Audible. If you have a local SIM card or international phone service, you don't even need wifi to get a new book.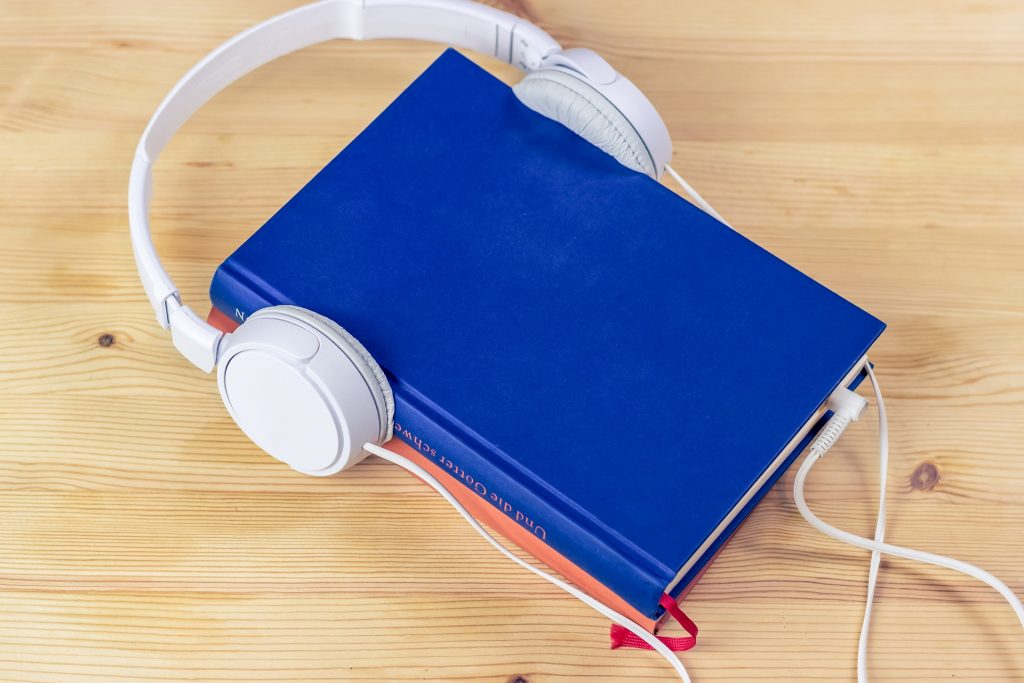 Again, I've also had good luck borrowing audiobooks from my local library. Wireless headphones are awesome for doing things while listening to an audiobook. I love my little earbuds. Or opt for a noise-canceling pair with optional cable in case you run out of battery. (A small but powerful charging bank can also be super helpful in this regard while out and about traveling.)

2. Listen

Music

Music is awesome to set or change the mood. It can give you a link to home or be a cool way to experience your destination. Try looking up popular tunes from wherever you are headed. Use your favorite streaming services like Spotify or Amazon Music (30-day free trial!). Or use YouTube. Buy and download stuff you like on iTunes to have it available without wifi or data. I like to make a playlist of each trip with songs from that destination or ones I listened to while I was there. When I listen to it afterward, it sparks memories from my trip. I also like to listen to local radio while abroad. This exposes me to stuff I wouldn't find on my own and gives me a little cultural experience. You can get headphones with an FM tuner built-in – no radio device or app needed!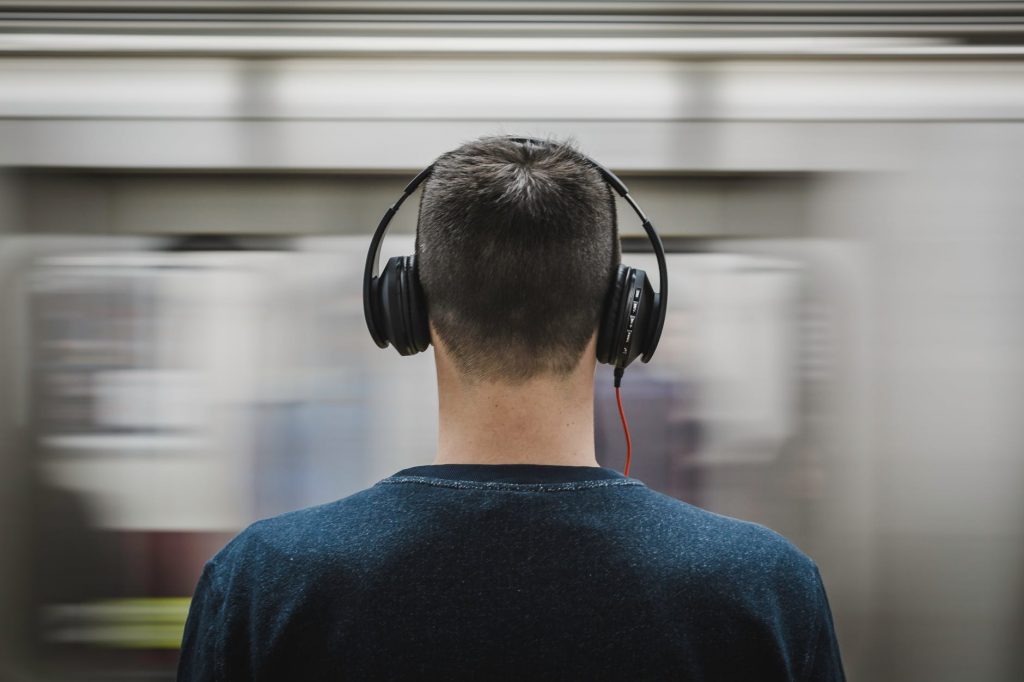 Podcasts

If you're not into full audiobooks, podcasts are a similar audio experience that can be a lot shorter and more varied. You can stream podcasts or download them to your phone to listen without wifi or data. Podcasts can be funny, interesting, entertaining, and informative. I like to look for ones from or about my destination to learn more about where I'm visiting. If you find the right podcast, you can even incorporate it into a DIY walking tour of a city or attraction.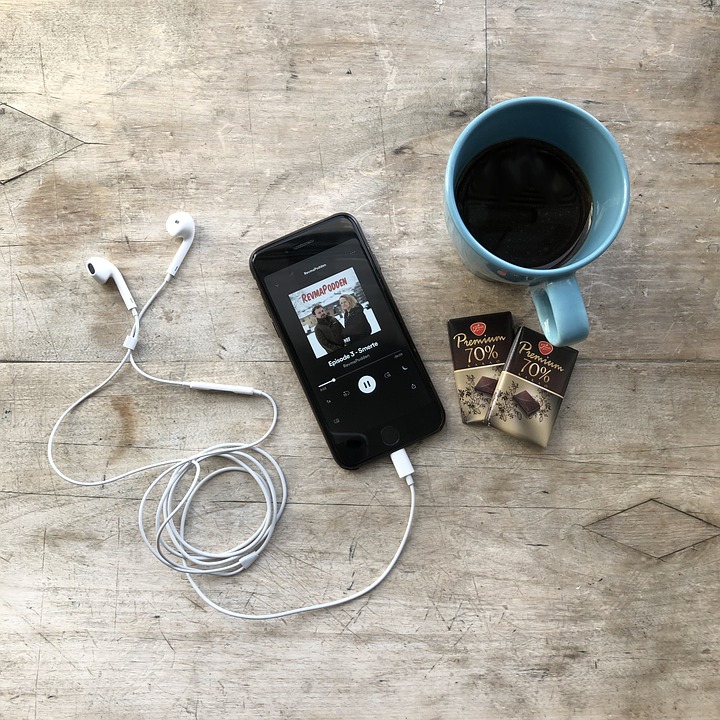 3. Watch

Movies

There are tons of ways to watch movies and take them with you. You can buy and download them, rip from DVDs, or join a streaming service for thousands of options anytime. Unfortunately, many streaming services (Netflix, Prime Video, Hulu) have geo-locked content. This means you can only access it from your home country. Try getting around this with a VPN to spoof your location (learn how to do that in my Beginner's Guide or check out my picks for the best free and paid VPNs for travelers).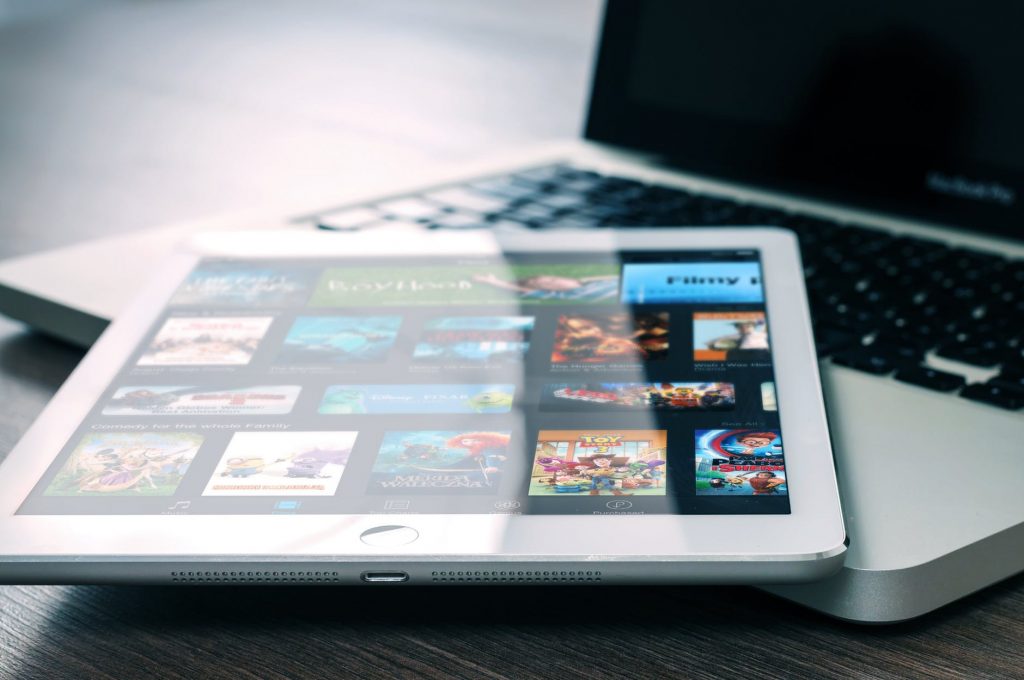 Be advised, though, VPNs do not always work. Streaming services have become aware of this hack and have blocked popular VPN IPs. I suggest researching whether your chosen VPN will work for your chosen streaming service before paying for it. If you don't want to mess with a VPN, some streaming services allow you to download their content onto a phone or tablet. If you have this option, download a bunch of movies before you leave your home country. Then you can watch them on your travels without wifi, data, or geo-restrictions. See if you can add a micro SD card to your phone or tablet for more movie storage space.

TV

Similar to movies, there are tons of TV shows available to download or stream through a paid service. The same issues with geo-blocking apply. Use a VPN or download before leaving to avoid this problem. Many television networks also offer some or all episodes of their shows on their specific website. This is a good way to watch currently airing shows. Often you must subscribe to a cable service that offers that channel in order to log in and access their programs, though not for every network. Or you can subscribe to each network individually, especially premium networks like HBO and Showtime. Some channels also have geo-locks on their content so you can only watch it in your home country. However, I've found that these are much easier to get around with VPNs (even free ones) than streaming services.

4. Play

Cards

A pack of cards is an easy and small item to pack. The variety of games you can play with that one item makes it a good value for the size. You can play several solitaire games if you're traveling solo or it's good interactive entertainment for group trips. You can even get a mini-deck for real minimalist packers or a non-standard deck like UNO cards. Or try a different kind of "card" game like this travel-sized deck of "Games on the Go".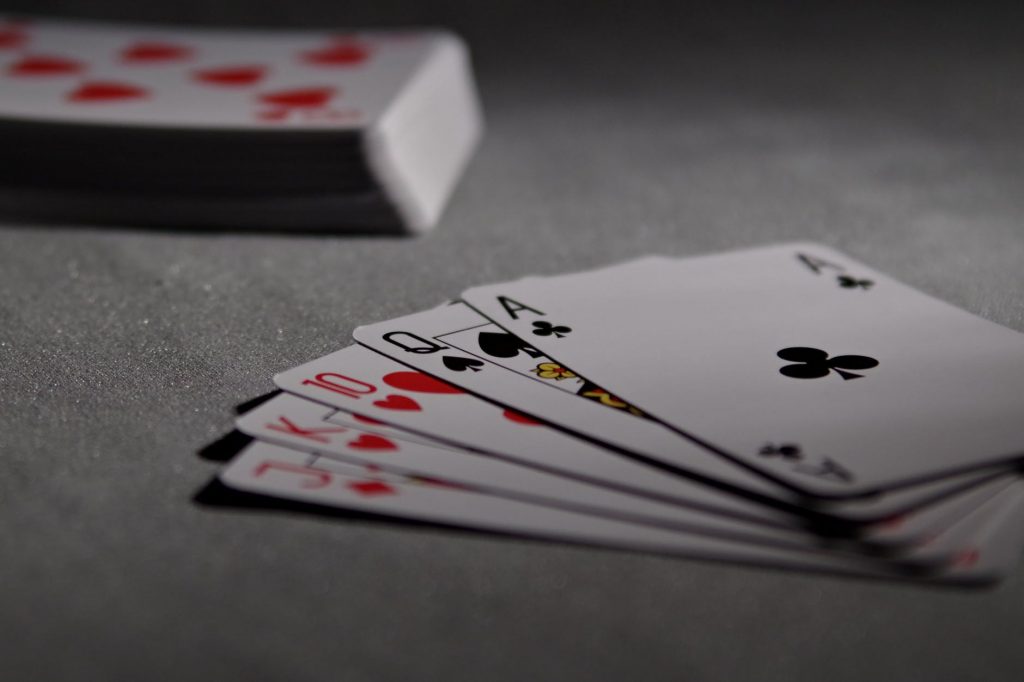 Apps

Of course, the majority of travelers will have a smartphone and/or tablet with them on their trip. There are millions of game apps you can download to suit your taste for easy fun wherever you are. I suggest ones that can be played offline so you don't have to worry about having wifi or using data abroad. Games do tend to use up the battery faster than other apps, so definitely carry a power bank to recharge on the go!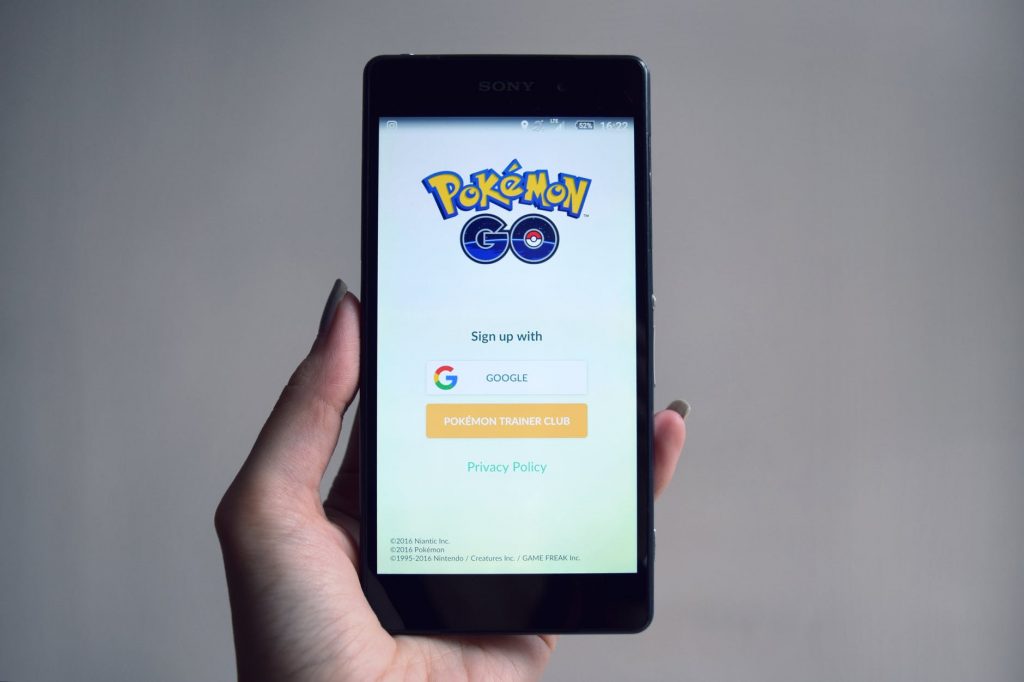 Verbal Games

If you aren't a solo traveler (or you have an amenable seat-mate), there are tons of games you can play by just talking to each other. "I Spy" and 20 Questions are classics and the license plate game is great for road trips. In a hotel room or somewhere there's more room for movement, try charades. Or get more personal with "Two Truths & a Lie".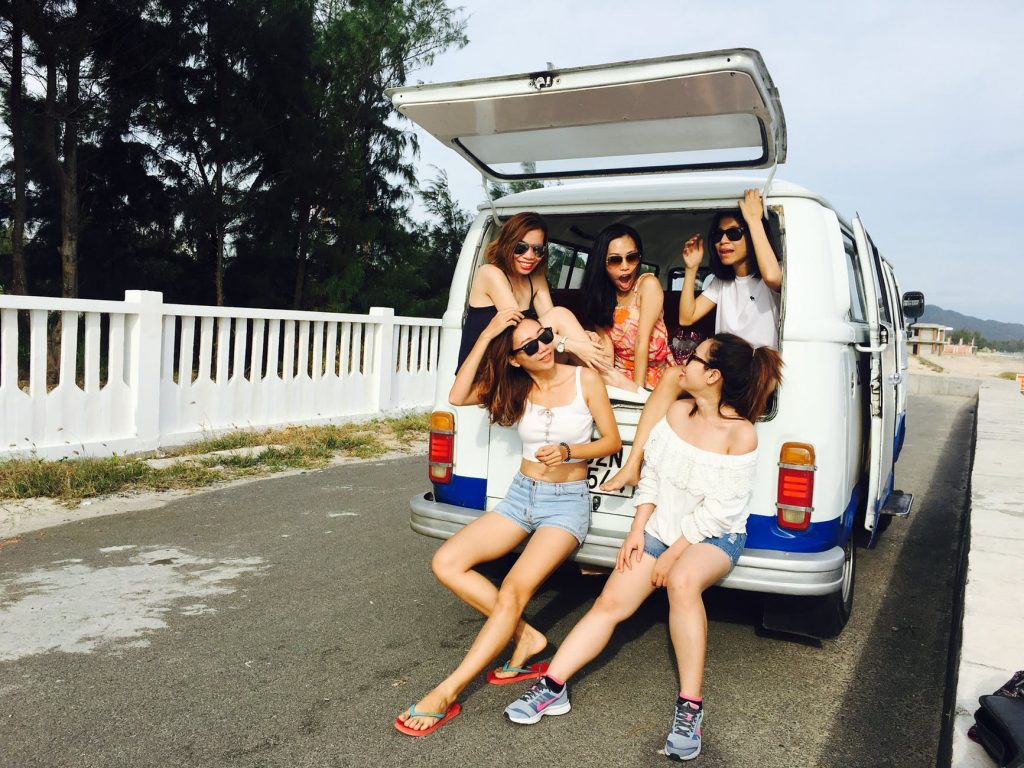 With all of these options available, you'll never be a bored traveler again!
Related Posts:

Want more from The Global Gadabout? Sign up for the newsletter and get access to exclusive printable freebies!
Pin this post for later!