When traveling to a new destination, taking a walking tour (especially in cities) is a classic sightseeing activity. If you want an expert guide to tell you all the intimate details and give you local advice, you have to pay for it. Even with a lot of free walking tours popping up in major cities, you are still expected to tip your guide based on how well they did. Plus, these tours often have a quick pace and lots of other people disrupting your experience.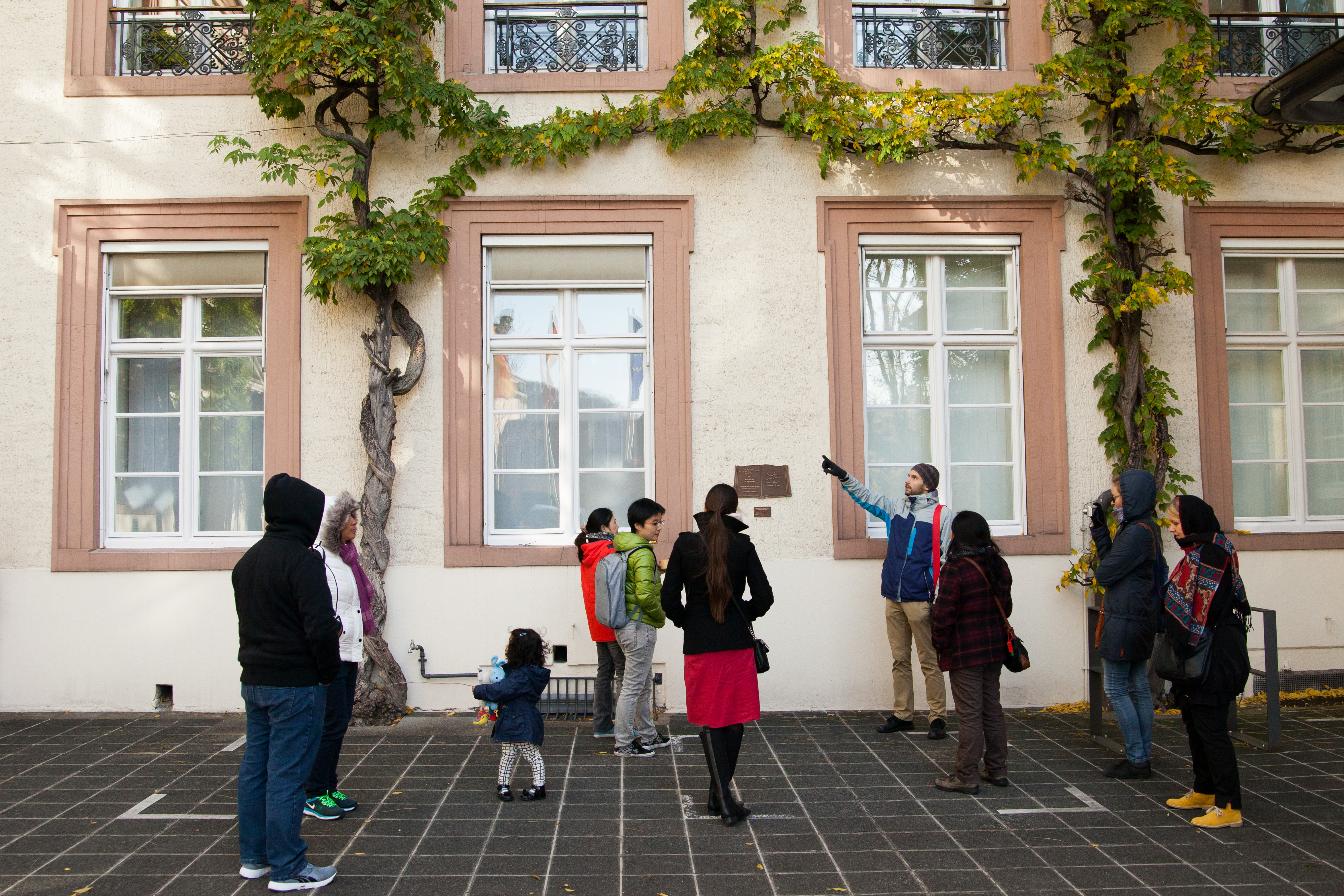 They can, of course, be great and very informative. Or they can be basic and cover things you are not that interested in. To tailor a walking tour to your own interests and pace, you have to DIY that thing! It's easier than you might think to create your own informative walking tour of a destination you've never visited before. Here are some tips on how to do it.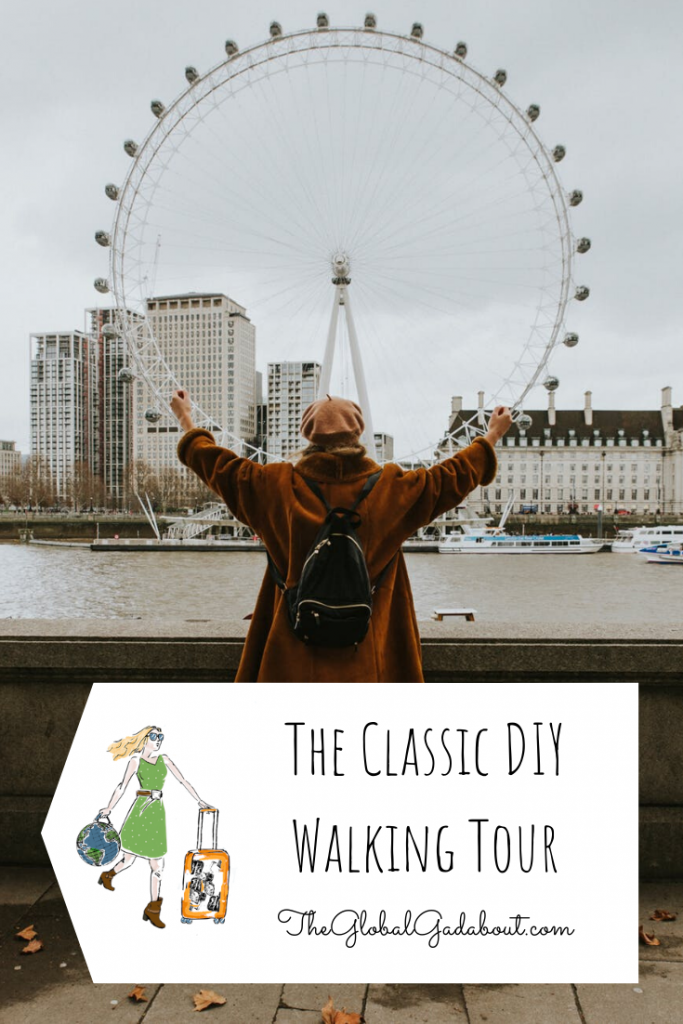 *This post includes one or more affiliate links. I earn a small commission (at no extra cost to you!) if you purchase a product or service through one of these links. Find out more here.*
Tailor to Your Interests
Most cities have the big tourist attractions that are on a standard walking tour you might take there. But not everyone is interested in all of the major sites. When you DIY a walking tour, you can tailor it to your own interests. Don't be afraid to leave off a "must-see" if it's not particularly up your alley. Conversely, if you are interested in something that's not a traditional walking tour stop, you can try to plan your route to add it.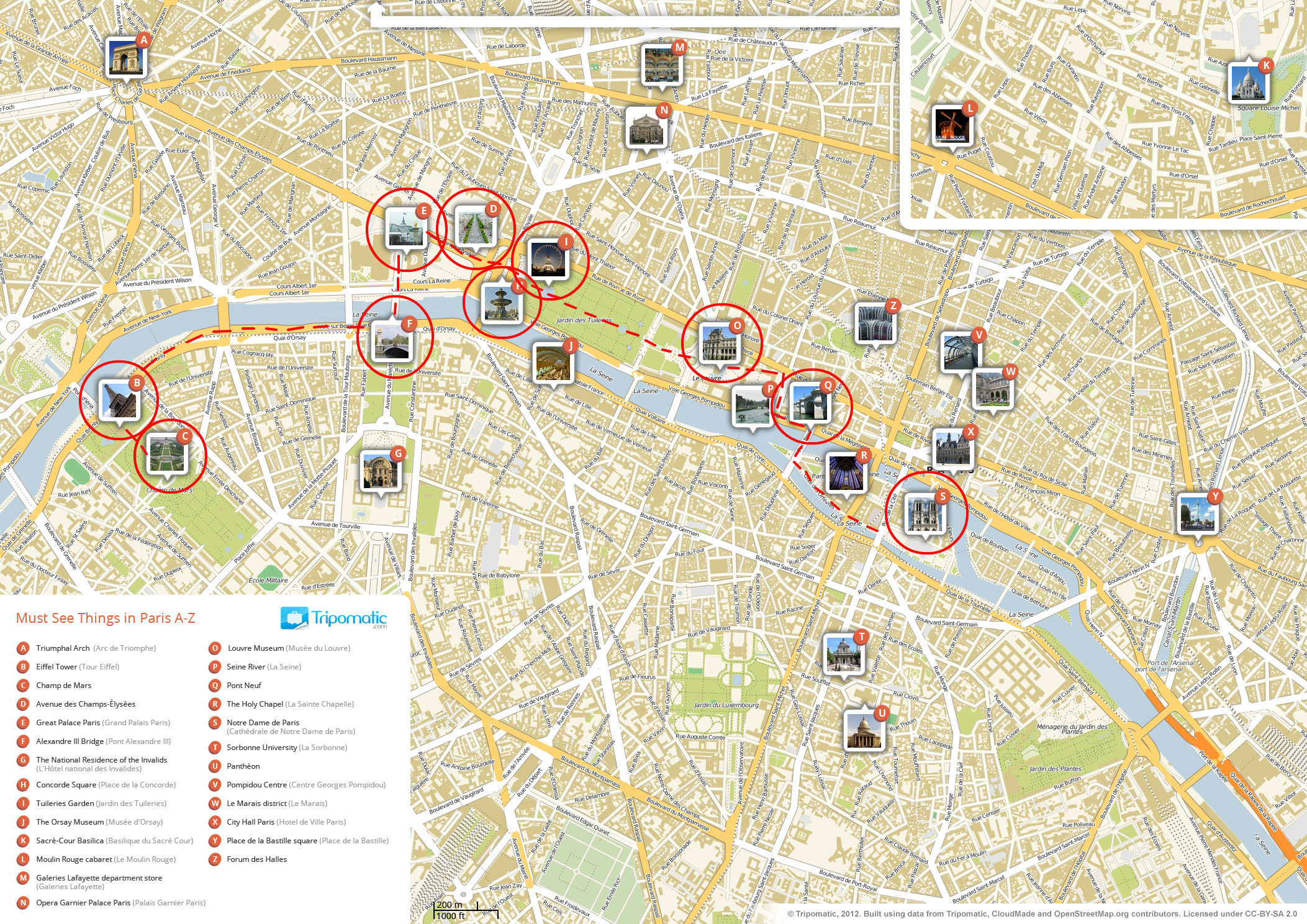 Find a Niche
Instead of creating a standard walking tour of all the typical sites, you could instead take one of your interests or something the city is particularly known for and focus on that. Choose a niche for a more unusual and streamlined tour. You might decide to seek out buildings of architectural merit, statues or fountains, murals or graffiti, churches and cathedrals, follow a river or canal, or something quirky and offbeat like taking a tour of Starbucks locations or cat cafes.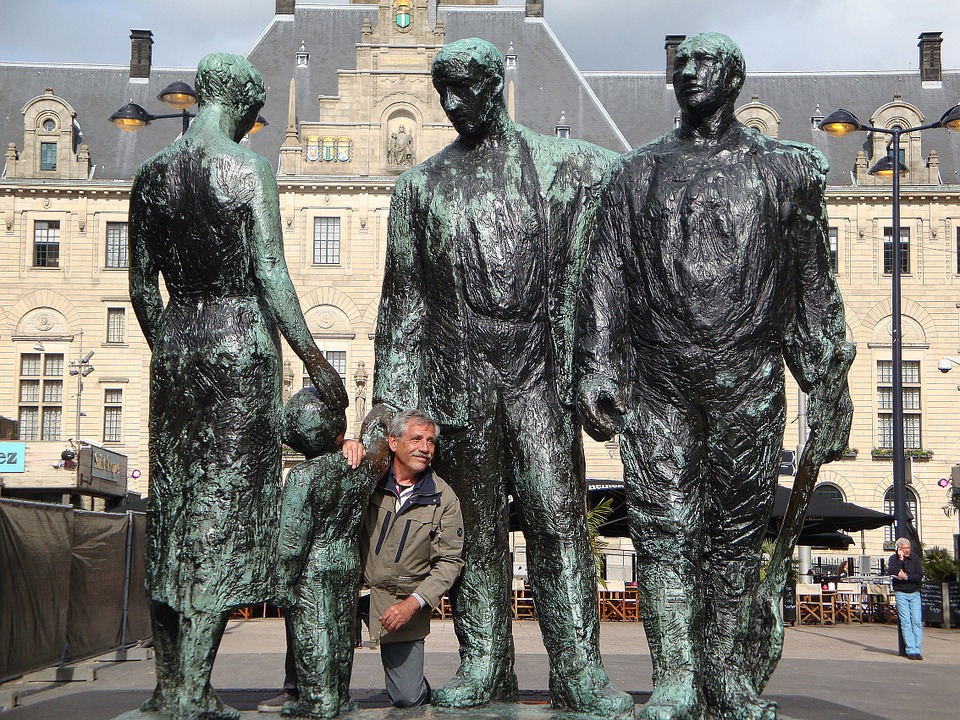 Look for Maps Online & Edit
If you're headed for a popular tourist destination or capital city, chances are someone has already done a lot of work for you. Do a quick search for a walking tour map at least to get a baseline of what common stops in that city may be. Then you can edit it as you like. Or head to Google Maps or Trip Advisor, find your destination and search for "tourist attractions". Then choose your favorites and connect them in the best route you can.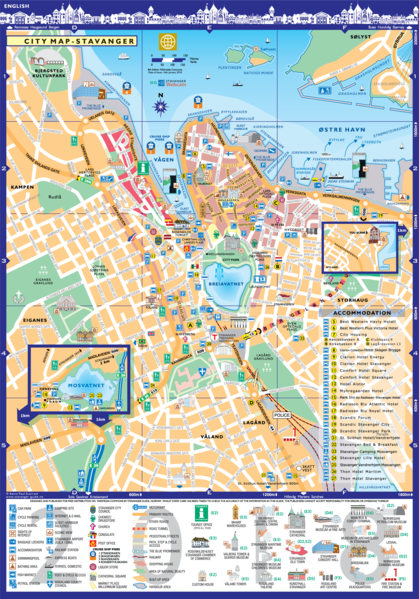 Look for Podcasts/Audio Guides/YouTube Videos
Once you've got your route, it's time to add your informed commentary. If you want to get as close as possible to the guided experience, I like to find a podcast or audio guide. You can try to find one for the city in general, and even base your tour around that, or look for shorter audio clips for each of the attractions you plan to visit along the way. If you can't find enough podcasts or audio info, try looking on YouTube. You can download the videos to watch as you get there, or if it seems to make sense, you can download just the audio to listen to.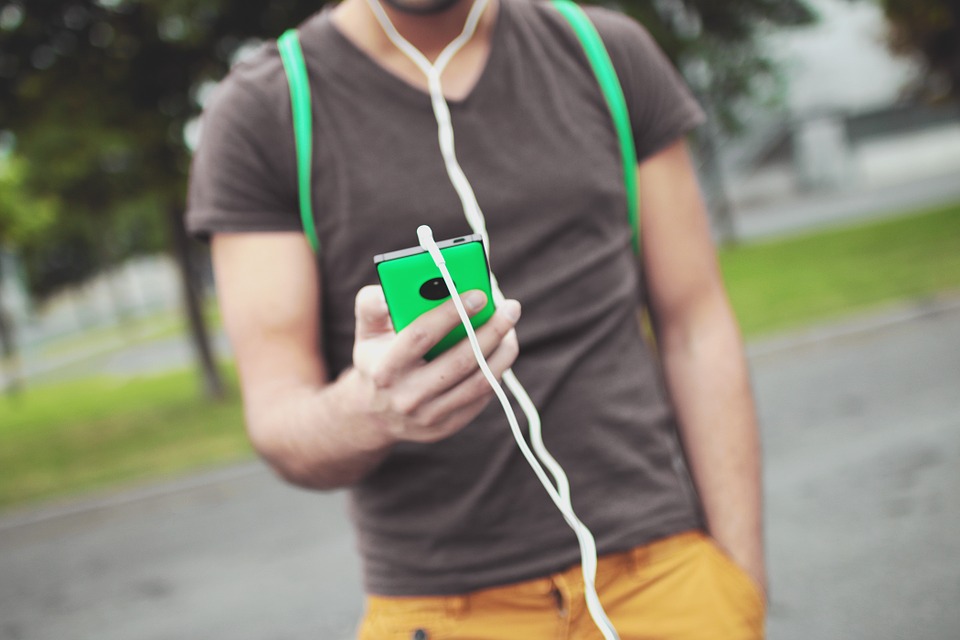 Create an Info File
If listening isn't the way you like to learn, create yourself a written information guide. Do a quick search for Wikipedia entries, history/about sections of the attractions' websites, or other curated information off the internet, like a blog, educational site, or city site. You don't have to read them through until you get to the attraction, just see if they seem like the kind of information you would like to know (or let yourself be surprised…) and bookmark the sites, copy the information into a document, or screenshot them on your phone so you can learn all about what you are looking at when you get to that point on your tour. You could even go the old-fashioned route and read from a guidebook, e- or otherwise. Or use technology to have the written text read to you.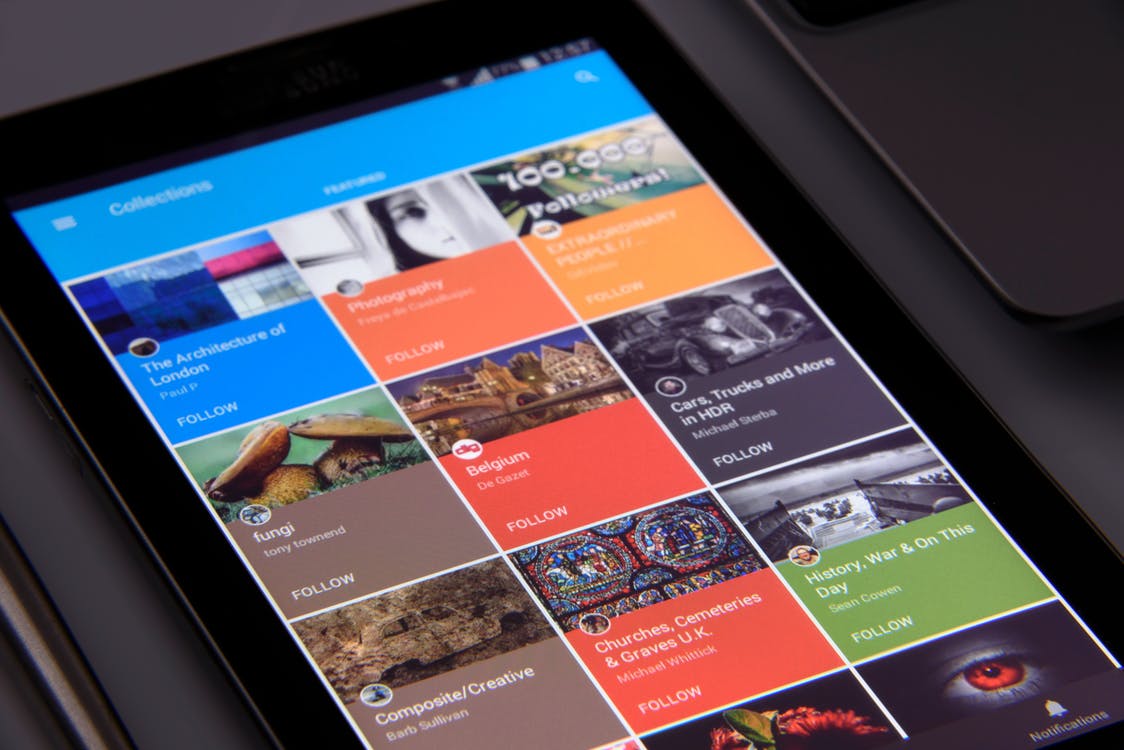 Last Minute Tour
If you don't care so much about gathering audio or written information to learn along the way, you can always stop in at the local tourist information office when you arrive and pick up a physical map there. Spend a few minutes looking it over and plotting a route and then set off and be spontaneous with a more visual and experiential slant to your tour.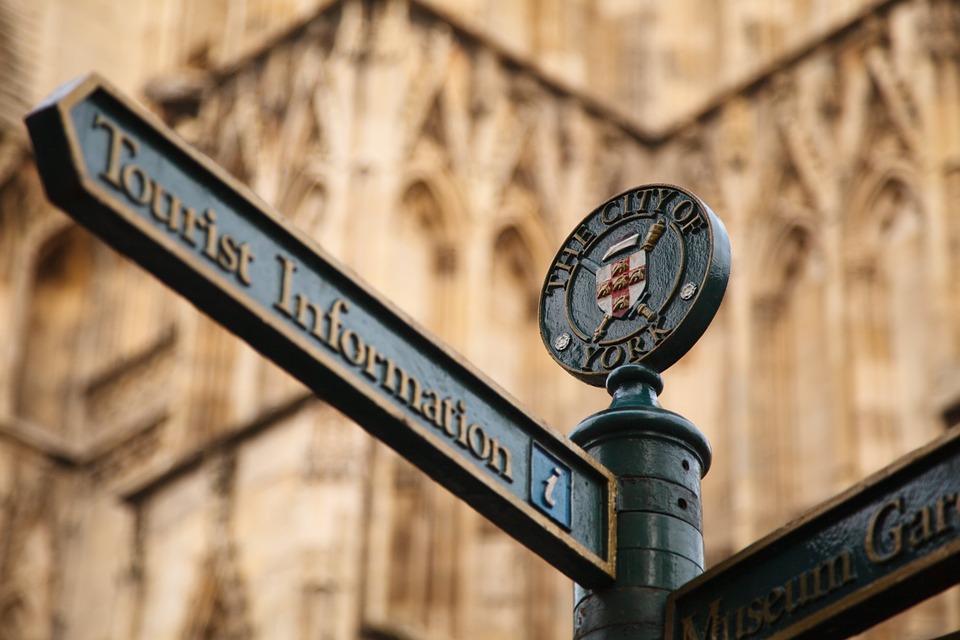 App it Up
There are a lot of great apps out there, some paid, some free, that can help you in all aspects listed above. Look for ones pertaining to your destination or niche. Peruse ones that offer suggested itineraries or sights to see and info that might be helpful along your route. I also like to look for apps that point out unusual attractions, so I can add some flavor to my walking tour. Of course, you can also find apps that provide a ready-made tour for you if you don't want to take the time to create your own but want the freedom to go at your own pace without a guided group. To avoid high data usage or roaming charges, be sure to download whatever maps and content you might need before leaving a wifi zone.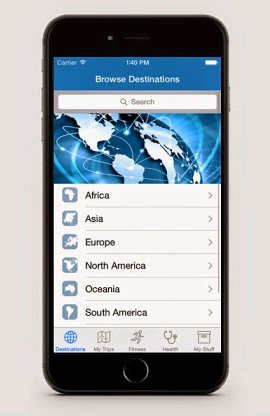 Helpful Resources
TripAdvisor and Thorn Tree Forum are great places to find tips from locals, ask questions about the best places to see, or get insider info on where to find the coolest door knockers or all the angel statues in the city. TripAdvisor will also give you a good idea of the sites you might want to add to your tour with reviews and maps.
Rick Steves is a little old school, but he has a lot of free, good, short, informative audio clips and podcast episodes for Europe to download and listen to along your walk. And he's got them all in an app 🙂
Hopefully, with this guide, you can create a tailor-made walking tour to suit your needs, whether you want to see the big sites or focus on a niche. You can still get all the info at your pace and based on your interests. So, next time you're off to visit a big city, consider starting out your trip with an awesome DIY walking tour!
Related Posts
Want more from The Global Gadabout? Sign up for the newsletter and get access to exclusive printable freebies!
Pin this post for later!