Thank you so much for reading all the travel posts, listening to the podcast, and watching the videos here on The Global Gadabout! I truly hope they provide helpful information and travel tips in an engaging way. I love sharing my knowledge and experiences with you 🙂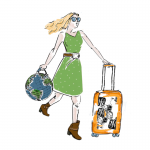 In order to keep this blog going and dedicate the many hours a week it takes to produce, this site does include some affiliate links. I only include products and services I have or would purchase myself and believe are truly valuable to budget travelers.
If you click through to any of the products or services you might be interested in via the links, photos, or ads on TheGlobalGadabout.com, I receive a small commission from anything you purchase. There is no additional cost to you. and some affiliates actually give you a discount!
Here are my current affiliates:
As an Amazon Associate, I earn from qualifying purchases. This includes products and services.
Great ideas for where to stay and what to do, including many reviews! You can also book flights, hotels, tours, and activities. Some unique properties I think are super fun places to stay are highlighted in this post. 

Get $40 off your first booking if you are new to Airbnb by clicking here!
Compare flight fares across multiple websites and search engines from one place to find the best deal!
Find the perfect rental property to stay at when you travel or rent your own place and make some money while you are away!

Find the perfect vacation rental!

A shopping site, AliExpress has all kinds of inexpensive products, travel-related and otherwise.


Get the cheapest prices on flights, plus hotels and car rentals! Use the PROMO CODES below for even more discounts!
This UK site has super fun, quirky, out-there gear and gifts. Some great travel products, plus home & lifestyle, food & drink, fun & games, gadgets & tech, and lots of personalized gifts. They ship most things to the US, too 🙂 Get £5 OFF (~US$6-7) your first purchase by clicking through this link!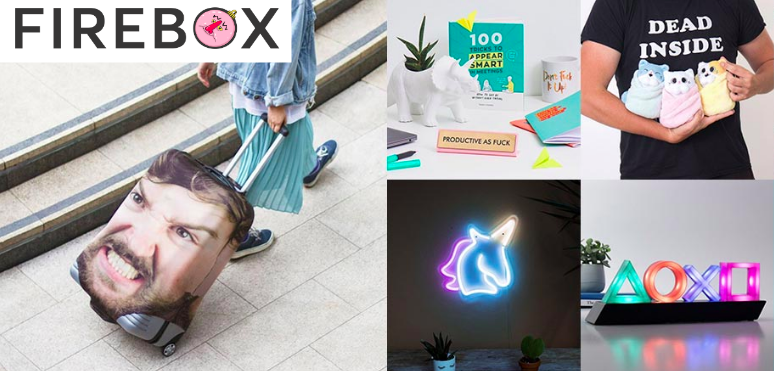 Vueling is a European budget airline based in Spain. I had a great experience flying with them and it was a cheap flight, too!

Sleep for free by staying with friendly locals! Or host and have the world come to you!

Earn your Teaching English as a Foreign Language certificate online and work abroad!

Work freelance gigs from anywhere! Earn while you travel! Or, hire freelancers cheap for your business!

Get 10% off thousands of hotels, hostels, and rental properties around the world by clicking this link!
Get gift cards to tons of online and brick and mortar retailers, restaurants, even Visa gift cards you can use anywhere. This is a great way to meet the spending requirement to get big bonus credit card rewards points.
Don't just travel, give back and learn! Through Wwoofing (Willing Workers On Organic Farms), you get free room and board in exchange for a few hours a day helping out with farm chores and learning about organic farming.

Own a piece of land in the grounds of Dunans Castle in Scotland and earn the title of Laird or Lady (I happen to be Lady Alexandra of Dunans, if you please :-P). Plus receive a certificate, ID card, and free tour of the estate (which I totally recommend taking advantage of if you are going to Scotland, I loved it!). Click here 🙂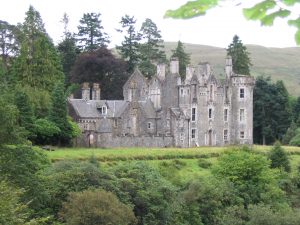 Eliminate language barriers with shirts, bags, and other products featuring common travel symbols. Just point to the relevant icon! Some city-specific designs also available 🙂
GoPro
The best action travel cameras! Small size, waterproof, high-quality video and still photos, multiple shooting modes.