Souvenirs are a great way to bring home memories of your travels. Every region has distinct items or styles of items. It's always fun to bring home something unique to where you were traveling. That being said, I also like to collect similar types of things everywhere I go. It's fun to compare and contrast how things are the same yet very different all over the world.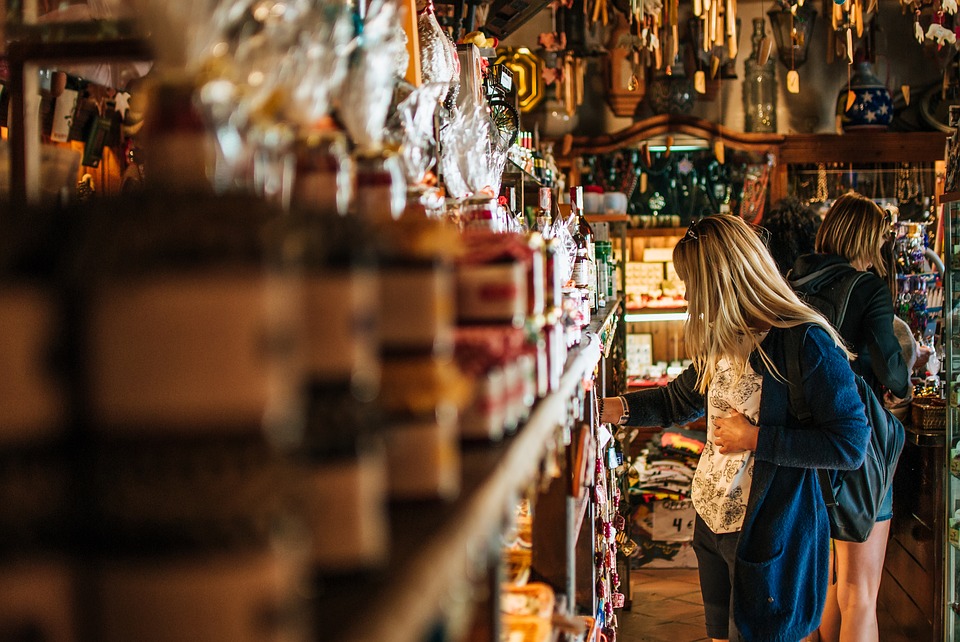 Common souvenirs like magnets and keychains are widely available and easy to collect. Since I was a child, I've been collecting lapel pins. They are inexpensive, small, and easy to find. But what if you want to bring home something a bit more unusual? Here are five ideas of souvenirs to collect that are more out of the box but available almost anywhere.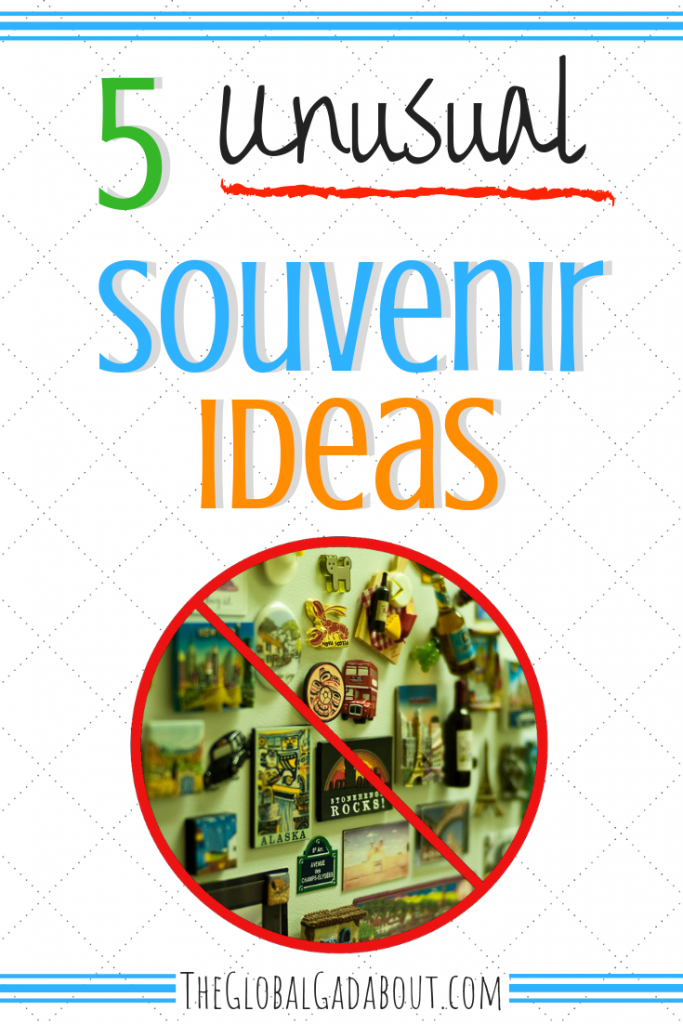 1. Natural Items

Bringing home a literal piece of the lands you travel to is kind of poetic. Plus, you'll never have to worry you won't find anything and it's free! Examples of cool things to collect are rocks/pebbles, shells, sand/earth, pressed flowers/leaves/plants, etc. Choose something that appeals to you and makes sense for the kind of trips you like to do. If you are often drawn to beach destinations, shells and sand are perfect. If you're a city hopper, pressed flowers from local parks might be easier.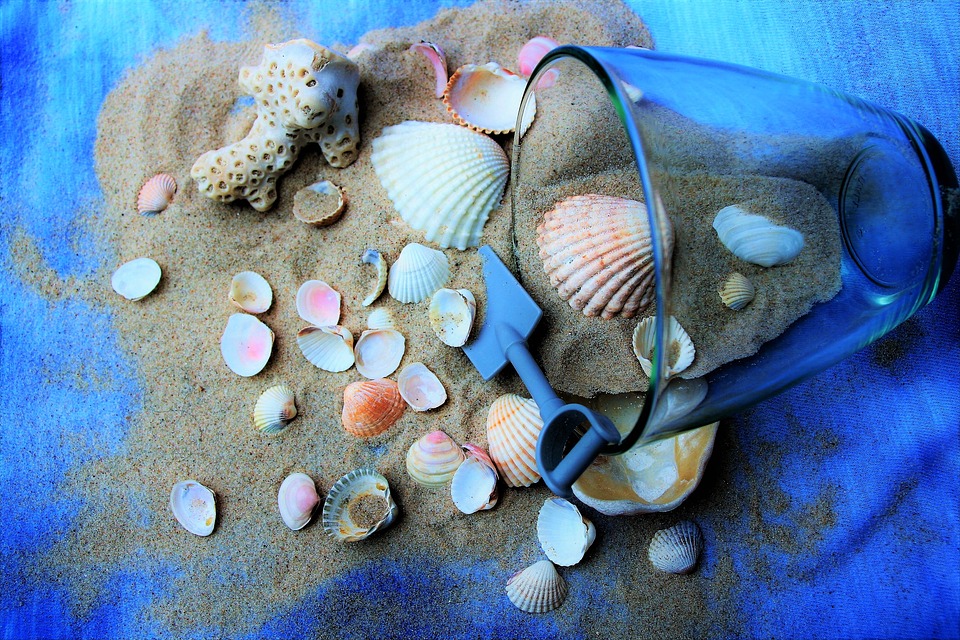 Part of the fun of collecting natural items is what you can do with them once you get home. One cool thing you can do with sand, dirt, and even pebbles is to keep them in a glass bottle or vase. You can layer each trip and see the distinct differences between the places you've visited through the glass. Use a permanent marker pen to write each destination directly on the glass so you remember which is which. Or if you're artistically inclined, create an image reminding you of where that sand came from.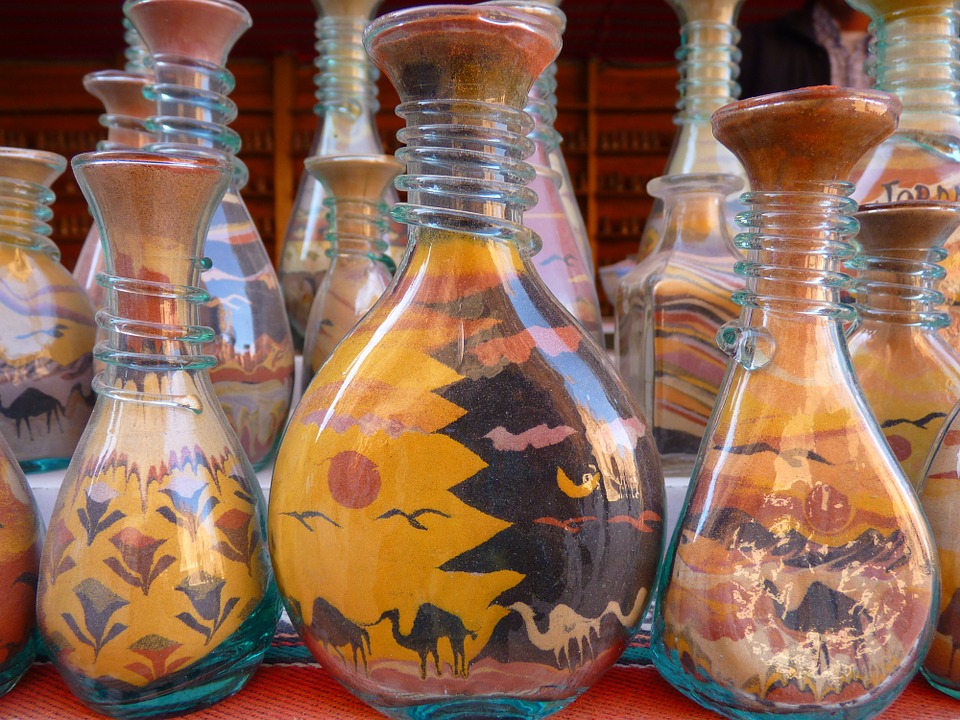 Display it as is or turn it into something functional. I once collected a bunch of amazingly smooth little round stones from a beach in Rhodes. I filled a cool glass vase with them and bought alamp kit and matching shade to turn the vase into a light. Whenever I turn on that lamp I'm reminded of that afternoon on the beach and the rest of that trip.

Other cool ways to display natural items include shadow boxes and glass "terrarium" tables. Collect a bunch of something on one trip or collect one of the same thing on each trip and add it to the box/table as you go. Or get crafty and decorate your travel journal or a frame for a photo of the place your chosen natural item(s) came from.

2. Ornaments

Ornaments are fun souvenirs that are widely available but a bit more unique than a keychain. They probably make you think of Christmas but they don't have to. If you celebrate, decorating the tree each year becomes a walk down memory lane as you remember the places you've visited with each ornament you hang. Alternatively, you can display them all year round wherever you feel like. Decorate a house plant, get one of those jewelry trees, hang them on cabinet and drawer pulls, put some nails/hooks in the wall, or string them together into a wind chime or hanging mobile.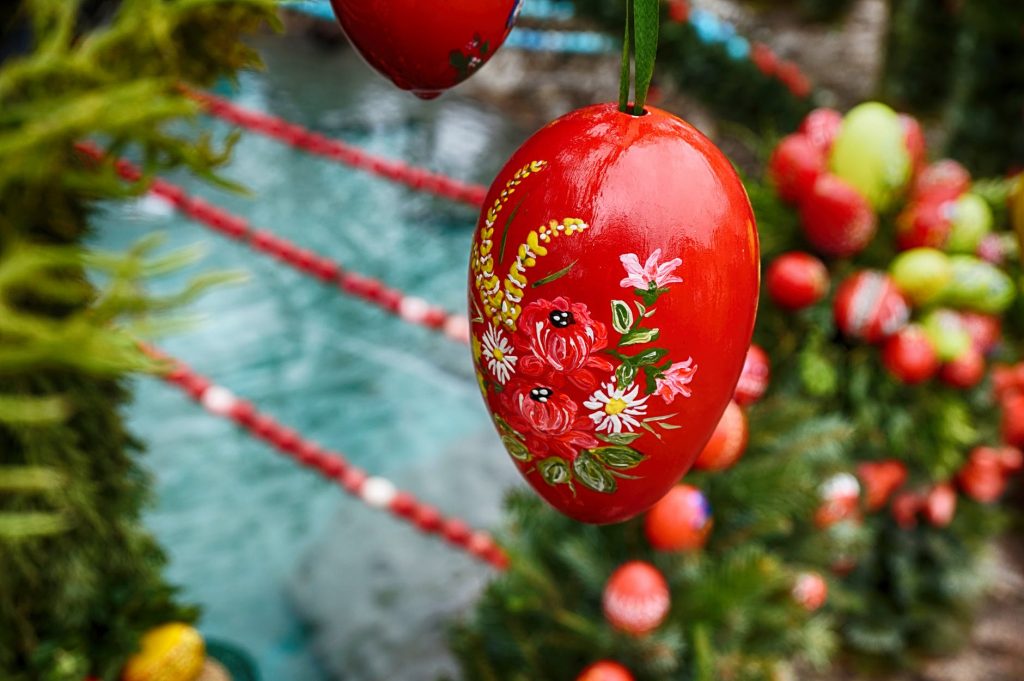 Ornaments are also something that you can fudge a bit if you can't find one you like on your trip. Basically, an "ornament" is any small hanging item. Why not pick up a cool little statue or figurine and tie a ribbon, string or chain to it? Or adapt a similar item, such as a keychain or earring. Glue a loop of ribbon to a subway token or leftover coin. Be creative!

3. Art

"Art" is a very broad term. You could bring home different kinds of art from different places or focus on one category to create a collection. I have a collection of masks from around the world. It's interesting to see the difference between, for example, the wooden tribal mask I picked up in a South African market and the white, delicately featured decorative mask from Venice, Italy.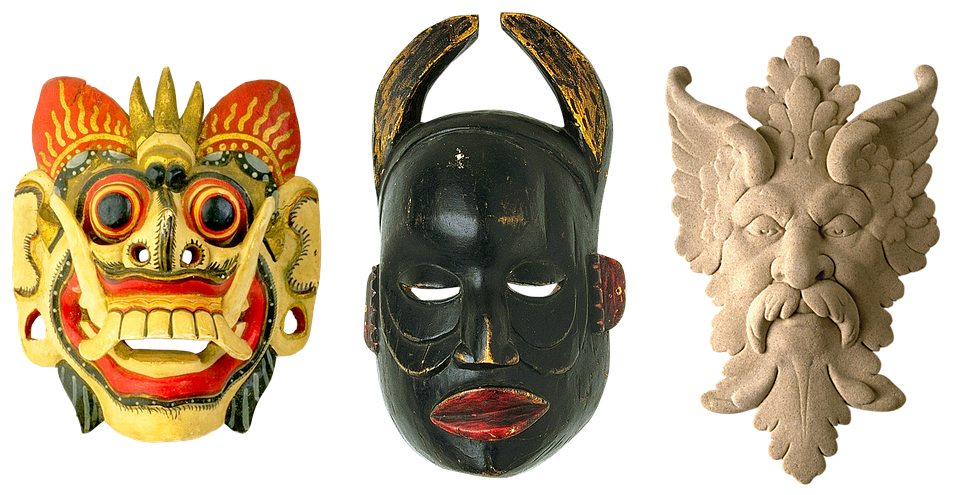 Another type of art widely available that I like to collect is unframed paintings, or more often prints of paintings, by local artists. I usually pick these up on the street directly from the artist but occasionally from a gallery or shop. Prints are a cheaper version of the artist's original work and you may be able to choose a size that is easier to bring home safely in your suitcase without taking up much room. But, of course, any kind of art makes a cool souvenir you can display to spark memories, discussion, and just decorate your home.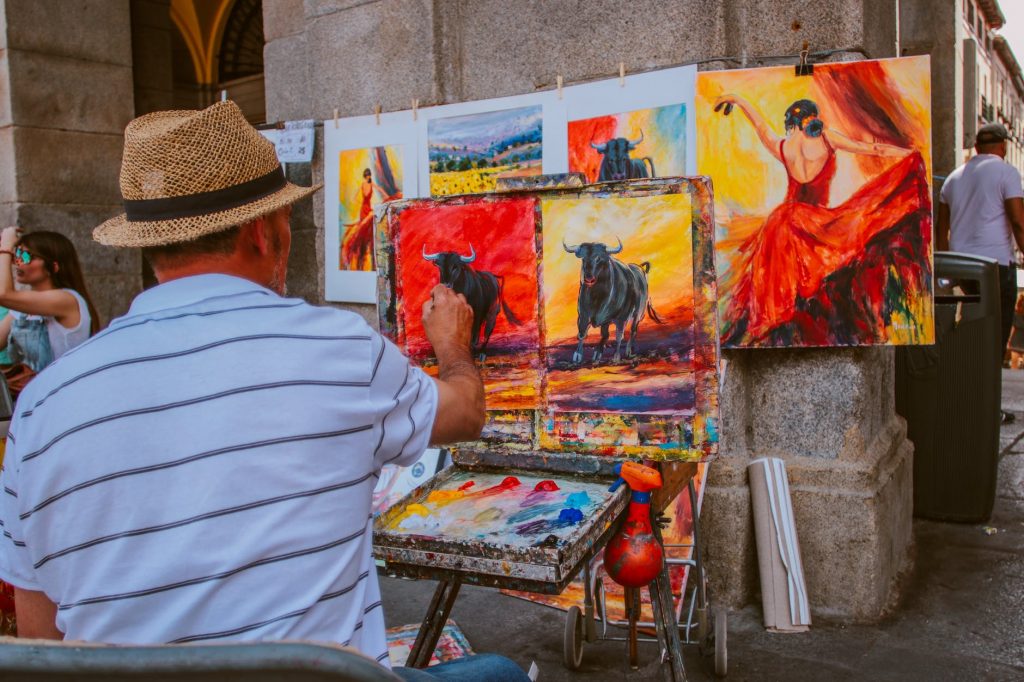 4. Maps

Maps, like natural items, are another free souvenir found everywhere that can be used and displayed in a lot of cool ways once you get home. Pop into any tourist information/visitor center, ask at your accommodation, or pick one up from AAA before you leave. There are so many places to get free maps. And they don't just have to be city or country road maps. Keep the floorplan map of a museum you really enjoyed or the map of hiking trails in a national park. You can even pick up two copies, one to use, mark up, and fold out of shape and one to bring home pristine and new as your souvenir.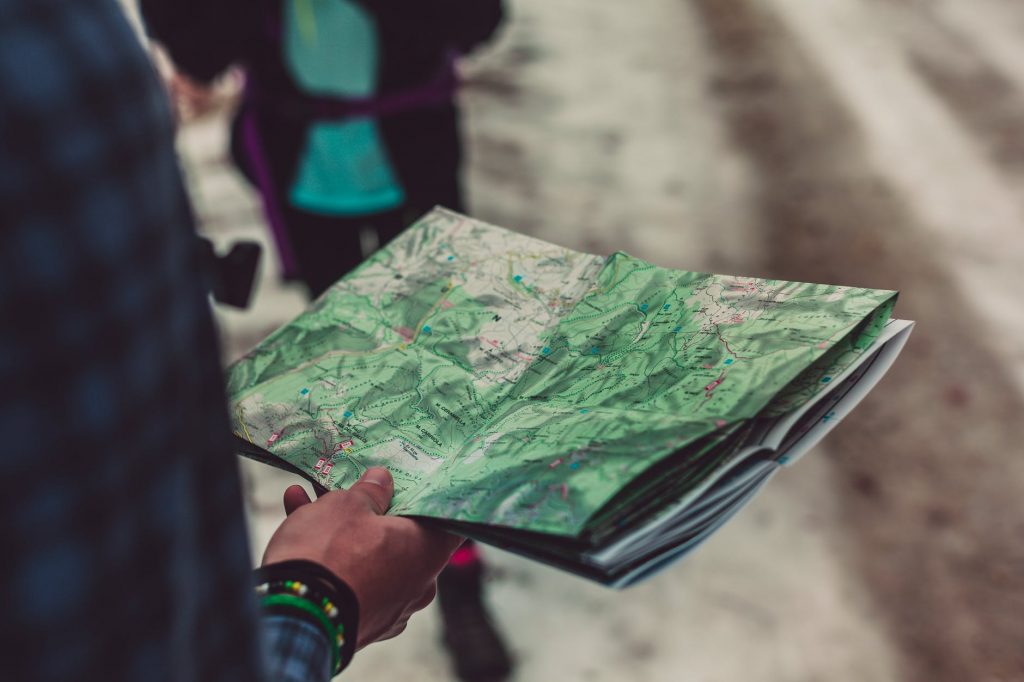 Maps are cool to display traditionally as wall art, framed or not. They are also fantastic as material for craft projects where you can use your own creative skills to transform that basic, free piece of paper into a really cool or even useful souvenir. Fold them into origami shapes representative of the region, decoupage them onto boxes, mugs, vases, phone cases, journal covers, put them under a glass table top, wrap around rocks for decorative paperweights, cut them up and use them in jewelry making, try quilling. Pinterest is a great place for ideas. Your imagination is the limit!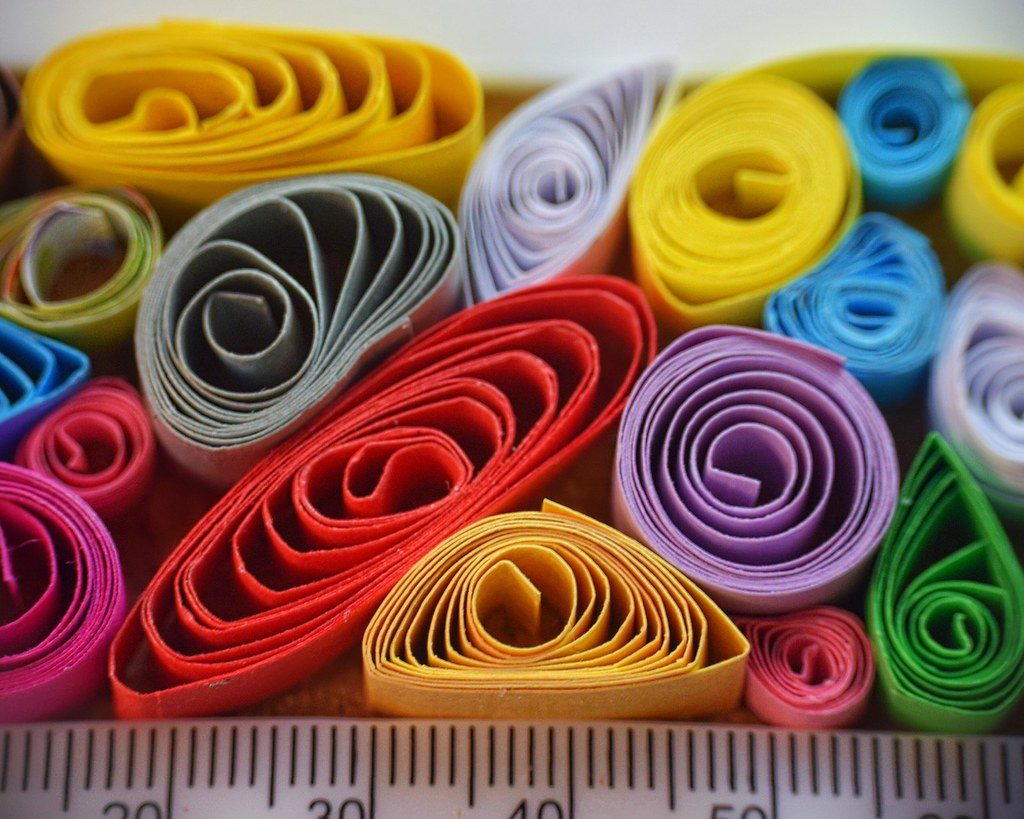 5. Jewelry

Jewelry is an item not often thought of as a "souvenir", per say, that can be very emblematic of specific regions. I like to choose pieces that are in the local traditional style. I bought a Murano glass ring in Venice, colorful seed bead earrings at a Maasai village in Kenya, a jingly anklet with tiny silver bells from India. Whatever appeals to you!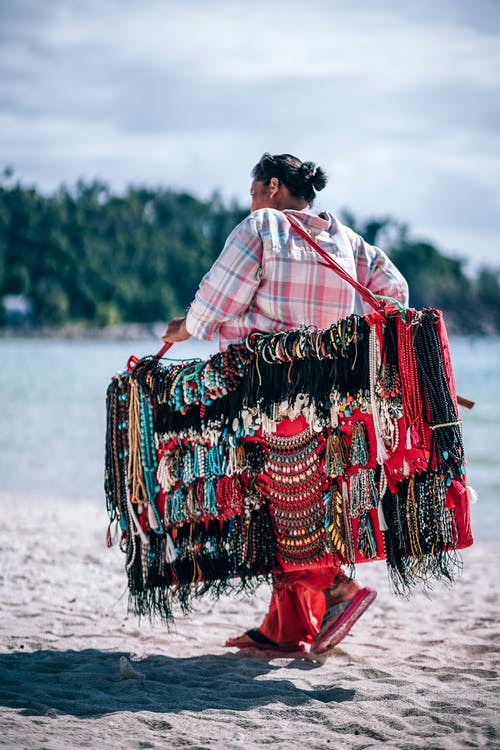 Or you can build up one piece as a collection from a trip or trips. My first time backpacking around Europe as a child with my family, my mom bought me a simple silver charm bracelet and everywhere we went we got a charm to add to the bracelet. When the trip was over, I had one beautiful piece reflecting six different countries. I can still look at it and remember my experiences in each place.

Hopefully, this gives you some ideas of interesting and different ways to look at souvenirs – both in collecting them and displaying them. If one appeals to you, try it yourself on your next trip. Or use this list as inspiration to think outside the box and come up with your own super cool, unique souvenir idea 🙂

*This post includes one or more affiliate links. I earn a small commission (at no extra cost to you!) if you purchase a product or service through one of these links. Find out more here.*
Related Posts:
Want more from The Global Gadabout? Sign up for the newsletter!
Pin this post for later!