Having a fully functioning phone is not essential when traveling, but it can sure be useful! With so many cheap and easy ways to make that happen now, there's no reason to deprive yourself. Long ago, I ditched my long-term US phone contract at $50 per month in favor of a pay-as-you-go company. Now (with the help of tips 2 and 4 below!) I usually only end up paying about $3 a month!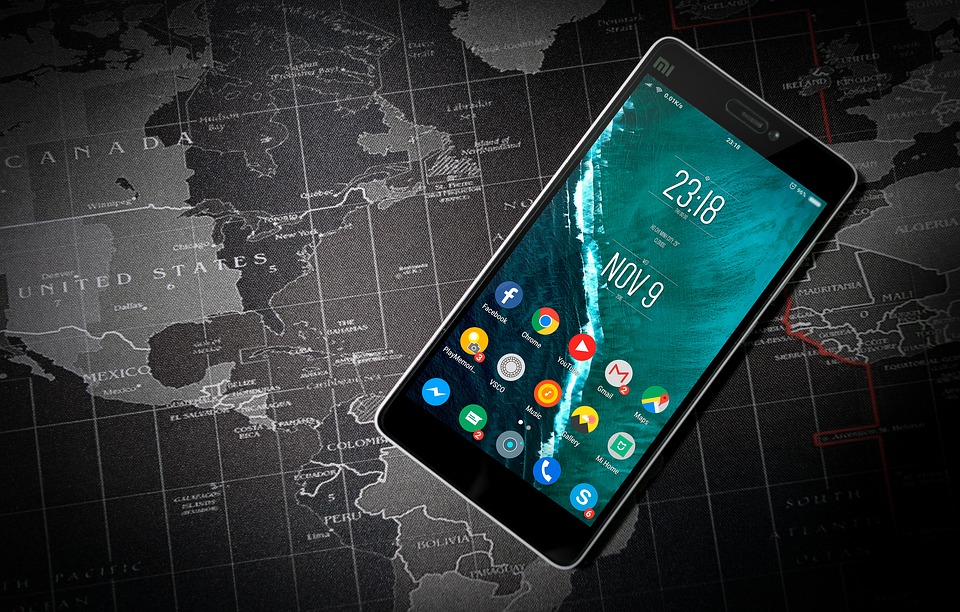 The downside is that my phone does not work internationally, even in Canada. This means I have to get creative about getting coverage when I travel and keeping the cost of that coverage low. Here are 5 easy ways I've used to get cheap phone coverage abroad.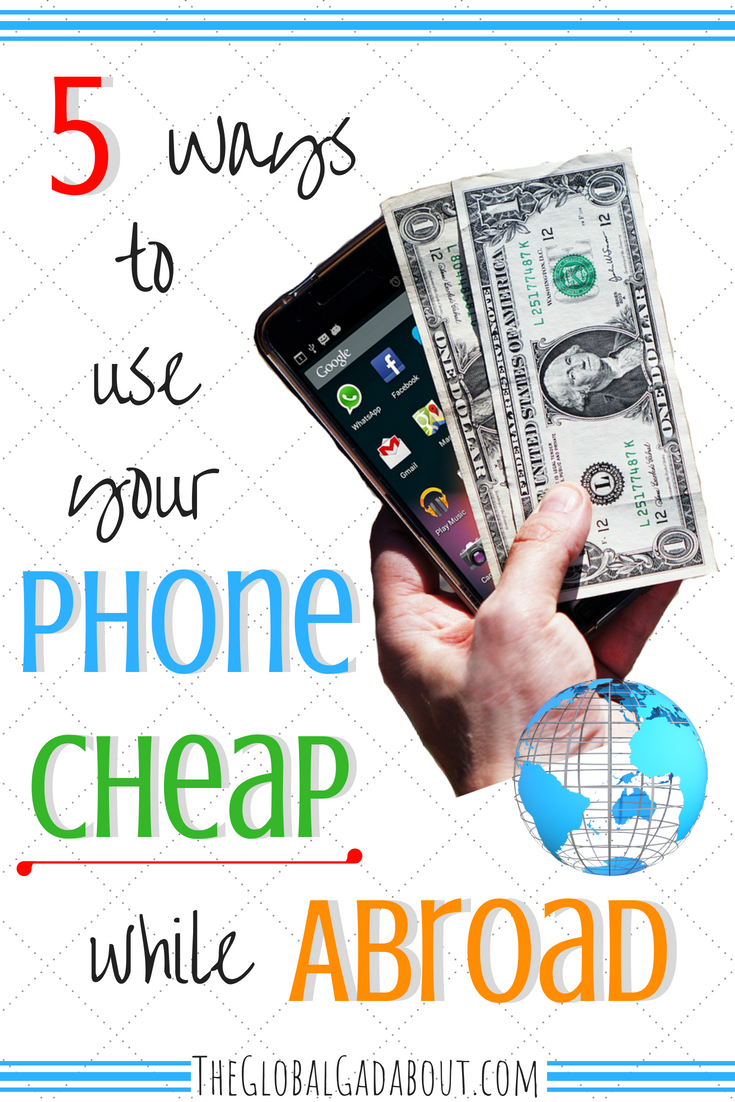 1. Local SIM
A great way to get cheap coverage while abroad is to pick up a local SIM card. The SIM card is the little chip that goes in your phone providing your phone number and connection to whatever service you have. Thus, a local SIM in the country you are traveling in will give you access to the local cellular networks.
Keep in mind, it will also give you a local phone number. People will not be able to reach you by calling or texting the number you use at home and your international number will show up in the caller ID if you try to reach them while abroad. Just make sure anyone you want to be able to reach you has the phone number associated with your local SIM card and/or use it for data and see #2 🙂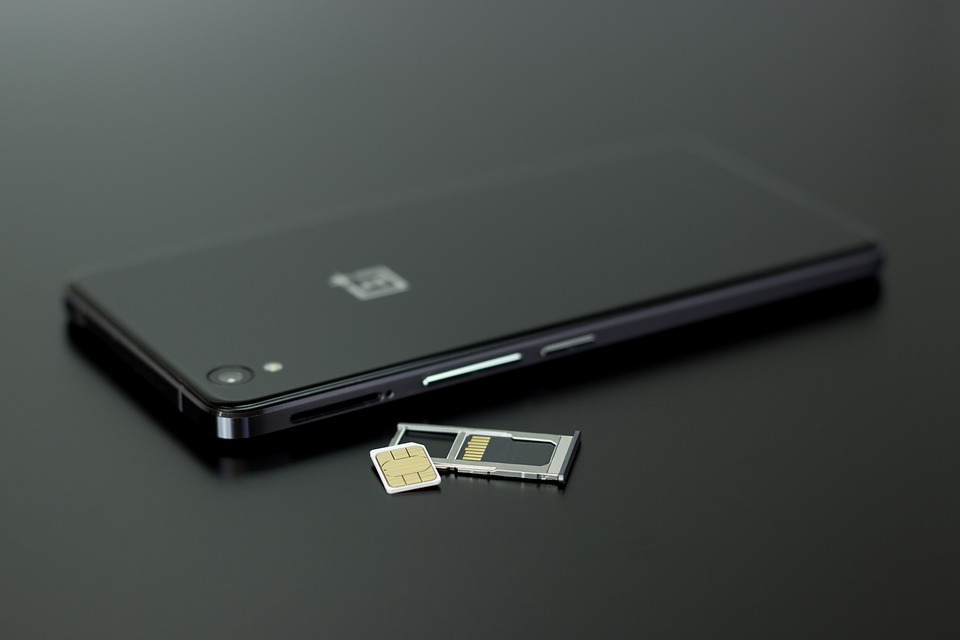 You can buy SIMs preloaded with pay-as-you-go minutes, texts, and data in a lot of countries. In these cases, the SIM is usually included free, so you get the full value of what you paid in credit for minutes, texts, and data.
In some places, you buy the SIM separately (usually at a very small cost) and then load it up with minutes/texts/data by purchasing credit in the form of a sort of gift card or a voucher receipt from a store or online. Then you call or text the provider or use their website or app to enter the number on your card/receipt voucher/email to activate your credit.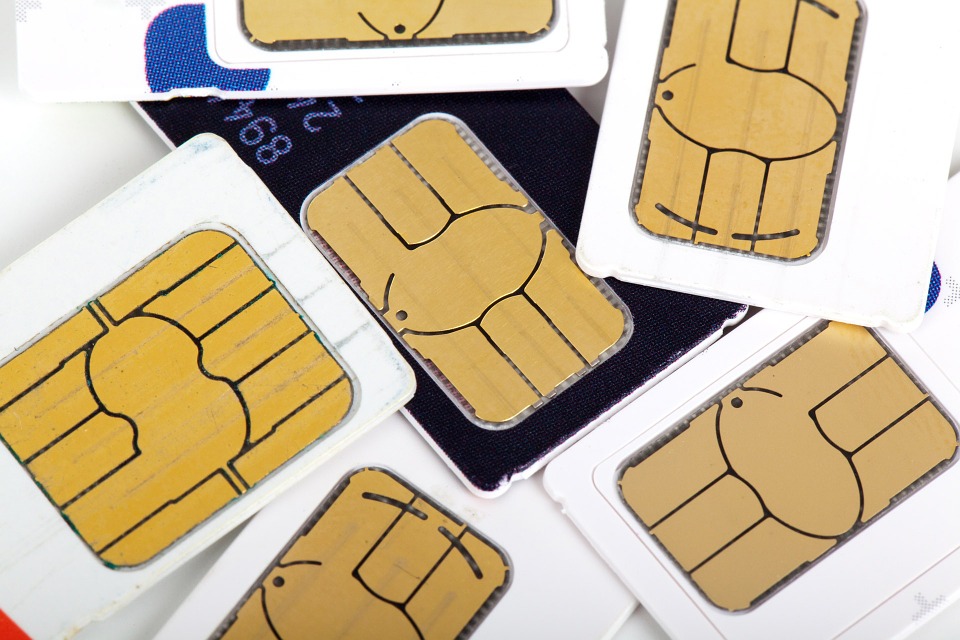 A good place to look for SIMs is at the grocery store or convenience store, though you may have to go to a phone store or other specialty shop. For some countries, you can also buy a SIM online before leaving, so that you can pre-install it and have coverage immediately upon arrival.
Important Note: When using a local SIM, make sure your phone is unlocked!
If you got your phone through your home service provider, call them or stop in at their store and ask them to unlock your phone. Be aware that if you are on a contract they may not be willing to unlock your phone until the initial contract is finished. If you did not buy your phone through a service provider, it's probably unlocked, but double check. If you can't unlock your phone, you can buy a basic unlocked smartphone for traveling fairly inexpensively online. GSM phones are the most common, so I recommend one of those.
Or try to get out of your contract and get a nicer (but still relatively cheap!) unlocked phone for your everyday use at home and abroad. That's what I did. I love my Huawei Honor. It has the best camera specs in my price range, has fingerprint access, additional storage through a micro SD card slot, and – most useful for travel – dual SIM cards! This means I can leave my home SIM in my phone, turn off roaming for that card in my settings, and just add a second SIM for travel. I was very happy with my previous phone by Blu, too. It also has a micro SD card slot and dual SIM capability.
2. Messaging Apps on Wifi
If you don't want to get a local SIM, try getting by just using wifi. There is so much free wifi these days, it's not too much of an inconvenience. You'll most likely have it at your accommodation, plus you can check in while you're out and about by using free access at restaurants, attractions, and on buses and trains. A lot of cities are even offering free wifi coverage throughout the city center area.
If you're using wifi, instead of calling and texting people with your normal phone system, contact friends and family using free messaging apps. Facebook Messenger, WhatsApp, Viber, and Skype are popular ones that offer free chats, voice and video calls between users. This means that whoever you are trying to reach must also have the app.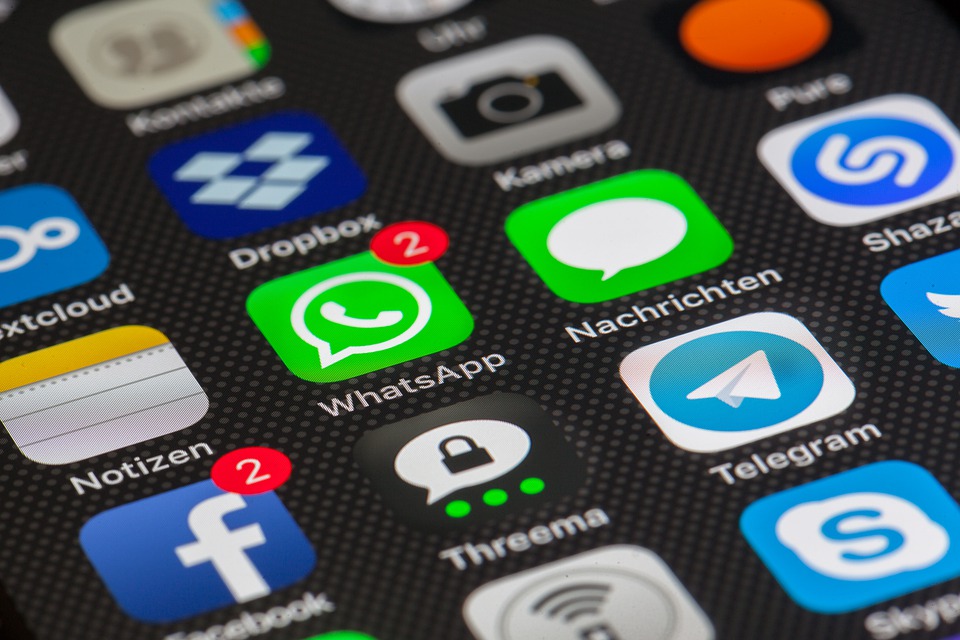 You can still use some of these apps to call people or businesses that do not have that app. Skype and Viber offer calls to outside numbers at a minimal charge. You can put a certain amount of money on the app with a credit card, then use that balance to make calls over wifi to any number you want. Calls most anywhere in the world are usually between USD$0.02-$0.05 per minute – pretty cheap!
3. Airplane Mode
If you are just going to use wifi while you travel, make sure you put your phone in Airplane Mode. This cuts out the signal from your home provider so that you aren't charged if someone calls you or if the international roaming on your account is automatic. Airplane mode might turn off your wifi and Bluetooth signals as well, but you can turn those back on separately in your settings while keeping Airplane mode on.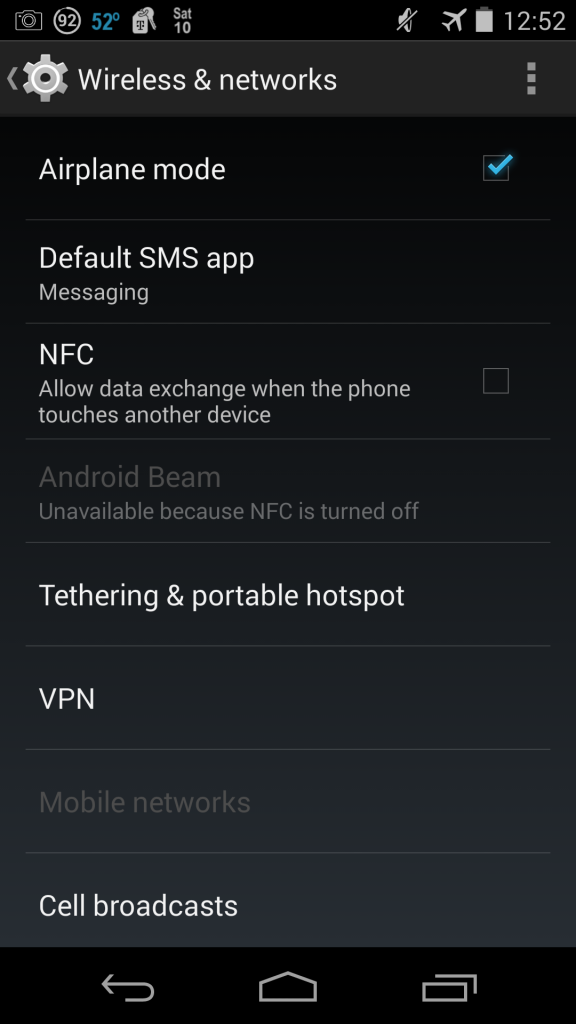 4. Turn Off Notifications
Another important way to save money is to turn off or restrict notifications. There should be a setting on your phone where you can either turn off all notifications or only allow certain apps to send them. You might want messaging apps to alert you, for example, but you don't need games, fitness apps, news apps, or other notices that don't require immediate response to eat up your data or cause you to pay more. You can set these to push notifications only on wifi if you still want to see what they send.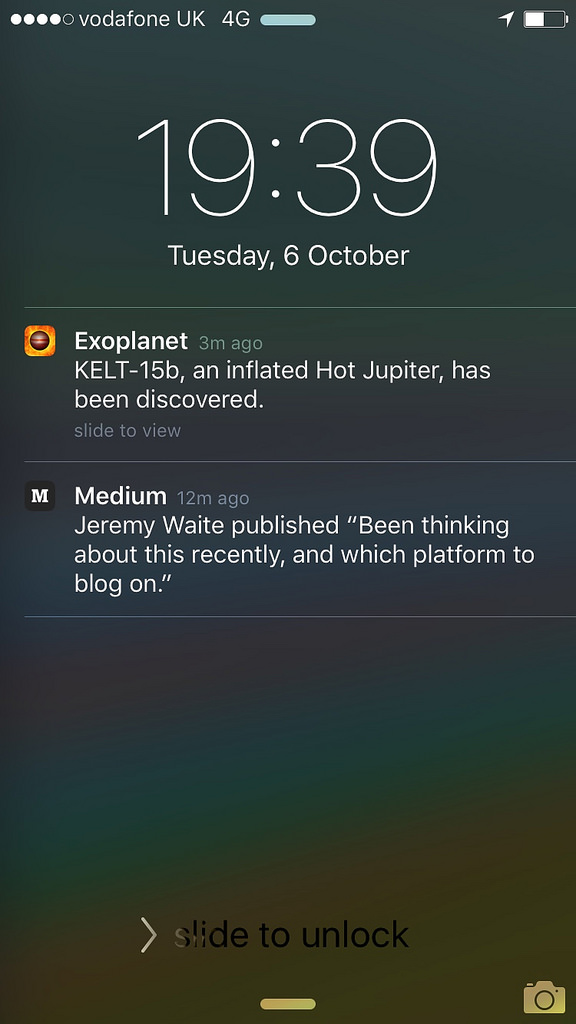 5. International SIM
If you are traveling to multiple countries on the same trip, an alternative to a local SIM is an International SIM. There are SIMS available online that can be used almost anywhere in the world. They are usually valid for a certain amount of time (30 days is common) and come preloaded with either a certain amount of minutes, texts, and data allowance or a credit amount from which you are charged per minute, text, and megabyte as you use them. When you run out of credit, you can reload them.
Or try a regional SIM. In Europe, for example, they recently passed legislation that mobile providers cannot charge more for use throughout the EU. So a SIM from any country in the region can be used at the same rate throughout the EU. As I write this, I'm in Sweden using my Three UK SIM card. I purchased the card from Amazon before I even left the US, and used it in Belgium and the Netherlands before coming to Sweden. It's been working great!
You can buy just the SIM and load it up however you want, or get one preloaded with a certain amount of minutes, texts, and data. This SIM is from the UK, so gives you a British number, but can be used in 71 countries around the world (mostly Europe, but also places like the US, Oceania, lots of Caribbean, South and Central American countries, and a few in Asia). Another good option for Europe, similar to Three, is Orange. Or for the Asian region, get an AIS or Asia-Pacific SIM that work in 18 and 12 Asia/Pacific countries, respectively.
Keep Your Home Number, At a Price
If you want to keep your home number so people can reach you more easily, most big providers have international coverage at a daily rate. You can use your home plan abroad for probably somewhere in the neighborhood of USD$7-15 per day. This may not sound like much but can become very expensive very quickly! Let's say the average charge is $10/day. If you use your phone even once every day of a 2-week trip, it will cost you $140! You could probably get all the coverage you need for that same period with a local SIM for $10-30.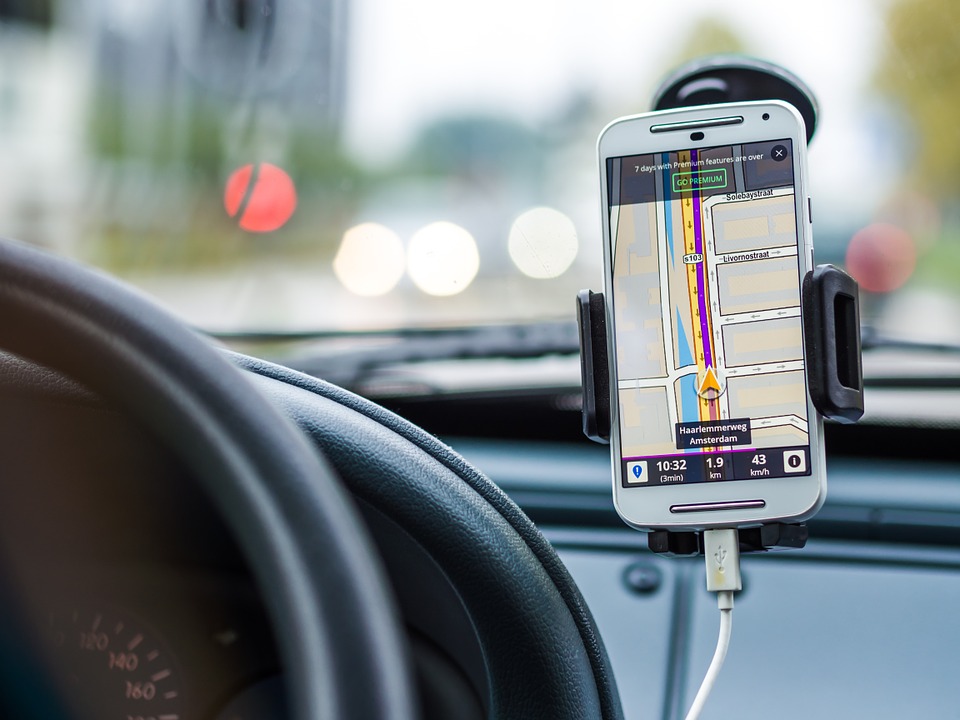 However, if you are on a short trip, absolutely need to be reachable at your home number, or use a ton of data, this might end up being the best option for you. You can also use this in conjunction with wifi messaging apps as a backup. A lot of providers basically charge you if you use it, so if you don't make any calls or use any texts or data for a couple of days, you won't be charged for that time. Keep in mind, however, you will be charged that rate if people call you. Avoid this by asking people not to call and text or by putting your phone in airplane mode until you need to use it.
I hope these tips help you get the international coverage on your phone that is so handy when traveling, without spending oodles of money on it!
*This post includes one or more affiliate links. I earn a small commission (at no extra cost to you!) if you purchase a product or service through one of these links. Find out more here.*
Related Posts:
Want more from The Global Gadabout? Sign up for the newsletter and like the Facebook page!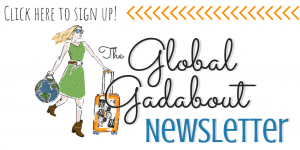 Pin this post for later!