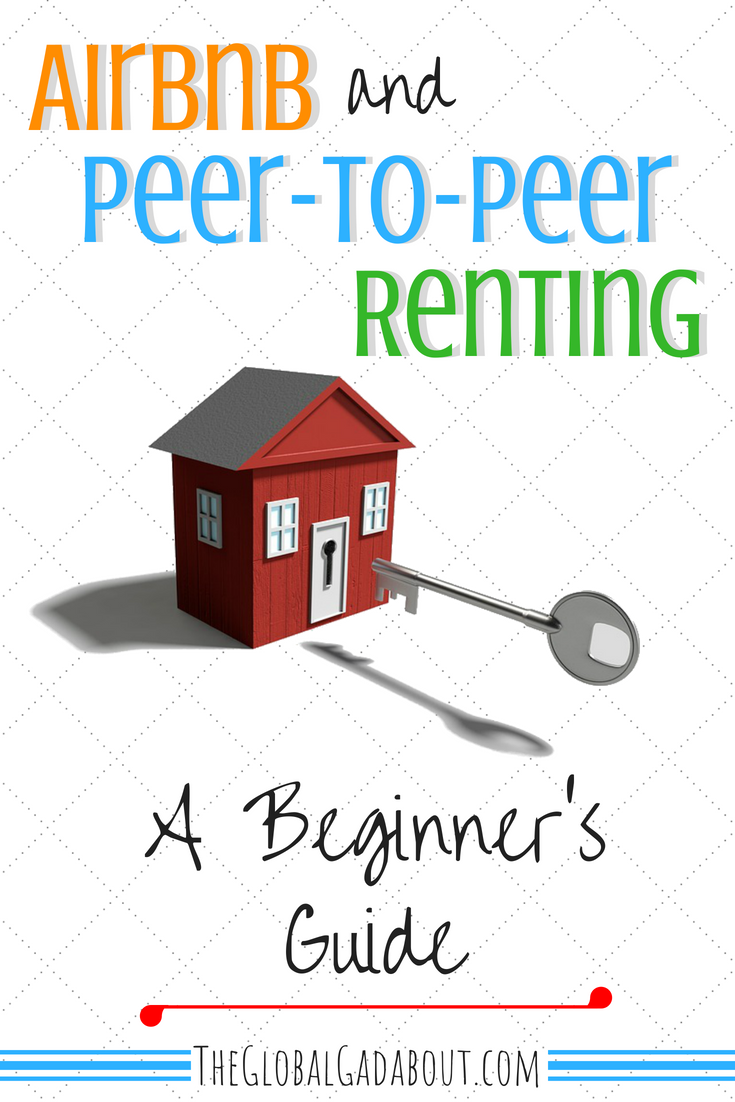 I hardly ever stay in hotels. As a budget traveler and an introvert, I'm always looking for cheap accommodation that gives me the privacy I need. Airbnb and other peer-to-peer renting websites are the best ways to find places that meet both of these qualifications. If you're doubling down on the budget travel, check out my post on 5 Ways to Sleep for Free for ways to spend the night not only for cheap but totally for free! When those situations aren't an option or I feel like I really need a bit more comfort and privacy, I turn to Airbnb and peer-to-peer renting. This post will go into detail about what that is, how it works, pros and cons, what to look for, and the best sites to use.
What is Peer-to-Peer Renting?
The way I define peer-to-peer renting is not a hotel or hostel, but a private individual who is renting out an entire house or apartment, a room in a house or apartment, a guest house or other sleeping place, or even a spot on their property to pitch your own tent or park your RV. It is a way for the host to make some side money, or even a full-time income, and for travelers to get a nice place to stay that is more homey, usually cheaper, and sometimes more private than a hotel.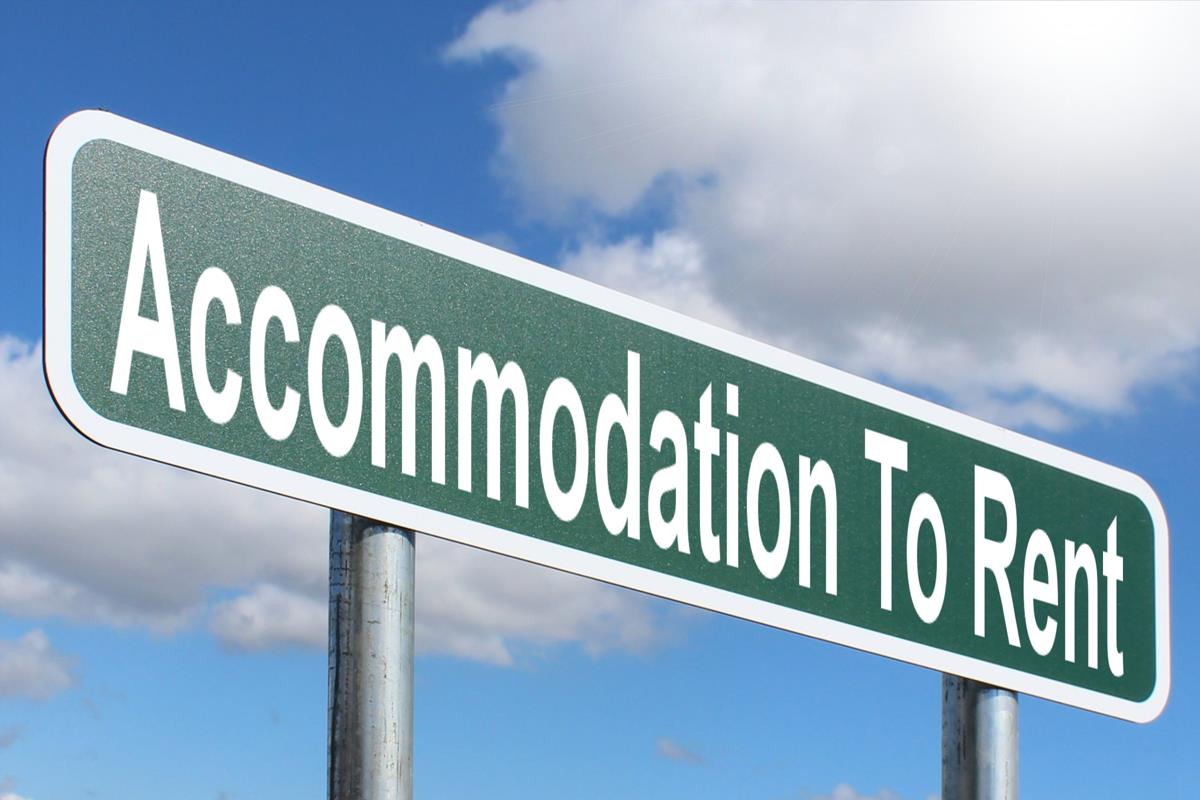 The Best Sites
Probably the most well-known and widely used peer-to-peer renting site these days is Airbnb. I've found great places to stay even in the smallest towns around the world through Airbnb. You can search by price, location, number of guests, amenities offered, availability, rating, and whether the listing is an entire house or apartment, a private room, or a shared space. I've always searched without "shared space" as an option because I like my privacy, but if you don't mind being in a dorm, on a couch or sofa bed, or in a common room of the house, shared spaces are usually cheaper than private ones!

There are some hostel and bed and breakfast rooms listed here, so not everything is a private individual. Read the listing carefully to know what you kind of place you are requesting.
Airbnb has also started to list tours and activities. Just like peer-to-peer renting, these are offered both by private individuals looking to make some extra cash and by tour companies, shops, and attractions looking to reach a wider audience.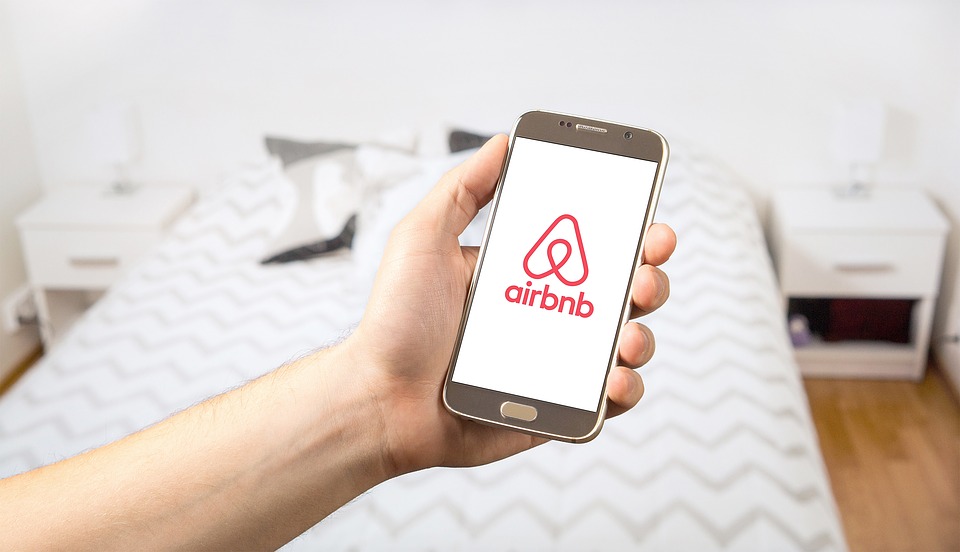 The Airbnb app is great for communicating with your host through the built-in messenger, for looking up the address or check-in procedure for your booking, or for making bookings on the go.
If you're new to Airbnb, you can get $40 off your first booking by clicking through this link!
HomeAway is set up very similarly to Airbnb, with individuals listing whatever type of property or room they want to rent. I find there to be more hotels, hostels, and bed and breakfasts listed on HomeAway, as well as higher end vacation rentals. This makes for a more professional look and feel, which does come at a slightly higher average price, though you can certainly find great deals! Search for your destination, dates, and number of people, then you can filter the results by property type, price, amenities, location, nearby activities, etc.
VacationRentals and VRBO are part of the HomeAway group and look nearly identical. In fact, with the same search parameters, I was given nearly identical listings on all three sites. These two, however, are geared more toward "vacationers" than "travelers", so you can filter results by not only property type, but location type, such as beachfront, downtown, mountain view, and ski/ski out. Listings are both by hotels and professional properties and by individuals.
These two sites are part of the Trip Advisor brand. You can filter your search by bedrooms, price, amenities, and property type. On TripAdvisorRentals, you have a few more parameters, such as "distinctive features". Again, you'll find both more hotel-style professional accommodation and peer-to-peer renting.
< 
HomeStay is a peer-to-peer renting service that has a bit more of a personal touch. It is geared more toward the feel of staying with a family rather than in a rented room. This might mean more interaction with your hosts and a more home-like feel. Like the others, you can search by price and amenities, but also what sorts of groups or individuals the host will welcome (males, females, families, etc), what hobbies they may have, and if they offer meals or use of the kitchen.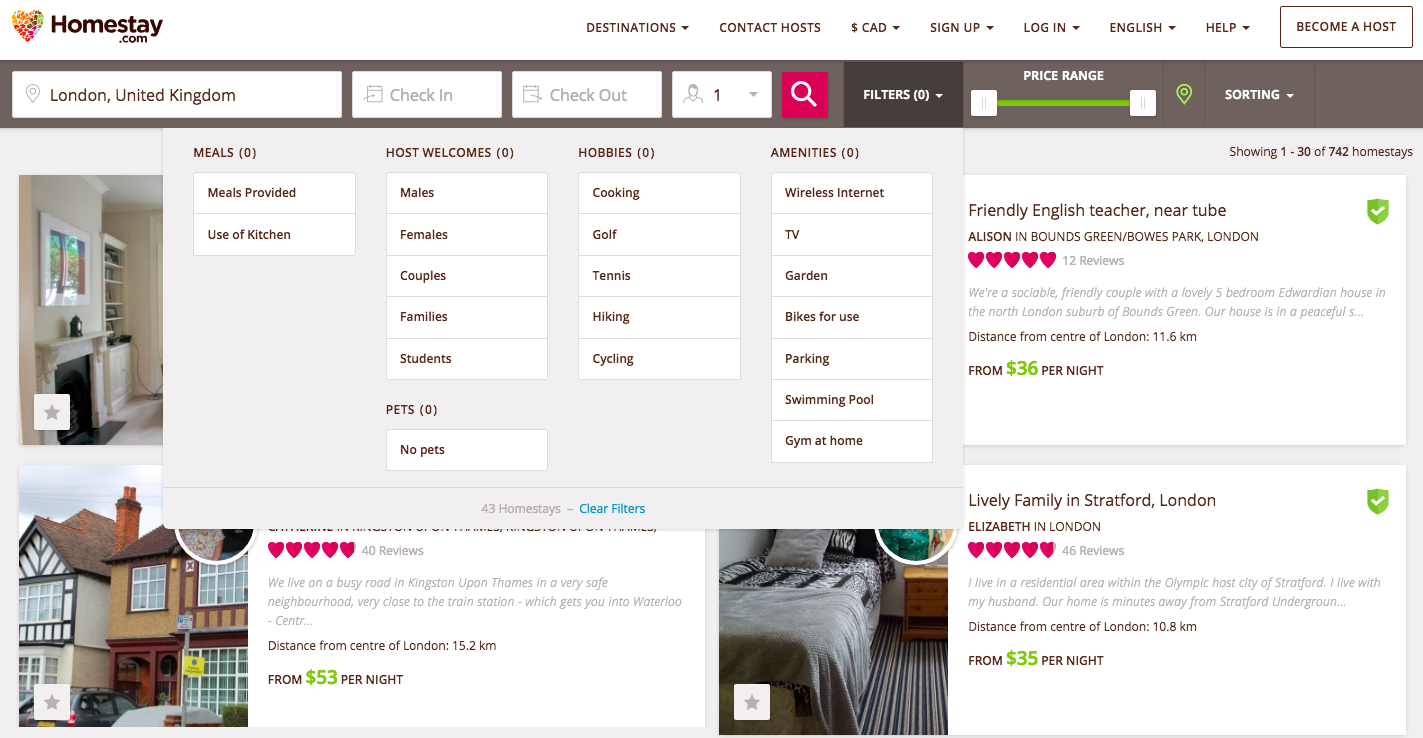 How Does it Work?
Search the website or app by location, dates, and any other criteria you want and look through the available options until you find the perfect one. Certain listings may have a minimum number of nights required to book, usually one or two but sometimes more. Some hosts offer immediate booking, where you can reserve with no questions asked. Others prefer to have to option to be selective with their guests, meaning you have to request to book and wait for the host to accept or decline your request. It normally doesn't take long for the host to process requests. Often you get a better price by the week or by the month. All payments are made through the booking site. They charge a small fee, but it's worth it for the security and accountability it provides.
While some hostels and bed and breakfasts put their rooms up on peer-to-peer renting sites, most are just regular people opening their homes. While they may offer some of the amenities that hotels do, like towels, free coffee and tea, breakfast, shampoo, TVs, wifi, and sightseeing suggestions, they are not hotels. Do not expect your host to provide anything other than what they choose to list on their profile, so read carefully.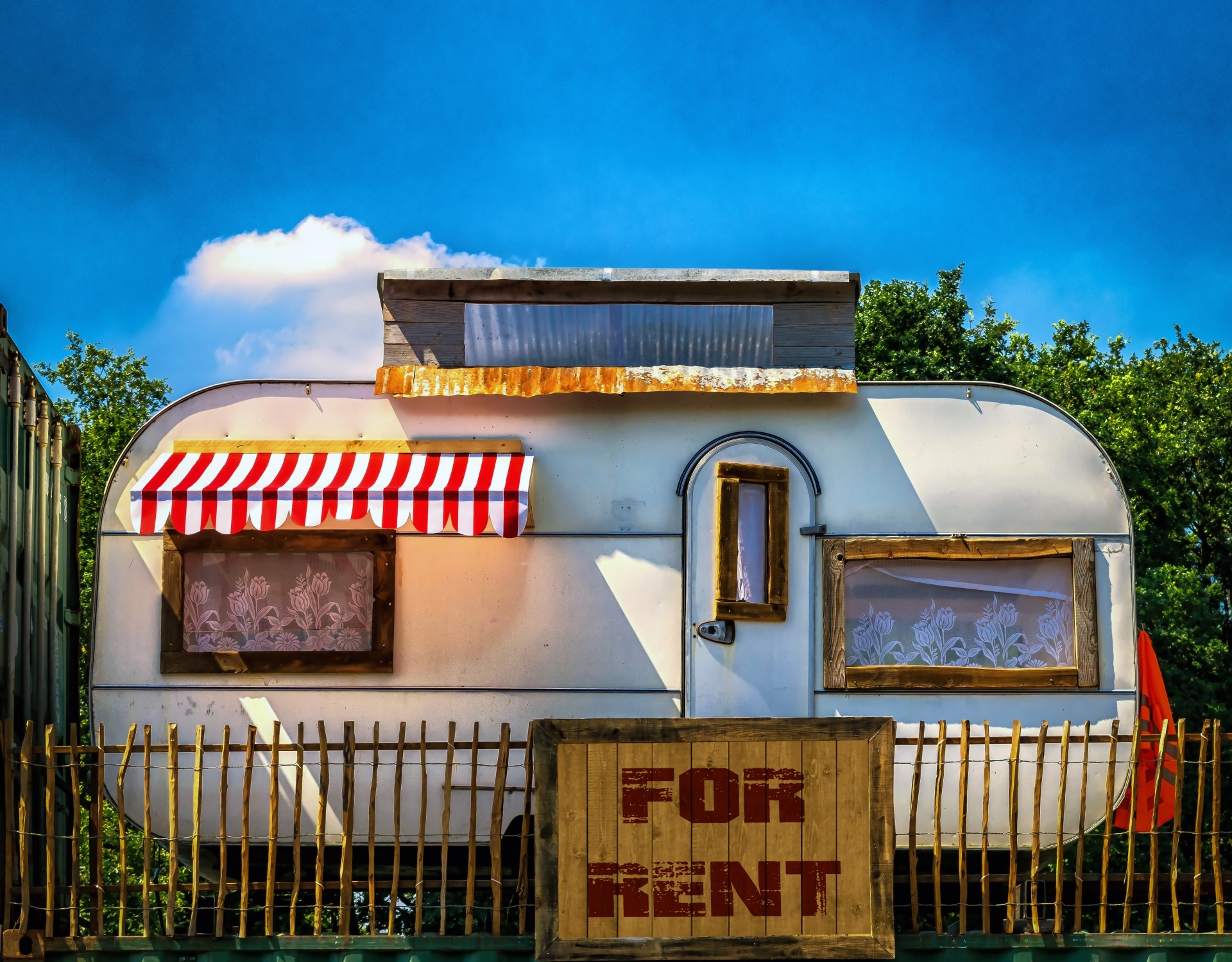 You may, however, ask if they are willing to provide things like transportation from the airport or bus station, storing your bags before or after checking in or out, or helping you book activities. While they are not at all required to, some are willing to do this – often at an extra fee. An extra cleaning fee is also common. Hosts may be willing to loan or rent you things like bikes or other equipment you might want/need in that location. You may or may not be allowed access to their kitchen to cook your own meals. In some rare cases, you have to provide your own linen or may be charged extra for electricity, propane, or wifi over a certain limit, though this should be clear in their listing.
Instructions for meeting the host or collecting the keys from another person, a lockbox, or a hiding place on the property are usually provided after a booking is confirmed. You may sometimes determine this with your host. Let them know what time you expect to arrive. Hosts often provide a contact number if you get lost, are late, or need anything during your stay.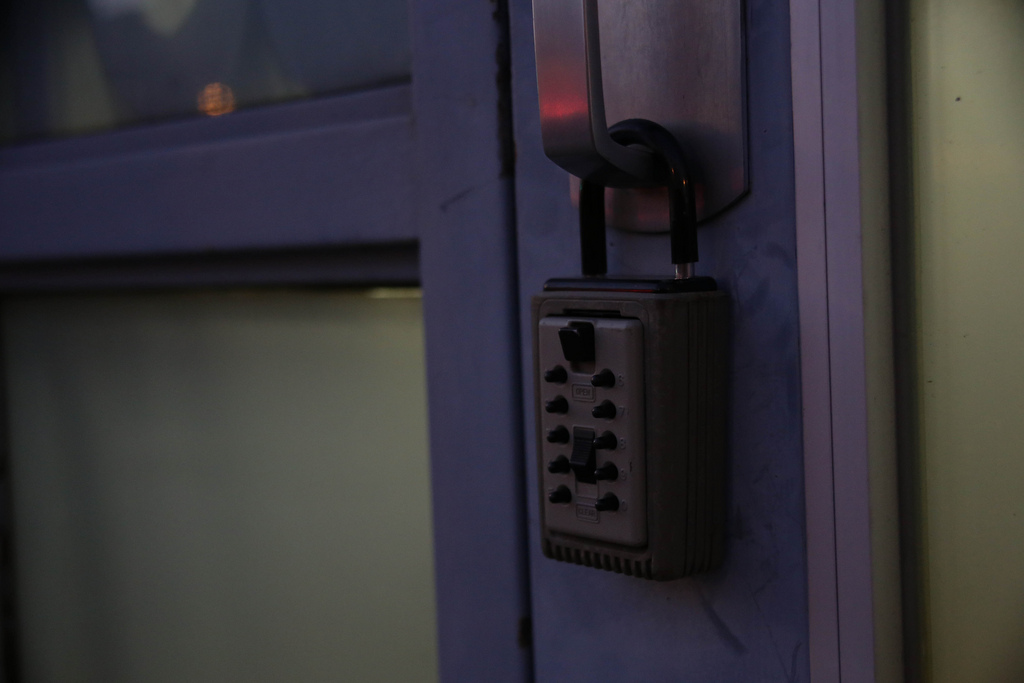 Usually after leaving, hosts and guest can rate each other, their stay, and the accommodation. This gives an incentive to be the best guest/host you can and provides people with a chance to look at others' reviews before choosing an accommodation or accepting a guest.
Pros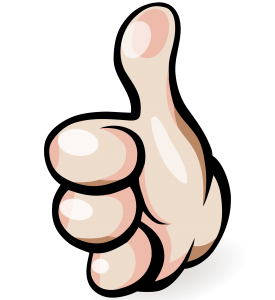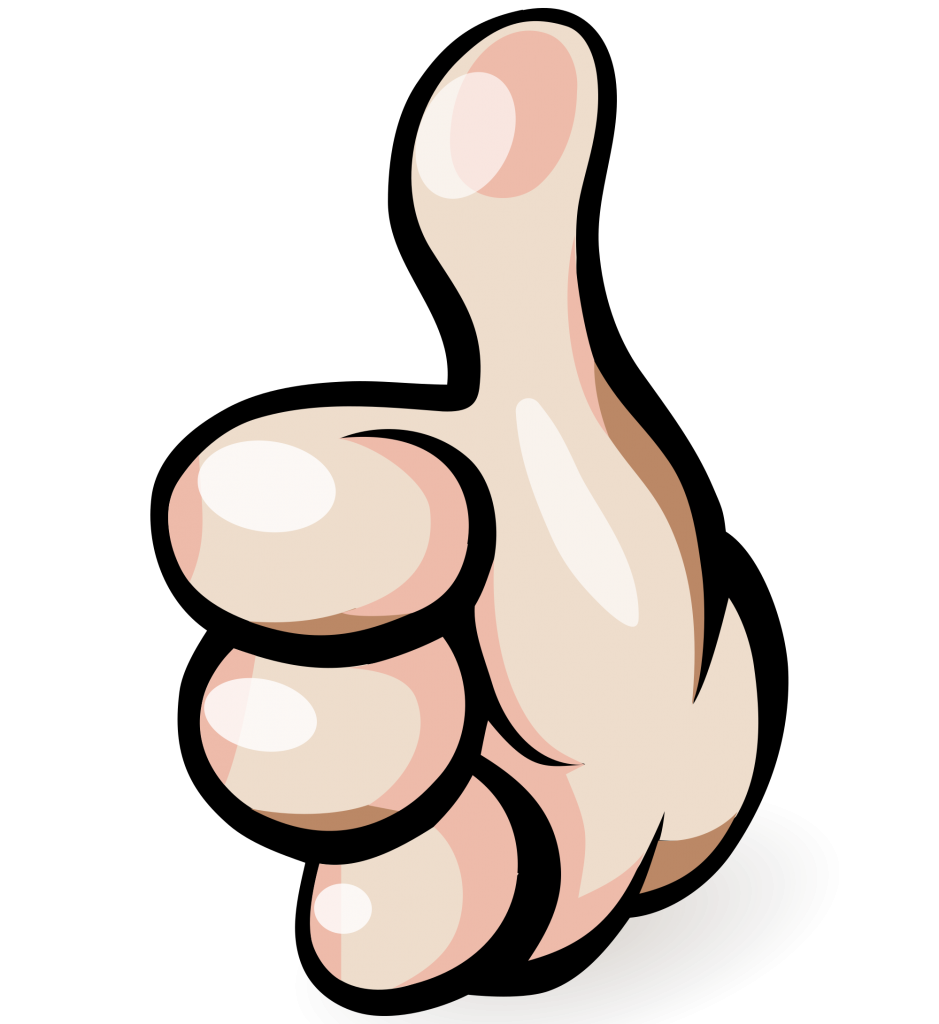 *More options
*Often inexpensive
*Privacy at a lower price than standard hotels
*Cozier/homier atmosphere
*Single rooms more common = solo traveler friendly
*Often access to a kitchen = no need to eat out every meal
*Local perspective
*Option for extras, personal touch from the host
*Support locals directly
Cons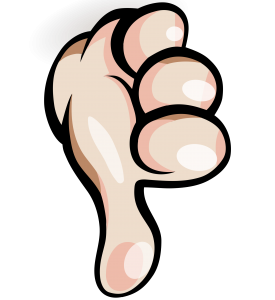 *Lack of hotel amenities
*Run the risk of a bad host/room without the accountability of a hotel
What to Look For
Read the reviews, especially the most recent ones! I would avoid places that have multiple mentions of a host failing to communicate well or to follow through with arrangements to collect keys, a dirty room or shared spaces, accommodation not being the same as the listing indicates (unless it's for the better), or noisy activity (unless you plan to be noisy yourself or can sleep through anything and don't care). Look for well-rated places close to the area you plan to visit most or to public transportation. Make sure they have the amenities you need – things like wifi, parking if you have a car, and kitchen access if you plan to cook any meals.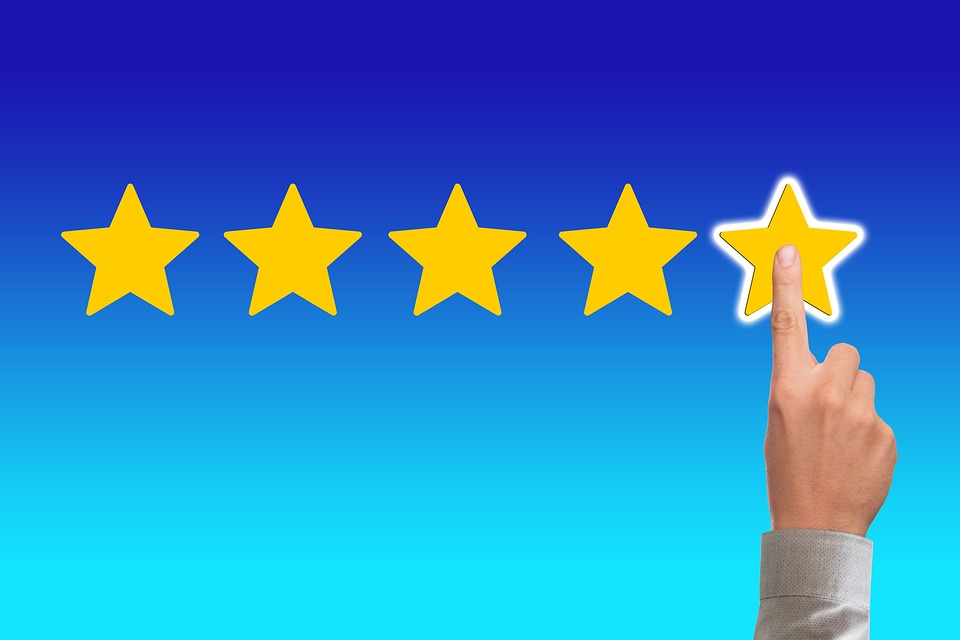 While I have had the occasional poor experience with peer-to-peer renting, most of the time it works out great. I find it fits my style of solo, budget travel much better than hotels and my introvert personality better than hostels. If it sounds like a good option for you, too, definitely try a personal hosting accommodation on your next trip!
*This post includes one or more affiliate links. I earn a small commission (at no extra cost to you!) if you purchase a product or service through one of these links. Find out more here.*