I am a total movie and TV geek. Shows and films that have an avid fandom, especially sci-fi and fantasy, are some of my favorites. When I travel, I love to visit locations, sights, even sets where these programs were shot. It's a great way to experience a new location through something familiar and fun. Here are 5 of the best destinations for film location tourism.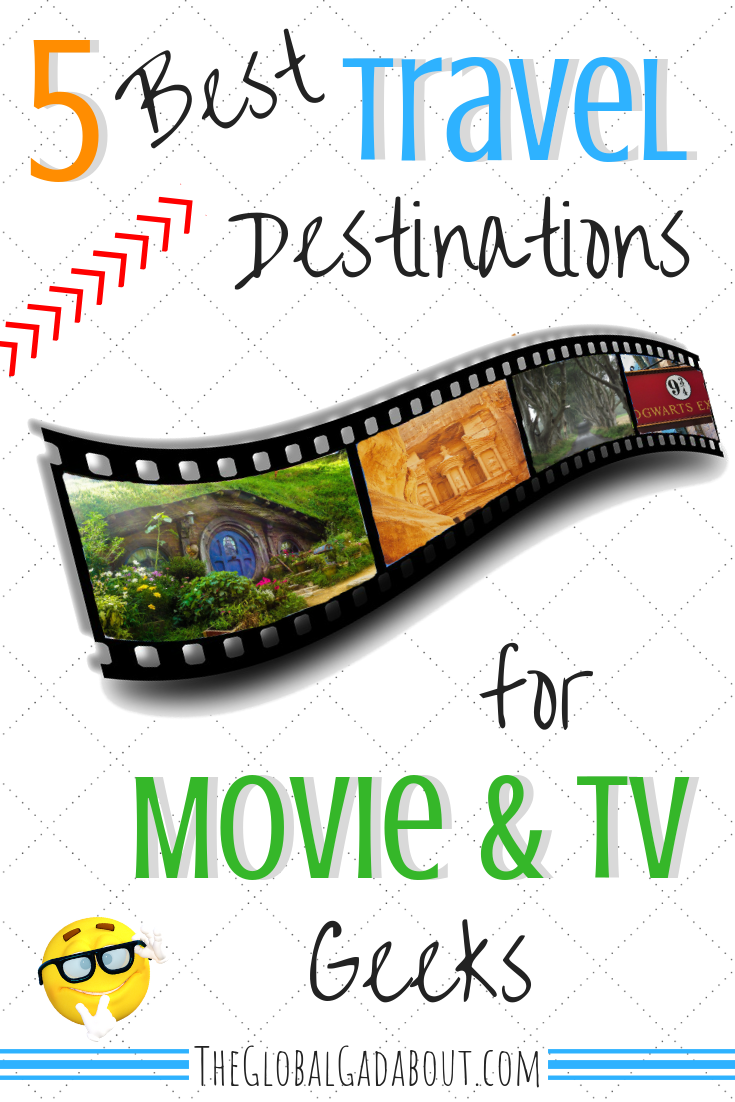 New Zealand is one of my top 3 travel destinations of all time, even discounting the LOTR connection! It's home to stunningly beautiful and varied scenery, tons of adventure sports activities, and super friendly people.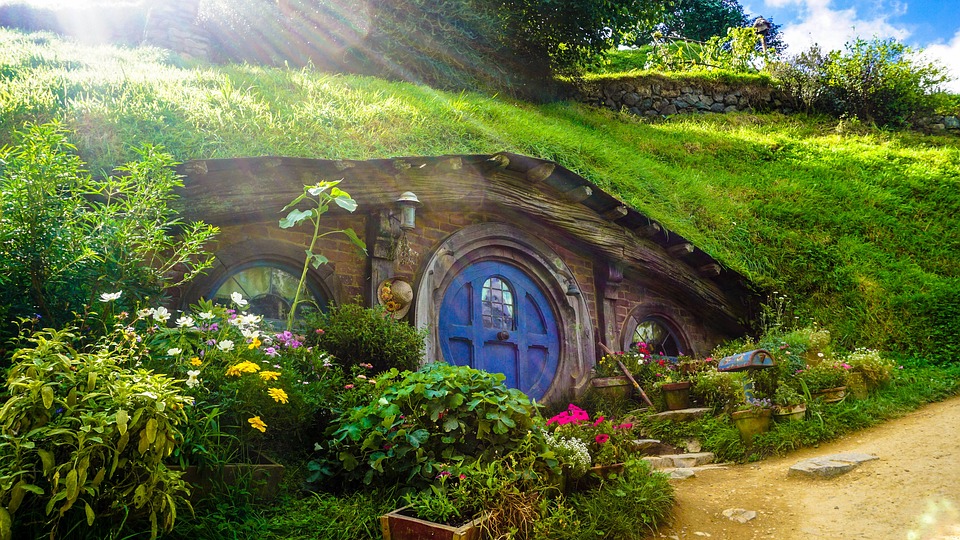 The entire Lord of the Rings and Hobbit franchises were shot here. New Zealand basically is Middle Earth, so there is no shortage of memorable locations from these movies to visit. Perhaps the best, however, is the Hobbiton set in Matamata on the North Island. The set has been left intact so you can wander around the hobbit village, home to Bilbo, Frodo, and Sam and even go right up to the hobbit holes. The only way to visit is to go on a tour but it was one of the best tours I've ever taken, so worth it!
Star Wars was shot in several different countries, including the US and many locations around Europe. Tunisia in North Africa was where most of the scenes set in Luke Skywalker's home planet of Tatooine were filmed. You can even visit the hotel that was used as his childhood home, the village used as Mos Eisley Spaceport, and the mosque (yes, mosque!) that doubled as the outside of Obi-Wan's home!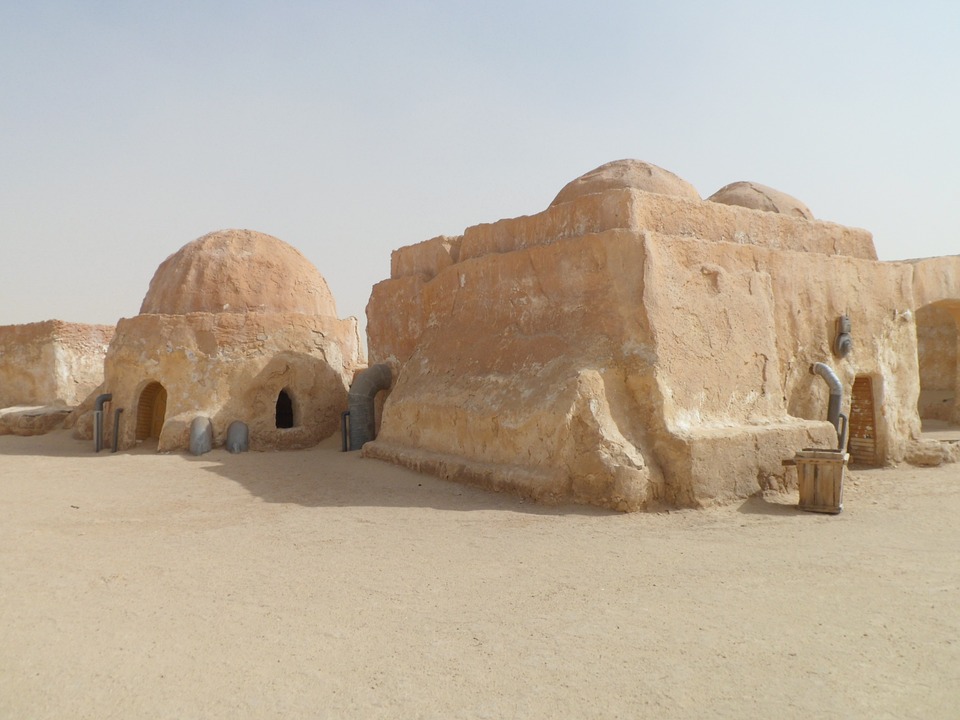 The Sound of Music has been my all-time favorite movie since I was a child. It probably helps that after leaving Austria, the Trapp family settled in my home state of Vermont. The film is both set and was shot in Austria, which is another absolutely gorgeous country to begin with.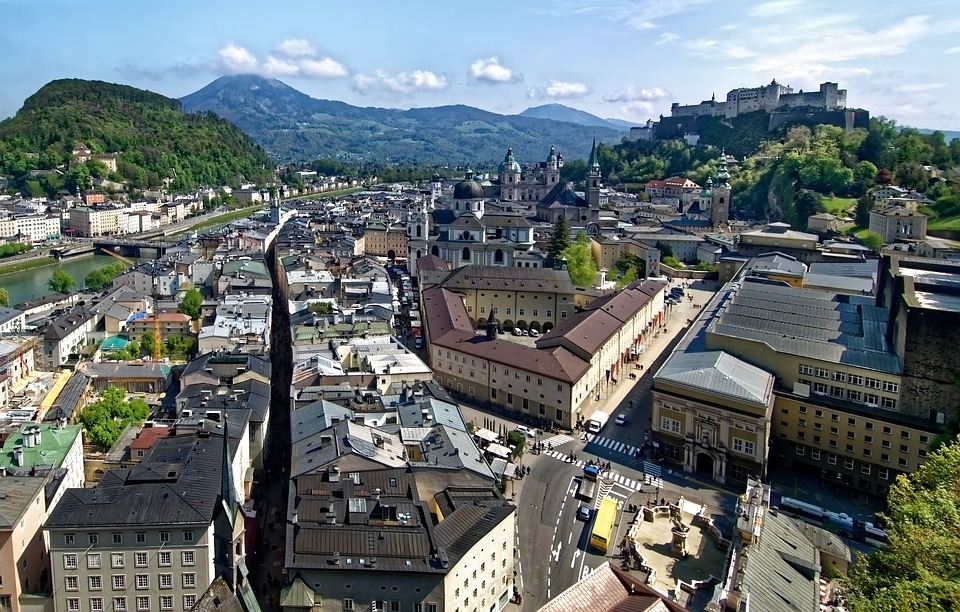 Salzburg is the hub of Sound of Music locations. This is one of my favorite cities in the world. Quaint, old European architecture and surrounded by mountains – yes, please! Just wandering around town, I was constantly stumbling upon sights I recognized from the movie. The fountain in the middle of the square, the Mirabell Gardens from the Do Re Mi sequence, even the Abbey! There are several tours available, too, even a bike tour 🙂
The UK is just a treasure trove of film locations, especially for fangirls and fanboys of geek fare! I couldn't pick just one…
For Harry Potter fans, there are tons of locations for interiors and exteriors of Hogwart's school at the University of Oxford. You don't want to miss Platform 9 ¾ at King's Cross in London for a photo of yourself passing through the magical barrier with your trolley, or take the actual Hogwarts Express (the Jacobite Steam Train to muggles…) in Scotland.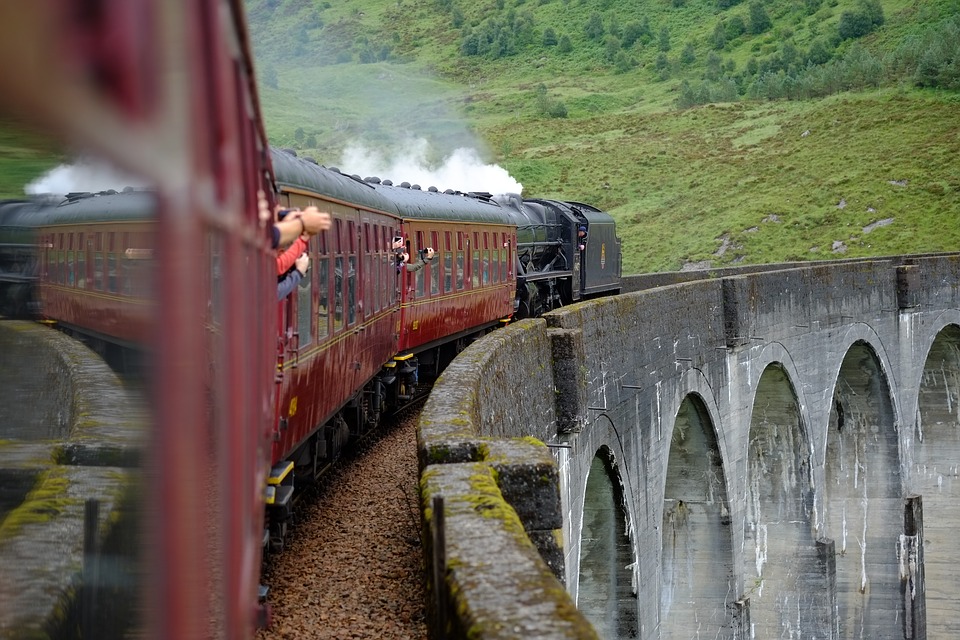 Scotland is also home, of course, to many film locations for Outlander. You can check out Doune Castle (Castle Loech), Midhope Castle (Lallybroch), and Blackness Castle (Fort William). Plus, Falkland – the village that doubles for Inverness in the 1940s.
Northern Ireland is home to many spots familiar to Game of Thrones fans. Everything from The King's Road to the Dothraki Grasslands, plus Winterfell, of course! There are handy plaques posted at all of the locations with info and photos from the relevant scenes in the show.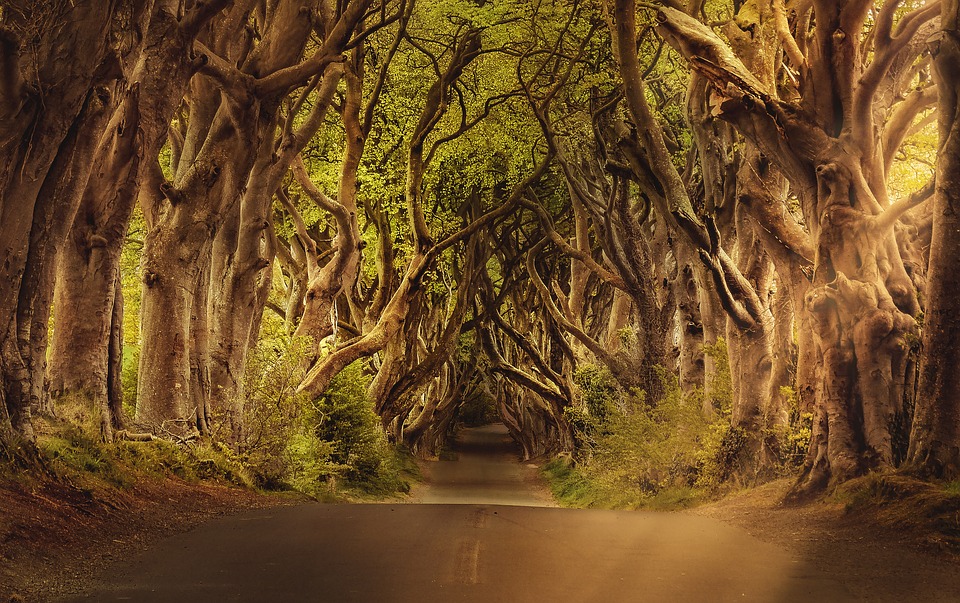 Cardiff, Wales has been the home of Doctor Who and the Captain Jack Harkness spinoff, Torchwood, since the reboot in 2005. You can check out Roald Dahl Plass, where the TARDIS would often recharge and where Torchwood headquarters is. Several episodes over the years have filmed in the National Museum, Dyffryn Gardens, and Cardiff Castle, to name a few.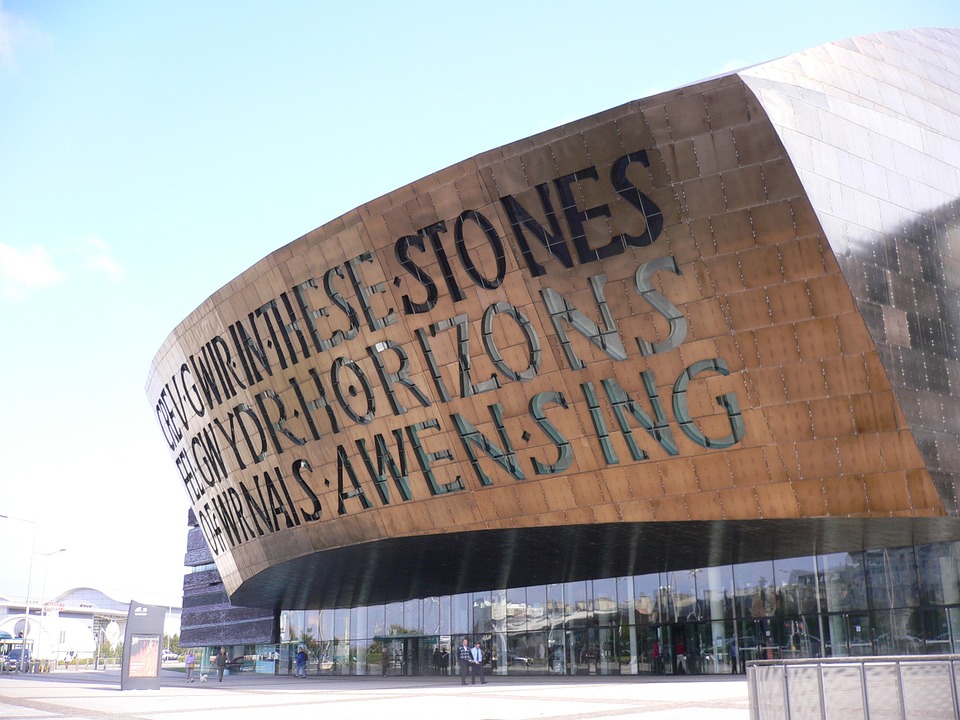 Cardiff's also a great place for Sherlock fans. Scenes for this show were also shot at Cardiff Bay, The National Museum of Cardiff, and Cardiff Castle. Back in London, you simply must go to 221b Baker St. – though the show actually used the quieter 187 North Gower St.

Besides being one of the New 7 Wonders of the World, Petra, Jordan is one of the most recognizable film locations in the Indiana Jones franchise. This beautiful ancient city carved into sandstone cliffs is the setting for the climax of Indiana Jones and the Last Crusade. Worth a visit for either reason!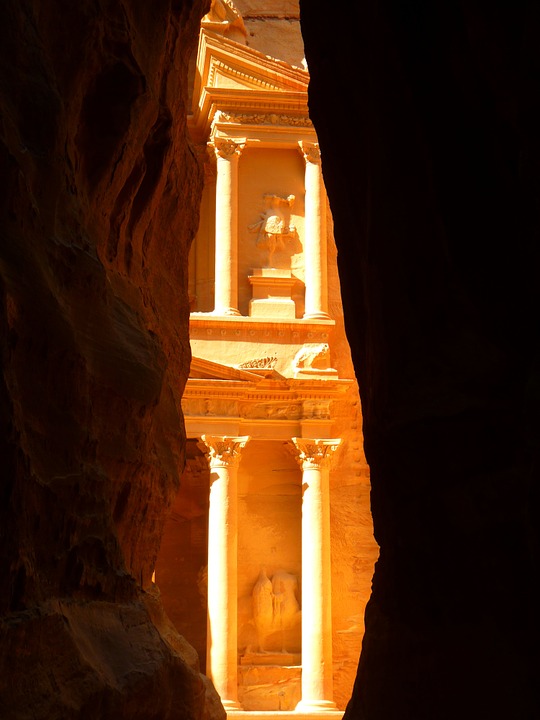 These are some of the best destinations around the world for film and TV geeks. Fans shouldn't miss checking them out if you're traveling to any of these countries. Or maybe they will inspire you to plan a trip specifically to visit and geek out 😉
*This post includes one or more affiliate links. I earn a small commission (at no extra cost to you!) if you purchase a product or service through one of these links. Find out more here.*
Related Posts:
Want more from The Global Gadabout? Sign up for the newsletter and like the Facebook page!
Pin this post for later!