Traveling disrupts your routine immensely. New places, new foods, different things to see and do. It can be difficult to keep up with exercising during a trip. Some weight gain and/or losing momentum in your training schedule is common for travelers. So what can you do to stay fit while you are away?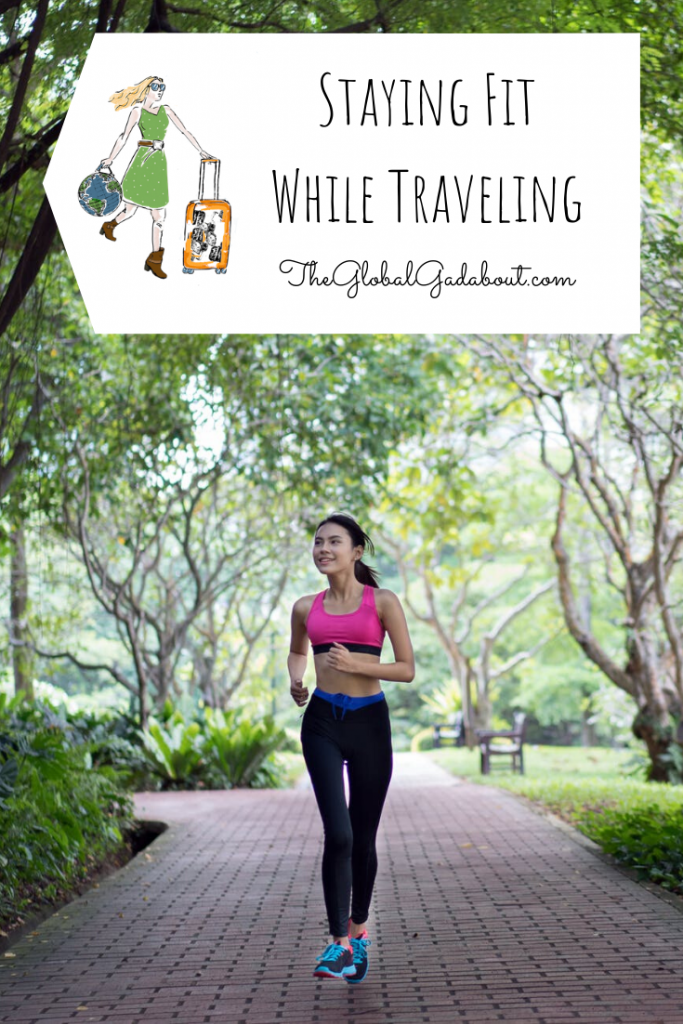 *This post includes one or more affiliate links. I earn a small commission (at no extra cost to you!) if you purchase a product or service through one of these links. Find out more here.*
My Secret Weapon

I previously wrote a post on Why I Always Lose Weight When I Travel. There are several reasons for this, but the main one is also my secret weapon for staying fit while traveling. I walk everywhere! If where I need to go is less than three miles (~5k) from where I am, I walk. Not only is this a great way to explore my destination, but it also lets me get in a ton of cardio. I regularly walk up to 10 miles per day sightseeing around a city or town. If you don't have time to walk everywhere, at least walk somewhere. Try to get in a couple of miles every day.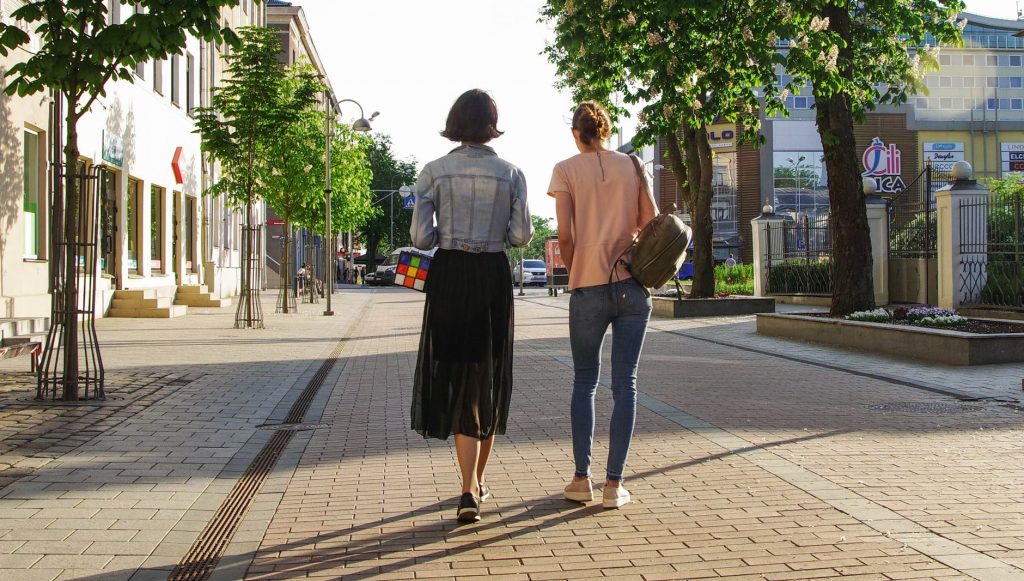 Renting a bike is also a good way to get your workout in if walking everywhere is too slow. Or go for a quick run around the area before/after heading farther afield to sightsee for the day. Running stairs is also great exercise if you don't want to leave your accommodation.
If walking everywhere isn't your thing, not possible, or the weather is terrible, there are other options.

Hotel Facilities

If you are staying in a hotel, chances are the hotel has a pool and/or fitness room. Take advantage of these. You can still do laps in a smaller pool, just do more of them. Or try the treadmill, stationary bike, or elliptical. Some hotels might even have weights or resistance machines.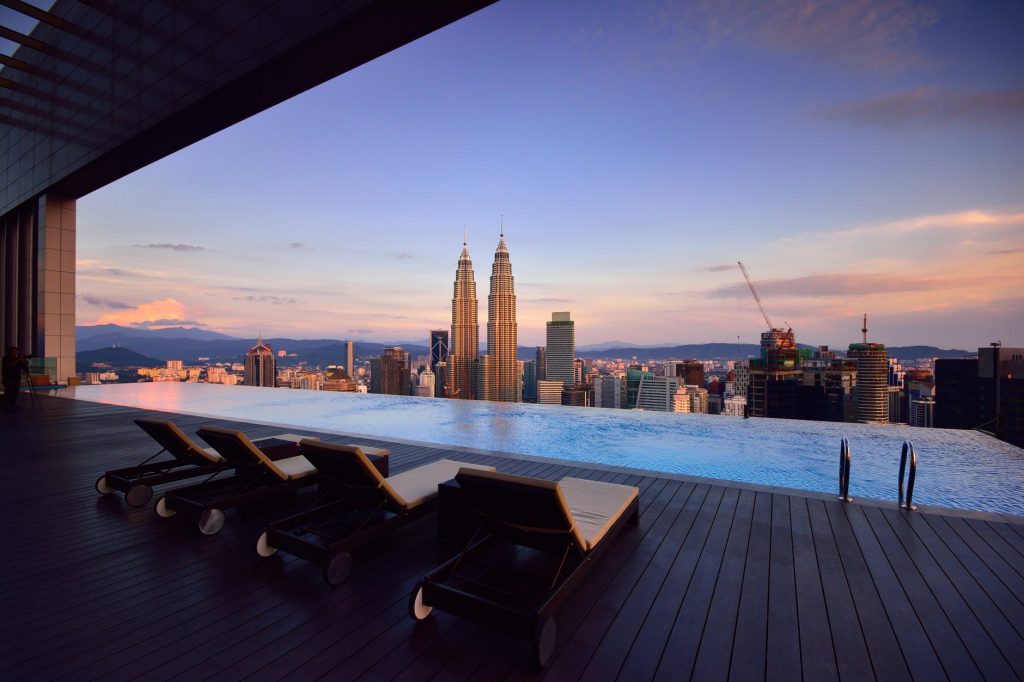 In-Room Exercises

Of course, if you are a frugal traveler like me, you might be more likely to stay in a hostel or Airbnb room without workout facilities. There are still exercises you can do without a fitness room, however.

Bodyweight Circuit Training

Circuit training strength exercises don't require a large amount of space to do. If you choose ones that only use bodyweight resistance, you won't need to bring any equipment with you either. Things like sit-ups, push-ups, lunges, squats, burpees, and jumping jacks are great for fitness in a hotel room. You can find great free workout plans online for however long (or short) a routine you want to do.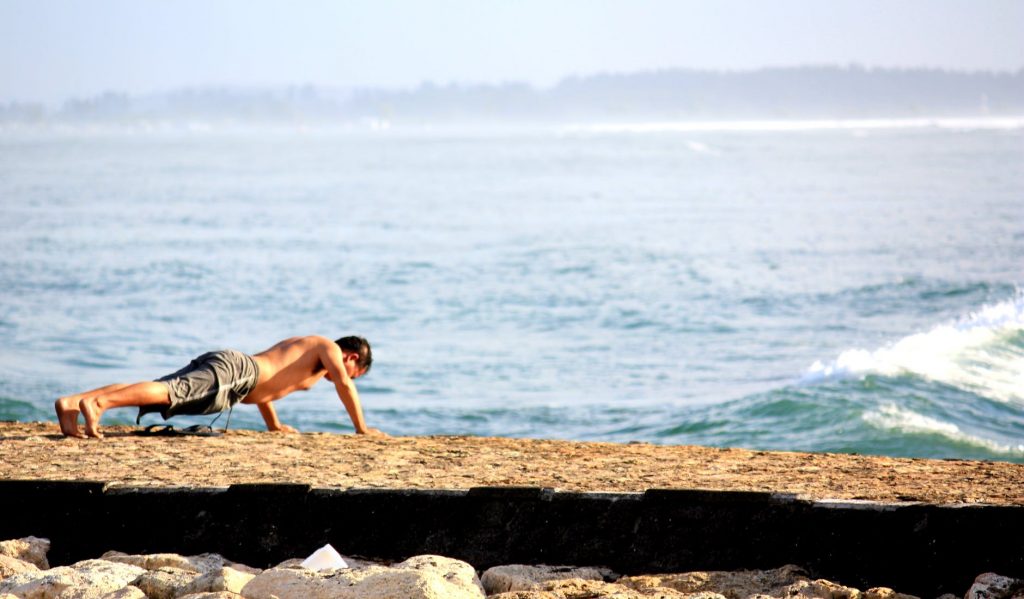 If you sign up for my Newsletter, you get access to exclusive printable freebies, including my Hotel Room Workouts!

Yoga
Yoga is another low-impact exercise that is easy to do in your hotel room, on the beach, or in the park. Traveling can lead to sore muscles from long flights or days of sightseeing. Yoga is great for relaxation and for stretching out those cramped, sore muscles. If you have room in your suitcase, you can get a super lightweight portable yoga mat to bring with you. Or just zen out directly on the floor of the room. There are plenty of free guided yoga workouts on YouTube to help you.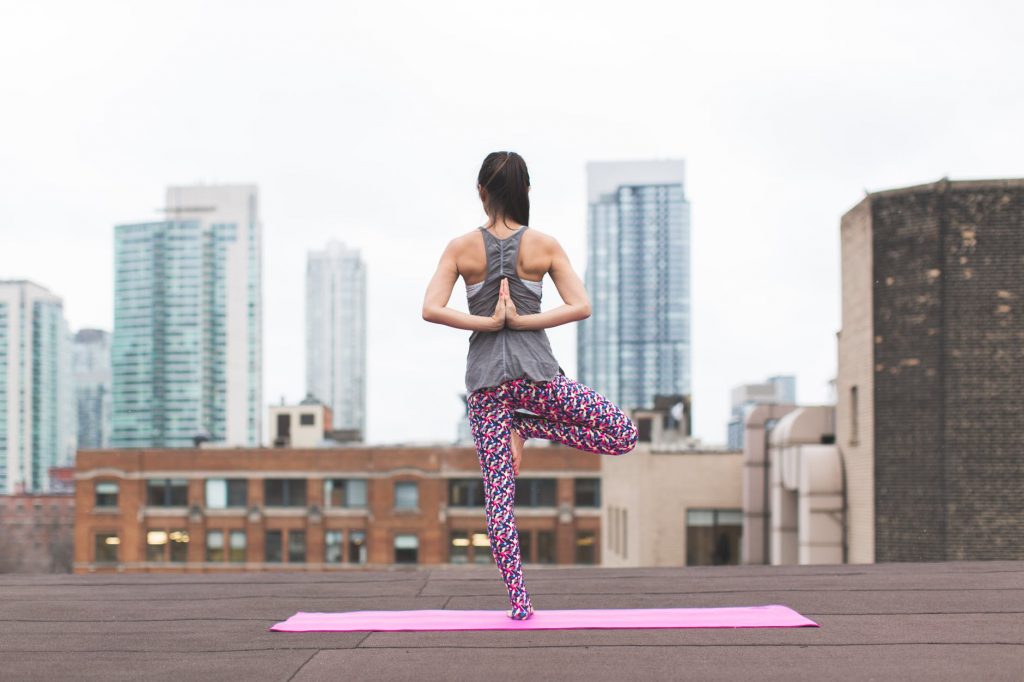 Easy Equipment to Pack

Beyond a yoga mat, there is other cool packable fitness gear that will help you stay fit on your travels without taking up your entire suitcase. For packable dumbells, try water weights. These pack small, then fill them with water in your destination for up to 45-pound hand weights. Resistance bands or a pilates ring are also great ways to add "weight" to your strength exercises without packing anything super heavy for bulky. Or for something a little different, this collapsible hula hoop is a hoot for travel exercising in a small space.

Improvised Equipment

If you don't want to bring any gear with you but bodyweight exercises aren't enough, improvise! Look for things in your accommodation that could be used as weights. Canned foods and drinks make great hand weights. Books, small decor pieces, or kitchen paraphernalia are also good. Or use something you packed. Fill up a water bottle, use your shoe, phone, or tablet. Your suitcase or day bag also works great. An empty suitcase alone can weigh 2-15 lbs (1-7 kg), or fill it up as heavy as you want to add weight and difficulty. You can also use furniture. Do tricep dips off a chair or tighten your thighs with wall sits. You can get a great workout in a small space without any equipment if you get creative!

Related Posts
Want more from The Global Gadabout? Sign up for the newsletter and get access to exclusive printable freebies!
Pin this post for later!