Bikes are a great way to exercise and get around by your own power. They're not something you usually throw in your suitcase when you travel, however. Just because you didn't bring your own bicycle doesn't mean they're not available. More and more cities around the world are offering super easy short term bike share rentals that anyone can use. Sometimes you can even get them free! There are many brand names that follow the same general concept but to simplify for this post, I'm going to call them all "bike shares".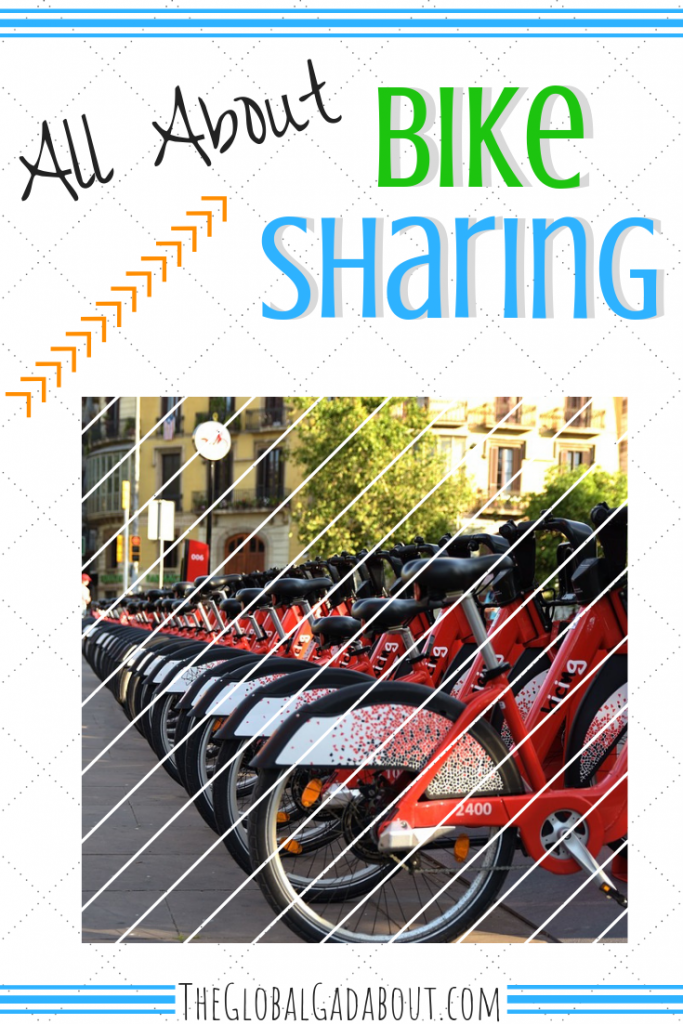 What Are Bike Shares?

What I mean when I say "bike share" is a bunch of rental bikes set up at various locking racks around a city. You can rent a bike at any rack, ride it as long as you want, and return it at any other rack. Because you can return your rental bike at a different location to where you picked it up, you can use them for one way trips without having to backtrack to a rental shop. Start and stop wherever and whenever you need to.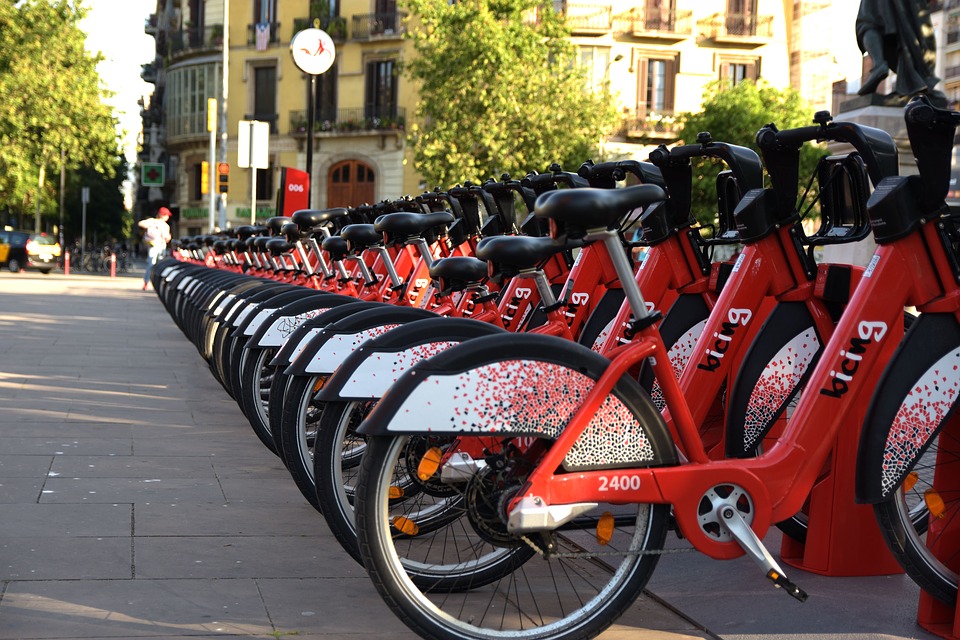 How Do They Work?

Bike shares work on an electronic system. Sometimes this means there's a kiosk next to the bike rack, sometimes there are screens attached to the bikes themselves, and sometimes there's an app you need to download on your phone. You may have to set up a quick account with your basic details the first time you use one, especially on an app, or just enter your payment information. Occasionally, you can feed cash into the machine but typically you must pay by credit card.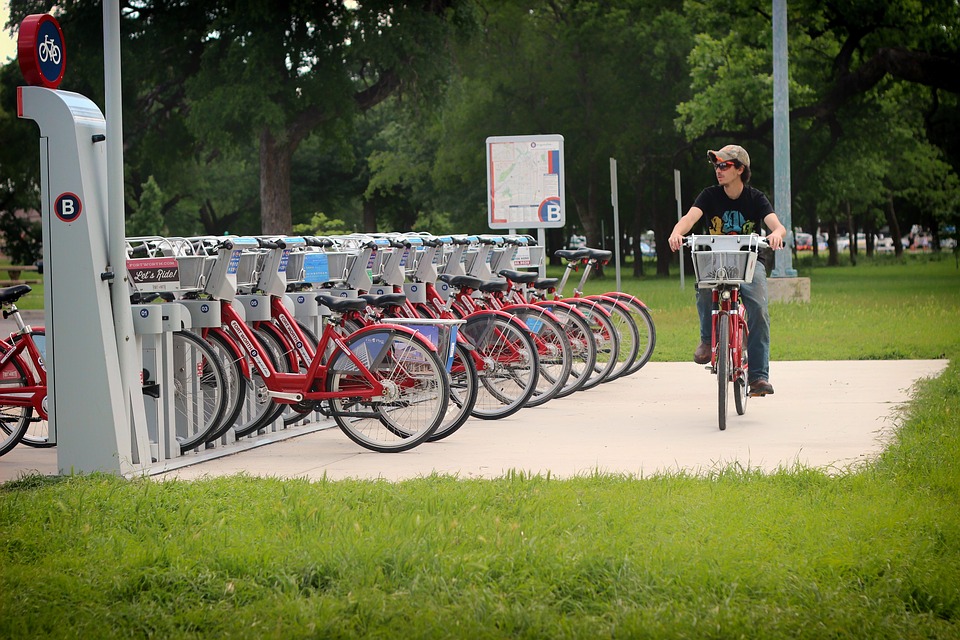 You specify which bike you are taking, usually with a clearly labeled number on the bike. The system will unlock that particular bike from the rack and start timing you. A map on the kiosk, bike screen, or app will show you the locations of all the bike racks in the city. Some even show you how many bikes and open spots are currently available at each rack. This way you know the closest place to return the bike when you're done. When you click the bike back into the lock on any of the racks in the system, the clock stops. You will be charged according to the amount of time you use the bike. In some cities, you can purchase a day, week, month, or even annual pass for unlimited use in that time frame.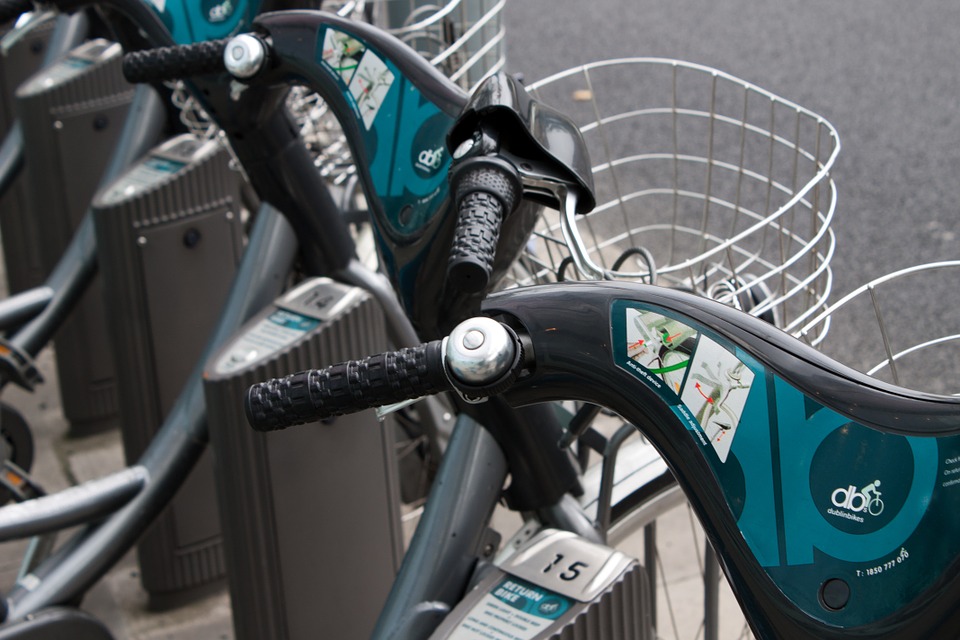 Dockless Systems
Some very few cities have a dockless bike share system. This is slightly different in that there are no designated racks. The locks are integrated into the bikes, basically stopping the tires from spinning. Bikes may be picked up and left anywhere. You find them by a GPS tag in the app and tag where you leave them when you're done. This means you can head directly to your destination and leave the bike right outside. It also means you never know how far the nearest bike might be when you need one. Without designated racks, they can be harder to find.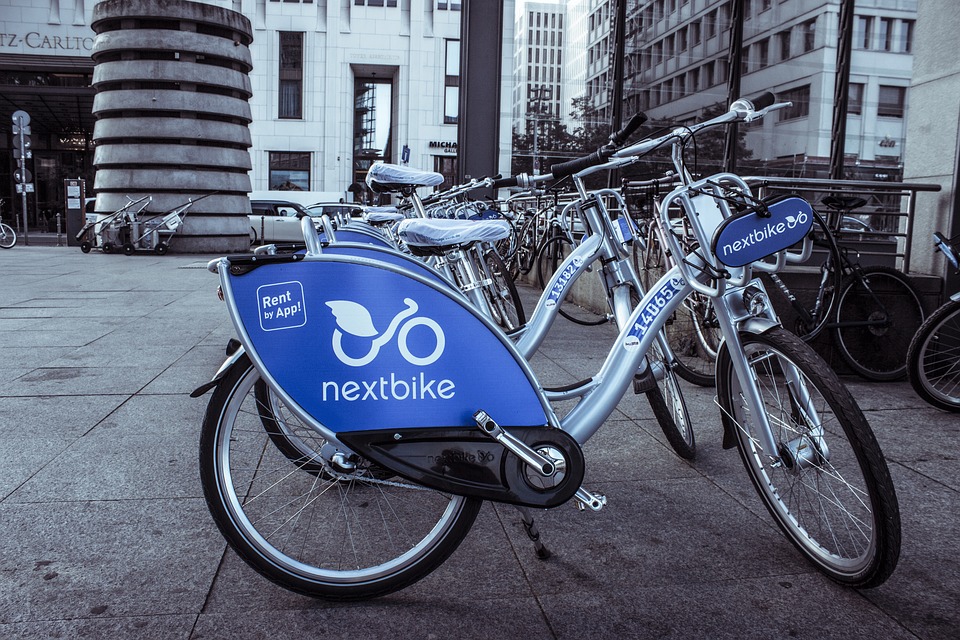 Why You Should Try Them

Bikes are a great way to get around faster than walking. They can even be faster than public transit or cabs when traffic is heavy. You get some exercise and can take routes through parks and gardens or more scenic or specific routes than public transport may allow. With the bike share system, you have so much more freedom. Not being tied to one location for pick up and drop off allows you to use the bikes more often and for shorter trips. In some cities, bike shares may even be free of charge, only require a deposit, or offer a certain amount of time (typically 30 minutes) for free, so short trips won't cost you anything! They're inexpensive, convenient, environmentally friendly, and fun 🙂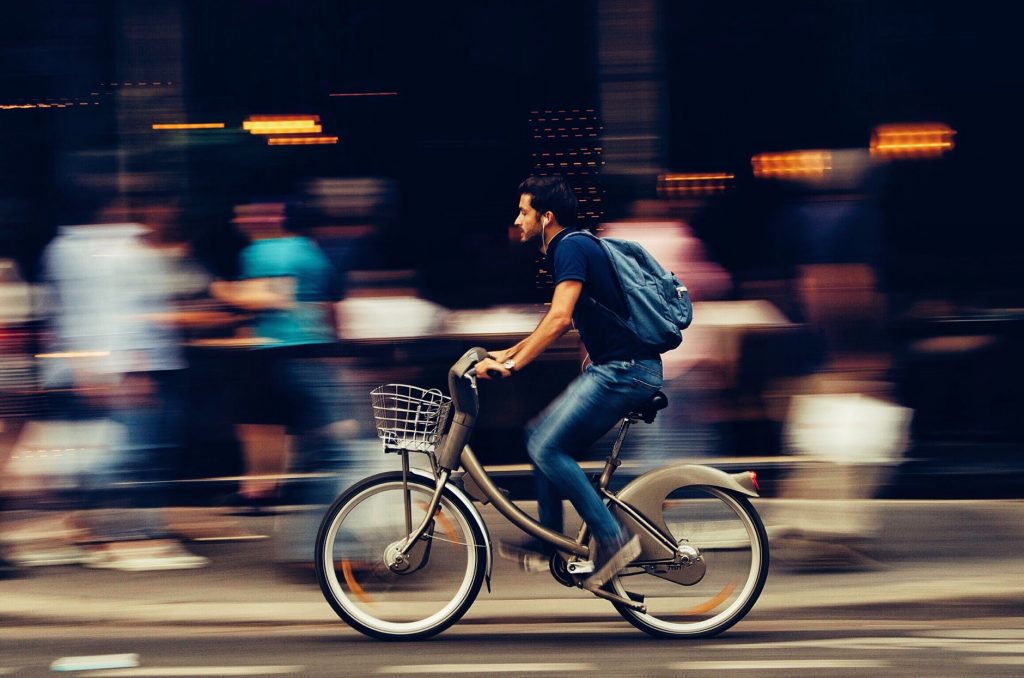 Which Cities Have Them

Next time you head off on travel adventures, check to see if your destination offers bike sharing. The list of cities around the world with bike share systems is ever-growing. Most major cities in Europe, North America, and Oceania have them, as well as quite a few in Asia and South America. Click here for the current list, per Wikipedia.

Related Posts:
Want more from The Global Gadabout? Sign up for the newsletter and get access to exclusive printable freebies!
Pin this post for later!