There are a ton of cool gadgets out there to help make your travels easier and more enjoyable. Sometimes I am just amazed at what people come up with! Ingenious contraptions for staying safe, documenting your travels, being off the grid, packing light, preventing theft, carrying your gear, staying dry/warm/cool, and doing everyday things on the move. I've tried tons of products, some of which weren't all that was advertised and some that were so much better and more useful! I've whittled down a huge list to my five favorites.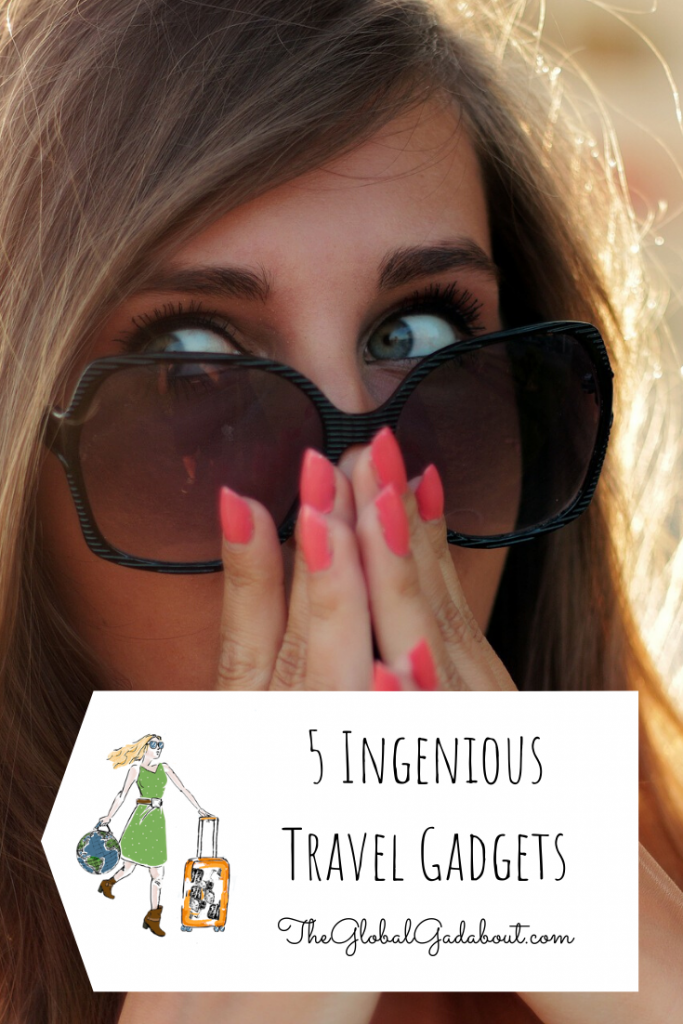 *This post includes one or more affiliate links. I earn a small commission (at no extra cost to you!) if you purchase a product or service through one of these links. Find out more here.*
This is not only an ingenious travel gadget, it's an ingenious gadget for the world as a whole! Clean and safe drinking water is a huge concern for a lot of the world's population. Water sterilizing gear can save lives! As a traveler who explores countries all over the world with varying water quality standards, packing a Lifestraw or Steripen is a must. It saves a lot of money on buying bottled water (not to mention sustainability) and allows you to stay hydrated much more easily wherever you are.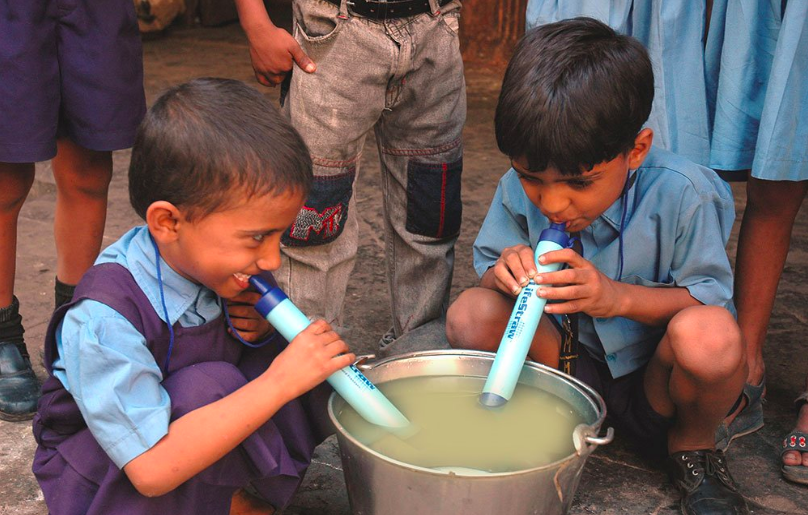 A Lifestraw is a super filter. It removes 99.9999% of bacteria, parasites, and microplastics. You can drink right out of a river through this! It is very lightweight with a carrying strap and will last long enough to filter 1000 gallons (4000 liters) of water. You can also get it built into a water bottle to just fill up and go.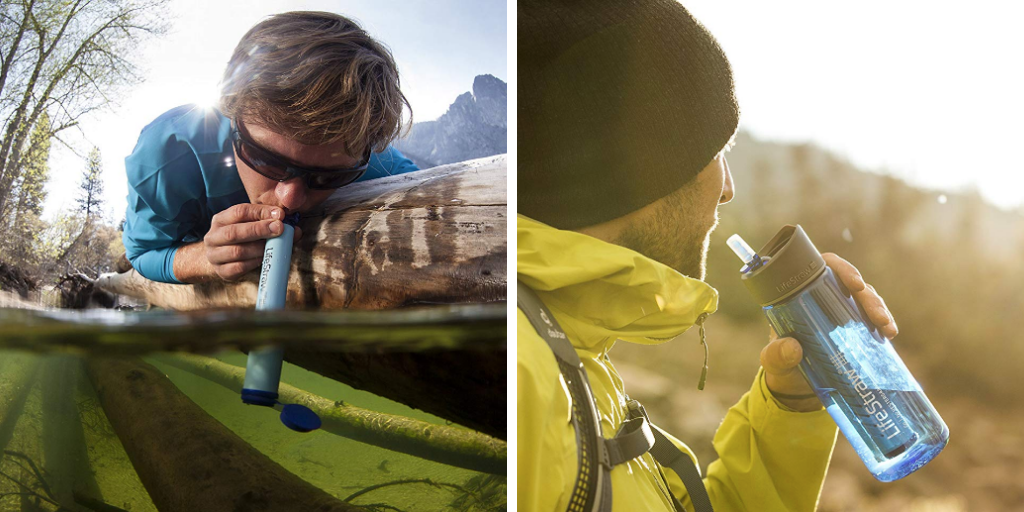 A Steripen uses UV light to kill 99.9% of bacteria, viruses, and protozoa in water. You just turn it on, stir your water with it until the timer is up (48-90 seconds) and you're good to drink! It's battery-operated, a bit more expensive, and doesn't filter particles like the Lifestraw, but you don't have to drink through anything, so it's just a preference.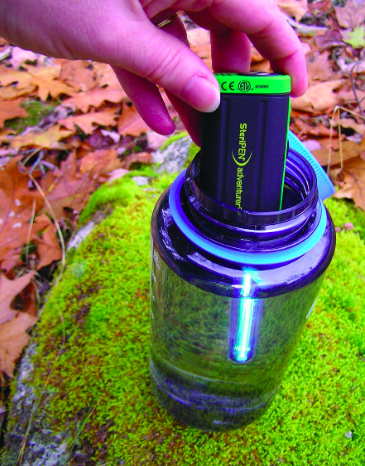 I love these things and they are super cheap! A simple design with so many uses – my definition of an ingenious travel gadget. I'm calling this a Spider Holder because there are 8 segmented, bendable "legs" extending from a central "body". I use these all the time in my day-to-day life and always carry at least one when I travel.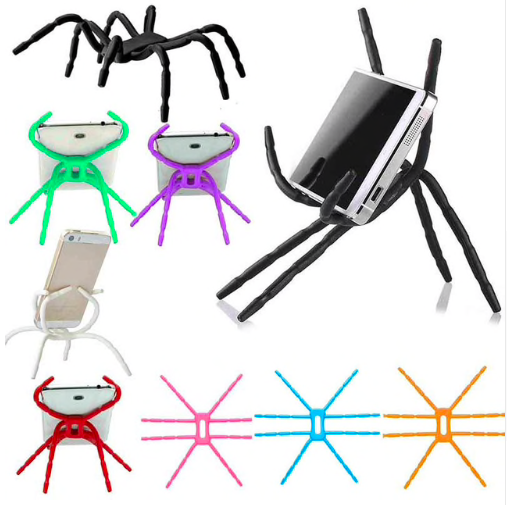 There are so many uses for Spider Holders. Ostensibly, they are to hold your phone or tablet. You can bend the legs however you want to make a stand at whatever angle you want for reading, watching a video, or taking a picture. But these are not limited to a "stand" on a flat surface. I've used them to hold my phone on my wrist, on the waistband of my pants, on the handlebars of my scooter and bicycle, to a tree branch, the seatback in front of me on a plane, the air vent in a rental car – pretty much anywhere you can wrap or hook the legs around!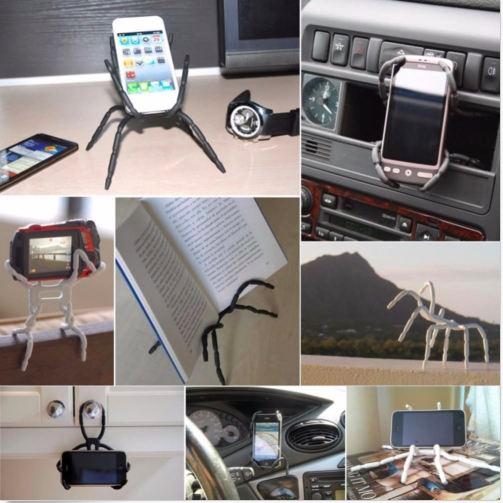 They're not only useful for your phone or tablet either. These things are great for keeping cords together, attaching something to your bag (like a scarf or water bottle), even as a hair clip in a pinch. Your imagination is the limit!
Going to the bathroom while traveling can be a real hassle. Toilets can be hard to find, expensive (I hate paying to pee!), dirty, smelly, or just plain non-existent. You might be stuck in traffic or in the middle of the woods on a hike. When you've gotta go, you've gotta go! That's why I love a travel urinal. Ladies, welcome to the world of peeing standing up 🙂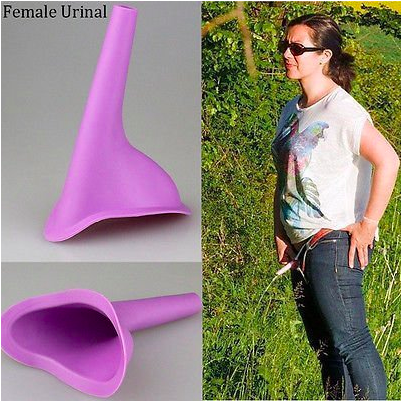 These are a totally amazing invention for women. With several variations in design, for all of them you are basically funneling your urine away from the body (like men do naturally), so you don't have to sit or squat or even pull your pants down. Great for avoiding sitting on unsanitary public toilet seats, being discreet behind a tree on a camping/hiking adventure, or going into a bottle on road trip when you just can't hold it until the next rest stop!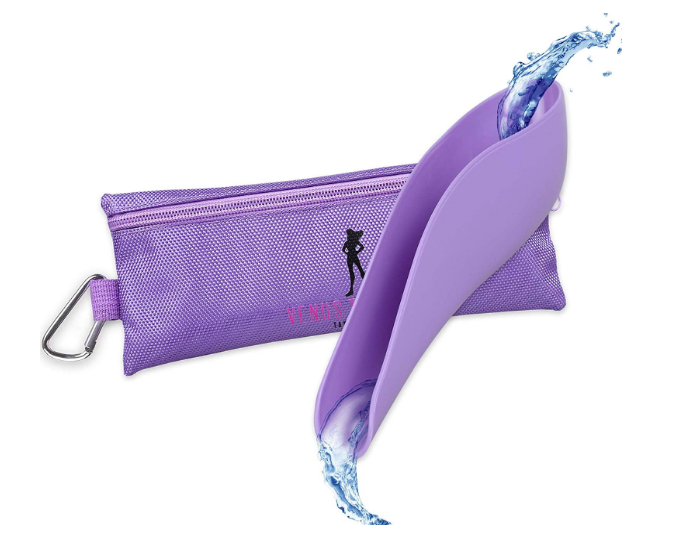 Lightweight and easily cleaned, some come with their own bags, or I bring a ziplock bag to keep it separate in my day pack and contained when I can't wash it right away after use. Or try a disposable version that you just toss after using it. You can also get unisex ones with a holding chamber that are perfect for road trips for any traveler, not just women.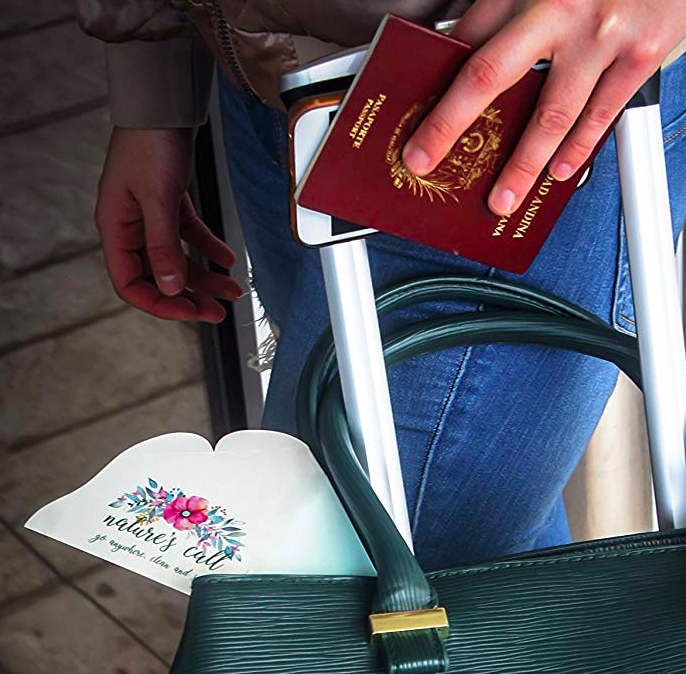 There are so many options for travel photography out there, from traditional cameras to phone cameras, GoPro and sport options, and drone cameras, you can always document your adventures. But one of the coolest options I've seen is Camera Sunglasses.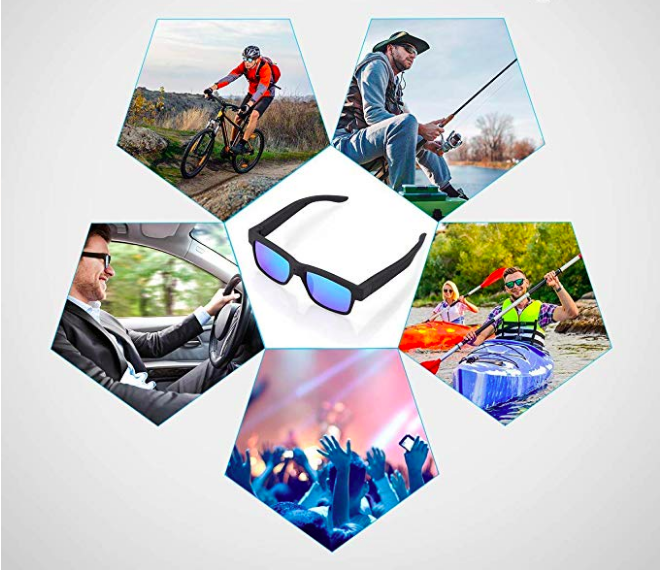 This is an amazing combo. You just look at what you want to photograph or video and click! They are discreet, so you're not totally obvious as a tourist, and wearable, so you can take them where cameras aren't allowed for safety, would be difficult to use, or where you need to be hands-free, like on a roller coaster, zip line, riding a bike, or sports activities. Plus, your eyes get protection from the sun. Very handy!
I walk a lot when I travel and sometimes I just need to sit down and rest. With a foldable seat, this is always an option no matter where I am. These are great for taking a load off at a concert, festival, amusement park, museum, beach, around a campfire – anywhere you need! Waiting in line, admiring an attraction or view, when all the seats are taken on public transportation or at your airport gate – so many times having a seat you can whip out of your bag and unfold is super useful.
There are lots of variations on a folding seat. My favorite is the single-leg stool style. It folds up small to carry around and doesn't take up much room when you're using it either. It less stable than other options, so good balance is key.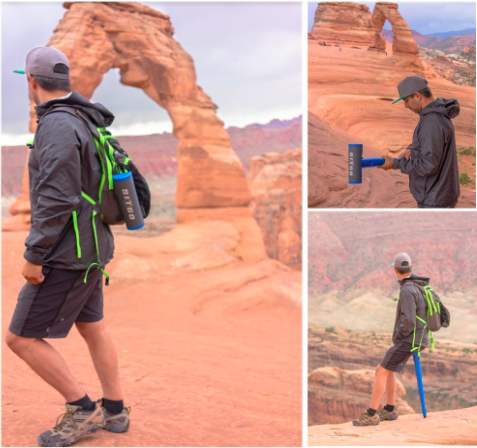 For slippery or soft surfaces, a multi-leg seat more akin to a traditional folding chair might be better. Great for the beach! Or, to make ready-made seat surfaces (like a rock, bleachers, the ground, or sand) more comfortable, try the cushion with a backrest style.
Honorable Mentions
It was so hard to choose the 5 best gadgets, I thought I'd throw in a few honorable mentions. Without going into detail, here are a few more unique and useful travel accessories I think are so cool 😉
Hidden Pocket Clothing & Accessories
Collapsible Electric Kettle & Coffee Maker
I've tried out a lot of these on my travels and the rest are on my wish list. I hope you will think they are as jaw-dropping and ingenious as I do. Try them out for your next trip!
Related Posts:
Want more from The Global Gadabout? Sign up for the newsletter and get access to exclusive printable freebies!
Pin this post for later!