An essential piece of gear every traveler carries is a camera. We all want photos and video to document our adventures and to spark memories in the years to come. Plus, of course, sharing them with your friends and family back home. A camera can be a big expense, however, and there are so many options out there. How do you know which one is the best one for you? This guide will break down what to think about and make recommendations (in various budgets!) for each category. Plus, my pick for the best overall travel camera (the one I use!).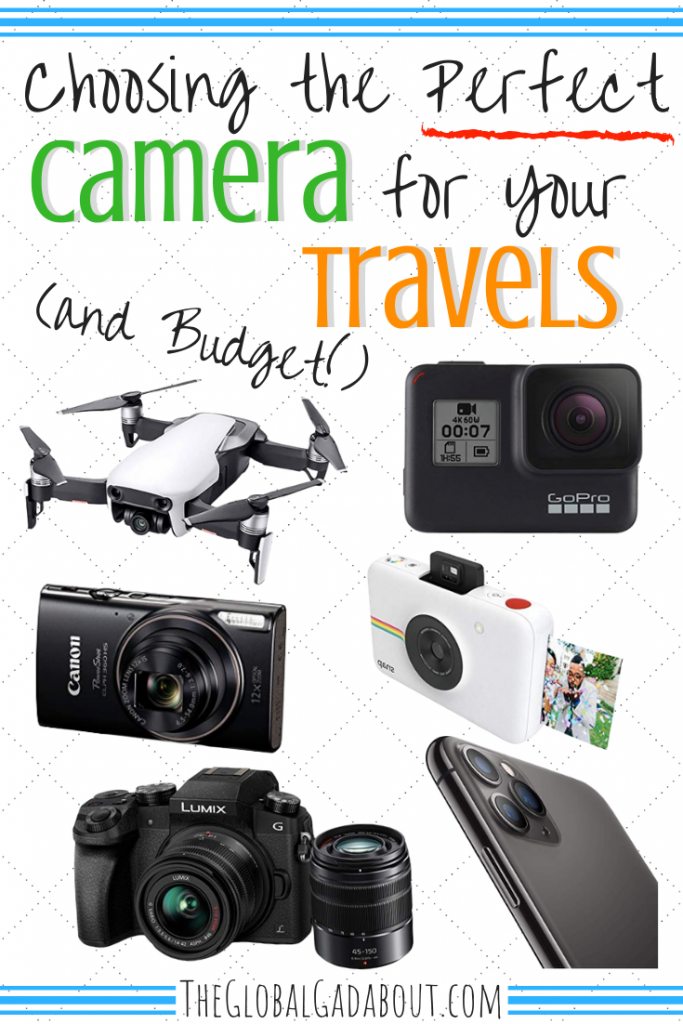 *This post includes one or more affiliate links. I earn a small commission (at no extra cost to you!) if you purchase a product or service through one of these links. Find out more here.*
1. Size (& Weight!)

Cameras can vary widely in size, from a few inches you can fit in any pocket, to larger bodies with multiple lenses that fill their own bag. Their weight tends to vary proportionately with their size. These can factor into both luggage size & weight limits for your suitcase and for what you are willing to carry with you day to day. From personal experience, I've found that even middle-ground cameras became a hassle to lug around with me throughout the day and to fit nicely into my bag. As a carry-on only traveler, I've gone extremely small and minimalist with my camera choices.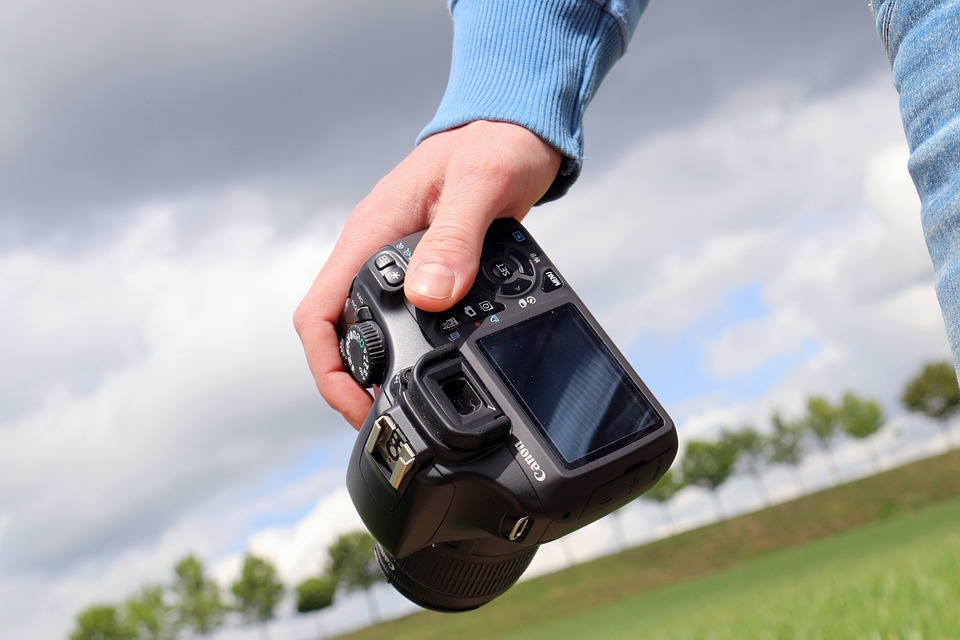 You're probably going to have your phone with you whatever else you pack. If the phone camera is a good one, you don't need to pack an additional camera at all! If you do want a separate camera, however, there are some pretty tiny ones out there that still take quality photos. If you're into photography and your travel mode allows for more gear (a road-trip or group travel, for example, where you can leave things in a vehicle), size may not be a concern for you.

Best Carry-On Only/Minimalist Cameras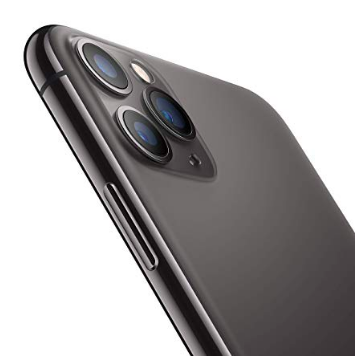 Dual wide-angle cameras, ƒ/1.8 aperture
Night Mode for low light
Smart HDR to balance dark areas
4K, 60fps video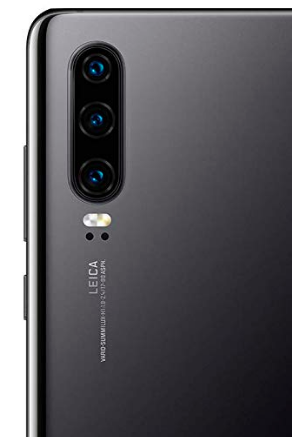 3 rear cameras:
40 MP, f/1.8, 27mm (wide)
16 MP, f/2.2, 17mm (ultrawide)
8 MP, f/2.4, 80mm (telephoto)
Front Camera: 32 MP, f/2.0, (wide)
Video: 2160p@30fps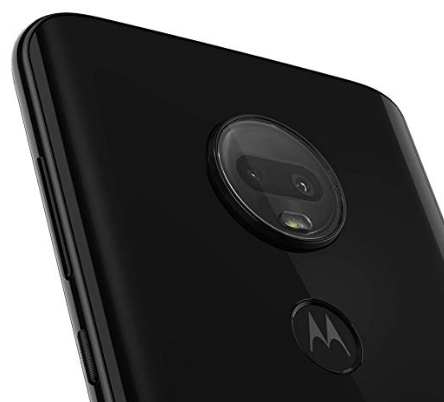 12MP + 5MP dual rear cameras
f/1.8 aperture
8 MP front-facing camera
Screen flash for low light selfies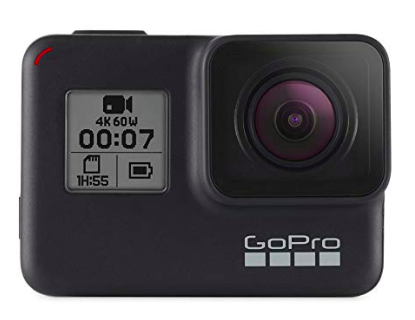 4K60 Video
8x Slo-Mo Video
12MP Photos
HDR, burst shooting
Voice Control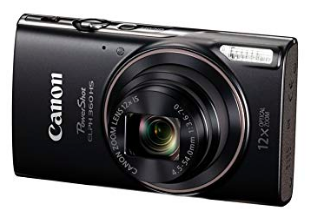 20.2MP
12x optical zoom
DIGIC 4+ Image Processor for low light
1080p HD video
Wifi enabled
2. Manual Controls

How much of a photography geek are you? Do you want to be able to change the f-stop, aperture, and ISO? Do you want a light meter and manual focus? You can certainly get better quality photos if you have the knowledge to manually adjust every shot. To get top quality, though, you'll have to go up in camera size and budget. Many point-and-shoot style cameras are more budget-friendly and have certain manual setting options. These can be a good compromise, especially if you have zero photography knowhow (but want to learn) or want to be able to occasionally just point and shoot quickly on automatic.

Best Cameras with Manual Controls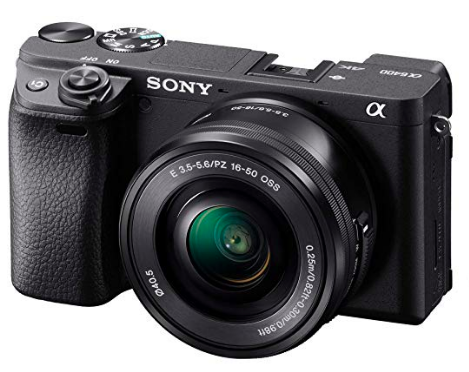 24.2MP
Expandable ISO 100 – 102400
0. 02 sec ("real-time") autofocus
Time-lapse, slow/quick motion 4K HDR videos
180° tiltable LCD screen for selfies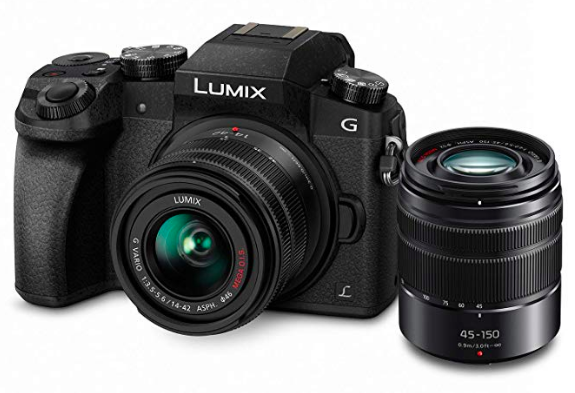 16MP
Micro Four Thirds sensor
Save frame, extracts high-resolution photos from 4K Ultra HD video
High-speed autofocus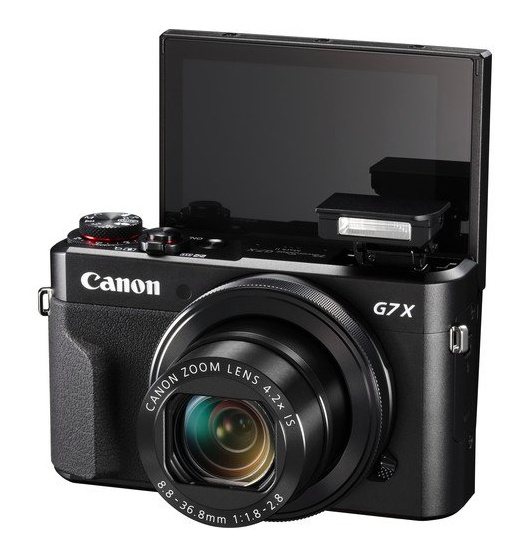 20.1 MP
DIGIC 7 Image Processor for low light
f/1.8 (W) – f/2.8 (T) aperture
1080p Full HD video
180° tilting screen for selfies
RAW mode / JPEG mode
3. Travel Activities

What will you be doing on your trip(s)? Are you a traveler who likes to be outdoors and active? Think about what features might complement your travel activities. Road-trippers might want a time-lapse video option for some cool shots of long drives. If you'll be around water, having a water-resistant camera is important. Or a fully-waterproof camera can be taken into the water with you for super-cool shots when scuba-diving, snorkeling, or just splashing around. Solo travelers might want a timer, app or remote to let them snap full-body photos of themselves at a distance. Group travelers might want wide-angle capabilities to fit everyone in.

Best Action Cameras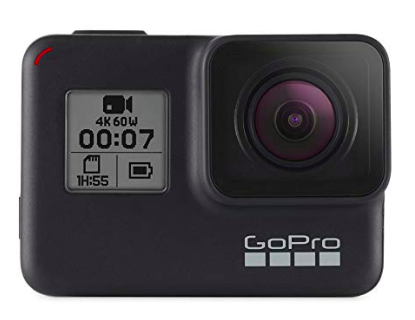 4K60 Video
8x Slo-Mo Video
12MP Photos
HDR, burst shooting
Voice Control
Waterproof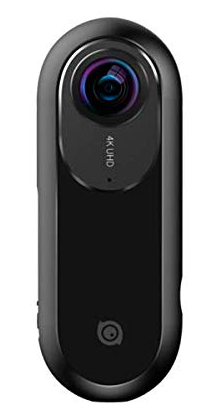 4K 360° video
24 MP
Invisible Selfie Stick instantly disappears
Bullet Time, you move through the center of a scene while the ONE orbits around you
Cinematic Editing
Multi-View split-screen layouts
Waterproof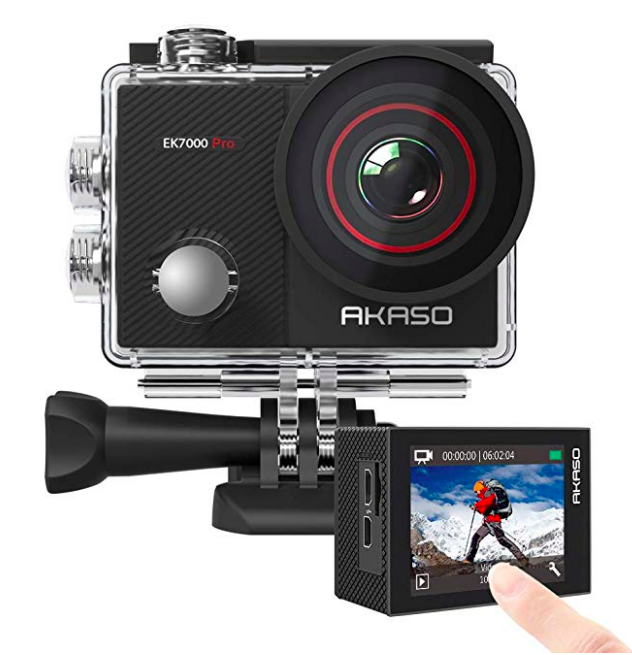 4K/25fps, 2.7K/30fps, 1080P/60fps videos
16 MP photos
Built-in Electronic Image Stabilization
2.4GHz wireless wrist remote control
Waterproof
Action cameras also have tons of mounts, clips, and straps available separately in order to attach them to helmets, bags, heads, chests, wrists, paddles, handlebars, car hoods, gear, wherever you want to get that super cool, hands-free angle!

4. Ease of Photo Printing/Posting

Too many amazing photos end up just living on the memory cards in our phones and cameras. If you want to actually get your photos physically out there, you might want a camera that enables that. Of course, a phone camera is easiest for posting your photos. You can do it right from the same device. For immediate printing, though, there are some fun Polaroid-style cameras available. Some even print photo stickers to paste into a travel journal, album, or scrapbook with ease. These cameras are definitely budget-friendly, but keep in mind you do have to purchase special film or paper for them.

Best Polaroid Cameras
Brightness auto-adjust
f=60 mm, F=12.7
Double Exposure Mode, 2 images are produced on 1 film sheet
Bulb Mode, the shutter remains open to photograph a light trail
Macro Mode
Kids Mode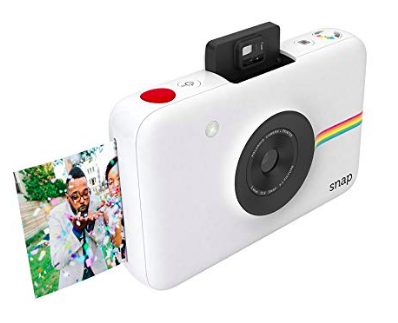 10-megapixel sensor
MicroSD card slot to also save photos digitally
Selfie mirror
Self-timer
Prints have adhesive backing to stick anywhere
5. To Drone or Not to Drone?

That is the question. Drones have become fairly compact and lightweight, making them easier to bring on more kinds of trips. They can give you a really cool angle and perspective on your destinations, often one you can't even see yourself from the ground. They are more cumbersome to carry around than a pocket camera, however, and require more effort and space to use.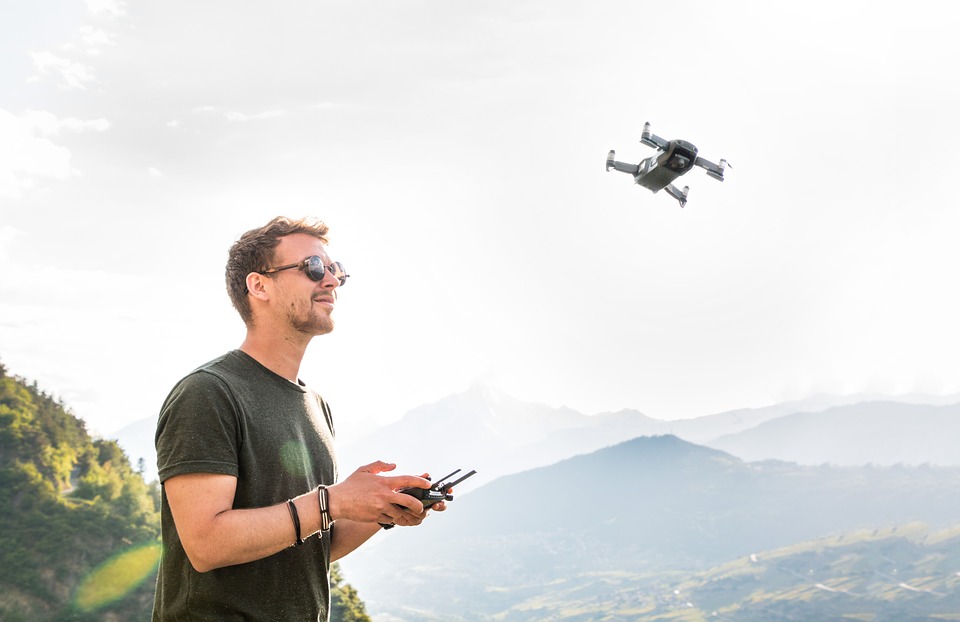 You also need to consider that drones have been banned in a lot of popular tourist areas, usually for security or safety concerns. Some countries have banned them entirely or require a special license to use them, so be sure to check the laws in your destination. If the amazing perspective of drone photos and video outweighs the hassle of carrying them and perhaps not being allowed to use them, then go for it.

Best Travel Drones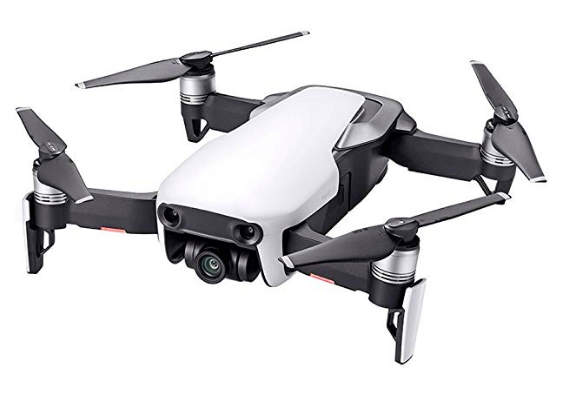 3-axis gimbal
32MP sphere panoramas
4K 30fps video
Slo-Mo mode
HDR photos
ActiveTrack
21 minutes flying time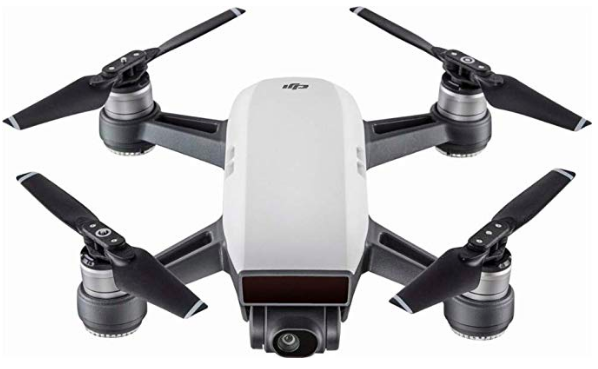 12MP Photos
1080P/30 Video
2-Axis Stabilized Gimbal Camera
Top speed of 31 mph
16 minutes flying time
3D obstacle-detection system, Fly Home & Following modes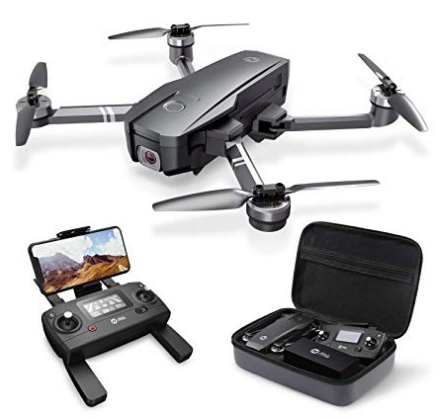 2K FHD Camera with Image Stabilization
2048 x 1152P high-resolution images and videos
90°adjustable lens
26 minutes flying time
Fly Home & Following modes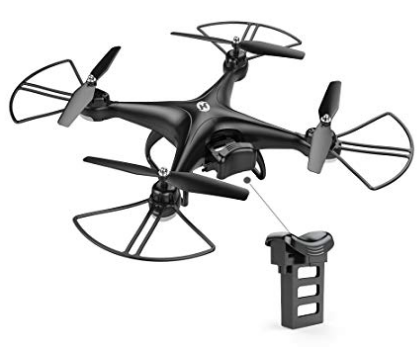 120° wide angle
720P HD FPV camera
Altitude Hold
Headless Mode
Smartphone app control
3D flips
VR headset compatible
Overall Best Travel Camera
Personally, I own a GoPro. I think this is the best overall option for travelers. It is so versatile. Known for outstanding video, GoPros also take great photos with several feature modes, wide & narrow angles, and MP options. The only drawback is a lack of manual controls. They're very small, however, making them a cinch to pack and carry around. Plus, they're extremely durable and can stand up to the rigor of travel. The waterproof feature is amazing for all kinds of weather and activities. And the number of optional mounts, clips, and straps available make them perfect for whatever activities you might take part in anywhere you go. While they're not the cheapest camera on this list, they are far from the most expensive. A good budget choice.
Related Posts
Want more from The Global Gadabout? Sign up for the newsletter and get access to exclusive printable freebies!
Pin this post for later!