Figuring out the essentials to pack for your travels can sometimes be tricky. Different destinations, different activities you hope to participate in, and, of course, traveling in different seasons, mean packing very different items. No matter what kind of traveling I plan to do and when, however, I find there are five items I always take with me.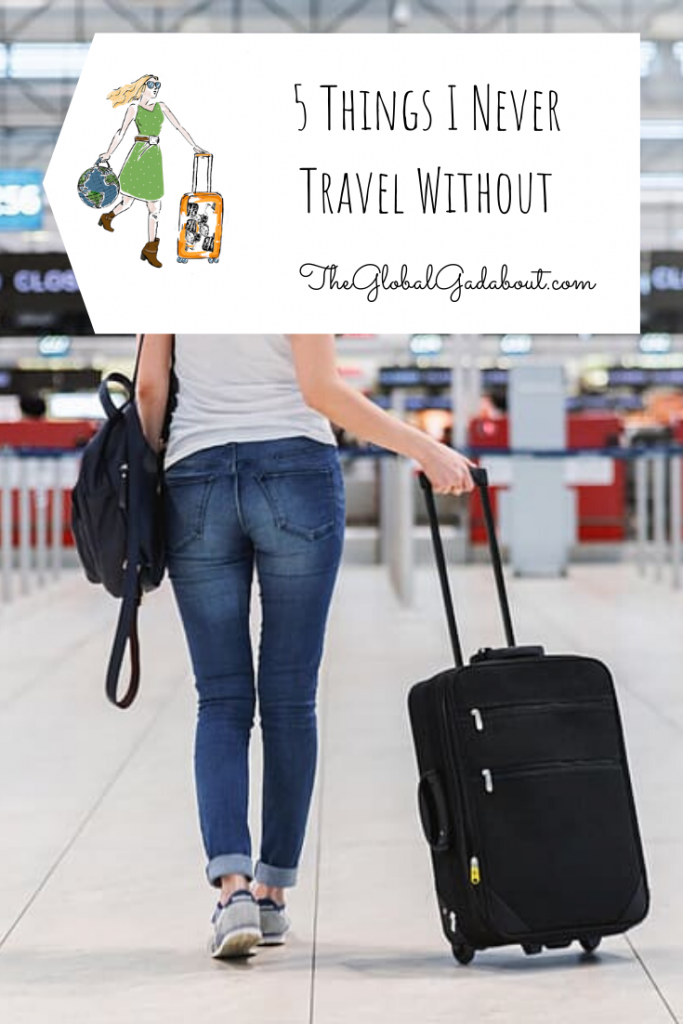 Personally, I'm a big fan of pashminas. But the purposes for which I bring one on my travels would work just as well for any kind of long, wide scarf-like garment. Firstly, of, course, a pashmina is great as a scarf. Even in summer, you might get those few colder days when adding a scarf to your lightweight outfit is all you need to feel comfortable.
A pashmina can also be used more as a shawl so you don't have to carry a sweater or jacket on your day out sightseeing. If you get chilly, just pull that pashmina down from a loose scarf around your neck to wrap around your shoulders and arms to warm more of your body. If you're traveling in colder weather, you'll be very glad to have a scarf to wrap up your neck, and even face and head, against the cold.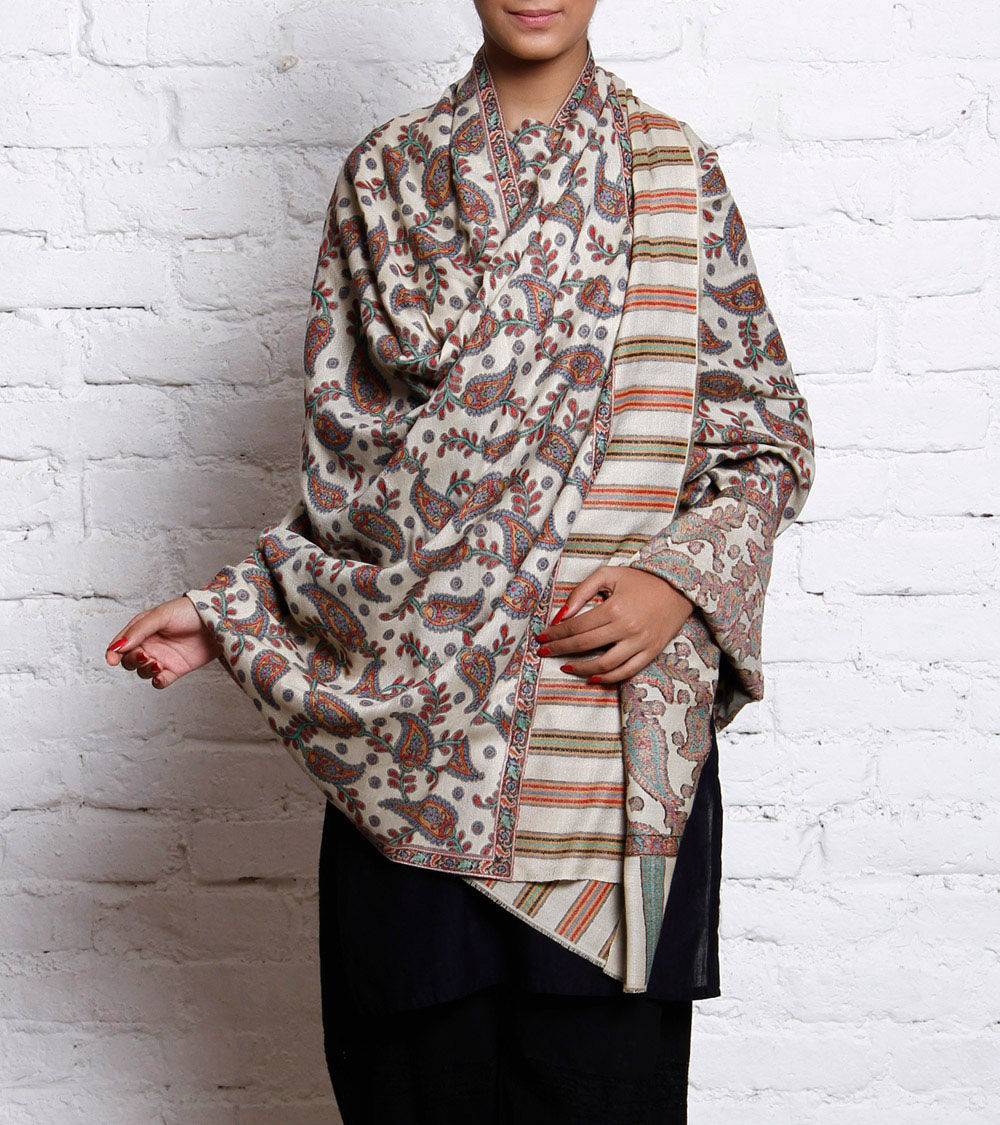 Beyond its normal uses, the big reason I say a pashmina (or similar, such as a sarong!) is one of my essential travel items, is for the travel itself. On a long airplane, bus, or train ride, especially if they happen to be overnight, you'll probably want to lie back and try to get some sleep. A pashmina makes a great travel blanket. As a shorter person, mine covers me from toes to chin. Though this may not be the case for everyone, it can still be sufficient for travel naps. Planes, trains, and buses can get chilly after a while with the air conditioning and the fact that you are sitting still, not generating heat through movement. Even if I'm not necessarily cold, I always find I sleep better if I have a blanket covering me.
This bonus use is a big plus for traveling with a pashmina. Other unusual uses that make a pashmina so useful include tying it up as a beach shade, wrapping it around your hips as a skirt or knotting/pinning it into a top if you need a quick clean garment, or trying it into a bindle-style bag if you need some extra carrying space while you're out and about for the day. It's an incredibly versatile item!
I love this stuff. If you've never heard of Dr. Bronner's, get ready for your new favorite travel (or just everyday life) product! Basically, Dr. Bronner's Castile Soap is a blend of oils in a concentrated form. By adding a bit of water, or foaming a few drops on a sponge or bath puff, you can use it as a soap, shampoo, body wash, shaving cream, laundry detergent, all-purpose household cleaner, even toothpaste! I love products that are environmentally friendly, natural, and biodegradable. Dr. Bronner's is all three. I can take a bath in a lake with it and not worry about harming the ecosystem.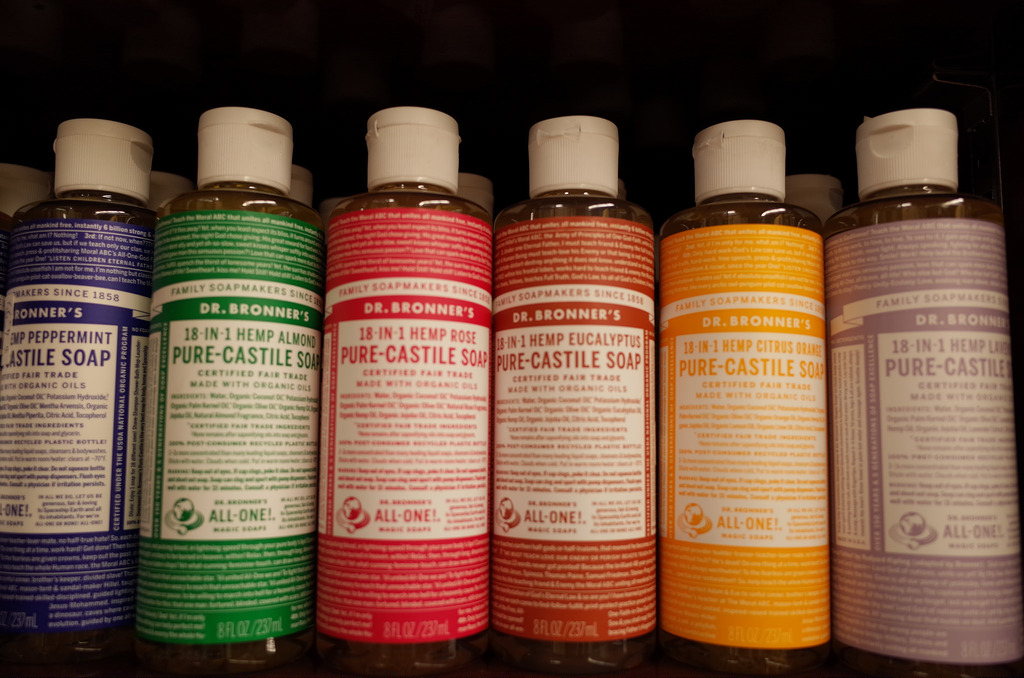 As a traveler, it's fantastic to take a concentrated product. Just the 3 ounces allowed by the TSA for carry-on luggage containers will last a month or more, depending on how many things you use it for. I use it mostly as a body wash and laundry detergent, and three ounces last me over two months! Plus, being such a versatile product, it cuts down on the number of things you have to carry with you. Or opt for the solid bar version and avoid liquids all together!
Especially if you're packing in a carry-on bag, trying to fit all your liquid toiletries into the allowed quart-sized clear plastic bag can be tricky. If your shampoo, body wash, soap, laundry detergent, and toothpaste are all the same product, it's a lot easier! Dr. Bronner's comes in several scents, provided by essential oils, so there is a variety of choice. FYI, for those unused to essential oils, the peppermint one, especially, gives your skin a tingly feeling for a few minutes after use. I find it makes me feel clean and I like it, but if you don't think you will choose one of the other scents.
Speaking of TSA requirements and clear plastic bags, zip lock bags are another of my must-bring items. I try to bring a couple of bags each of several different sizes. Snack-sized bags are great for, well, snacks, but also organizing everything from jewelry to toiletries to shells you collect on the beach! Sandwich-sized bags are perfect for, well, sandwiches. Basically, to carry food with you for lunch when you're out traveling, and also for organization. You should have at least one quart-sized bag for your carry-on liquids, but I also find the freezer quart-sized bags are more durable and also good for snacks and organizing.
Having a couple of gallon or even two-gallon ziplock bags with you, I find very useful for clothing. You can separate out dirty laundry by putting it in its own zip lock bag. That way any stains or smells don't infect the rest of your clean clothes. But even putting clean clothes in zip locks is a great way to stay organized on long trips. If you really squash all the air out before closing them, they can act as vacuum sealed bags as well, giving you more space in your suitcase.
Having some larger sealable plastic bags can also come in handy if you have any wet items. Whether you get caught in the rain or your travel towel doesn't have time to dry before you need to head off for your next destination, being able to keep wet or damp items away from dry ones is a big plus.
This is an essential travel item for me, as I am a vegetarian and sometimes find it difficult to get enough protein while I'm traveling. I think they are a great item for all travelers, however. My personal favorite is the Nature Valley protein bar in Peanut Butter Dark Chocolate. There are 10 grams of protein in each of these! Plus, for my sweet tooth, I find they are quite tasty.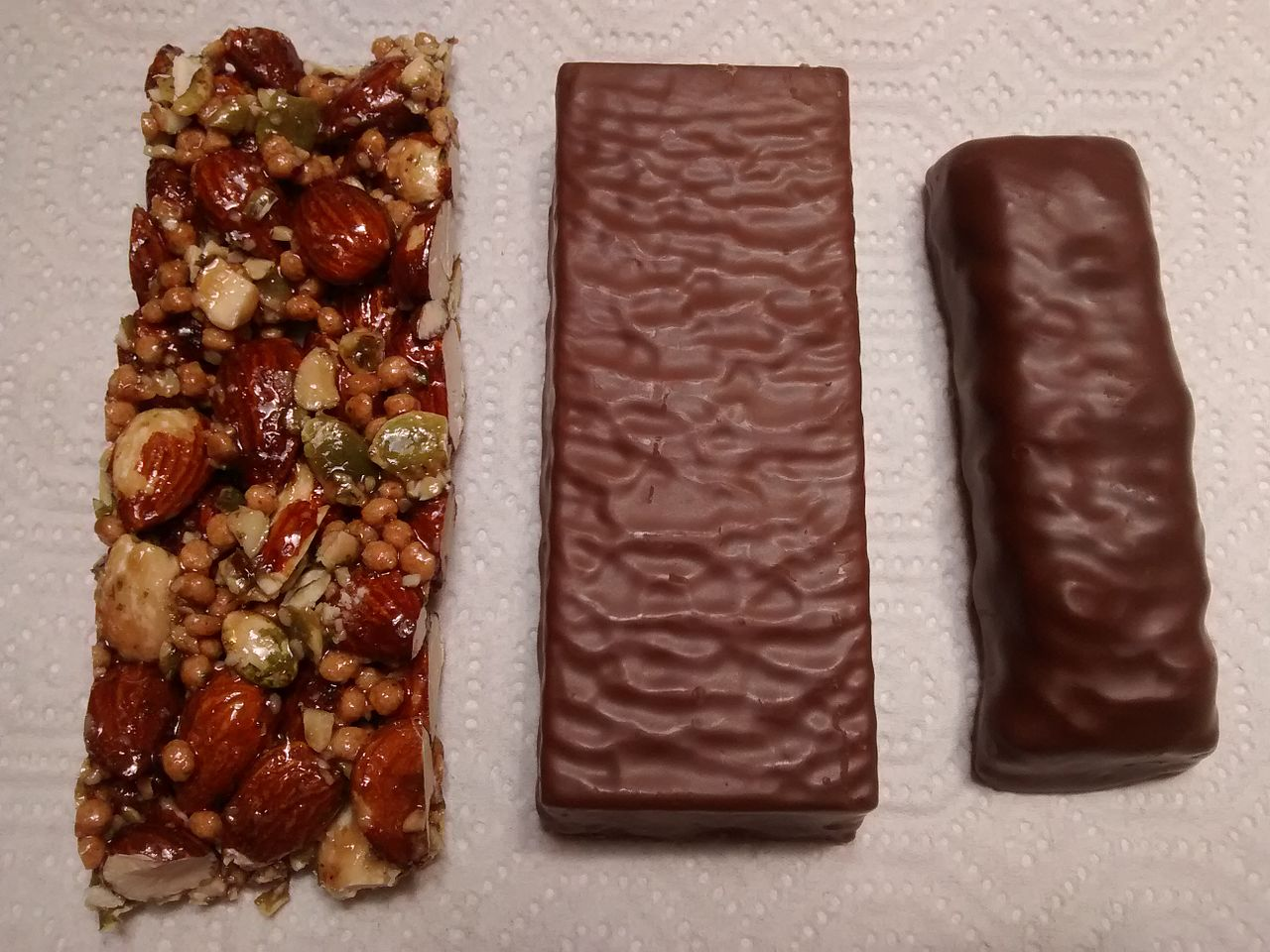 Cliff Bars are another well known and delicious brand with a good amount of protein. I always keep a protein bar in my purse or daypack. If I'm out and about seeing the sites or on a hike, they make a great, easy lunch or pick-me-up snack if I'm feeling low on energy.
I'm a big proponent of drinking lots of water. When you're out and about traveling, it's easy to forget to drink and find yourself dehydrated and lacking energy very quickly, or relying on purchasing sodas or sugary energy drinks along the way. Carrying a collapsible water bottle ensures you always have water with you and gives you a handy storage container you can re-fill in a bathroom or water fountain during the day. Re-using the same container is much more environmentally friendly than buying a bunch of plastic bottles, even if you recycle them, and ends up being much cheaper as well.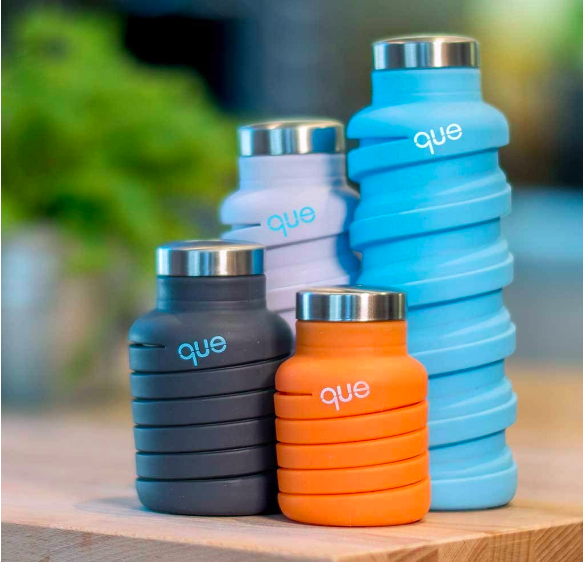 For travel, a collapsible bottle is great. It will fit better into your suitcase or shoulder bag when you are not using it. For flights, you can stick it in your carry-on empty and small, then pull it out after you've passed security and fill it up. Now you have a drink for your trip without shelling out inflated prices at an airport kiosk or on the flight itself.
Some types of collapsible water bottles will also get smaller as you drink from them. This means you can use the space you gain as you drink for items you may purchase throughout the day. From personal experience, I love the Hydaway, the Nomador, and the Hydrapak. To help you chose the best option for you, check out my post on 5 Features to Look For in a Collapsible Water Bottle.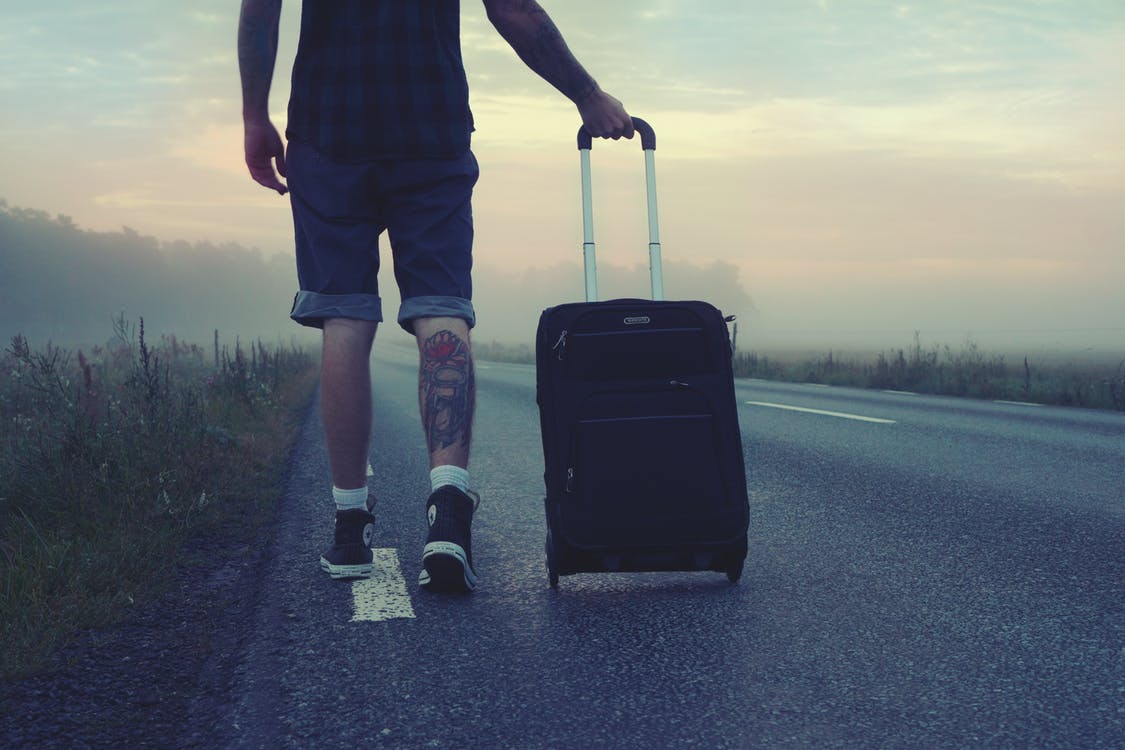 Wherever and whenever I'm hitting the road, these five items are always in my bag. They've certainly come in handy, and occasionally have been real life-savers! They help your budget, your environmental footprint, and the ease of your trip. Every seasoned traveler should consider these or something similar as something they never travel without.
*This post includes one or more affiliate links. I earn a small commission (at no extra cost to you!) if you purchase a product or service through one of these links. Find out more here.*
Related Posts:
Sign up for my newsletter and receive FREE printables via email!
Pin this post for later!