I'm increasingly vigilant about looking for ways to be more sustainable in my life. We need to care for our planet and care for ourselves. An easy way to start is to use more sustainable products.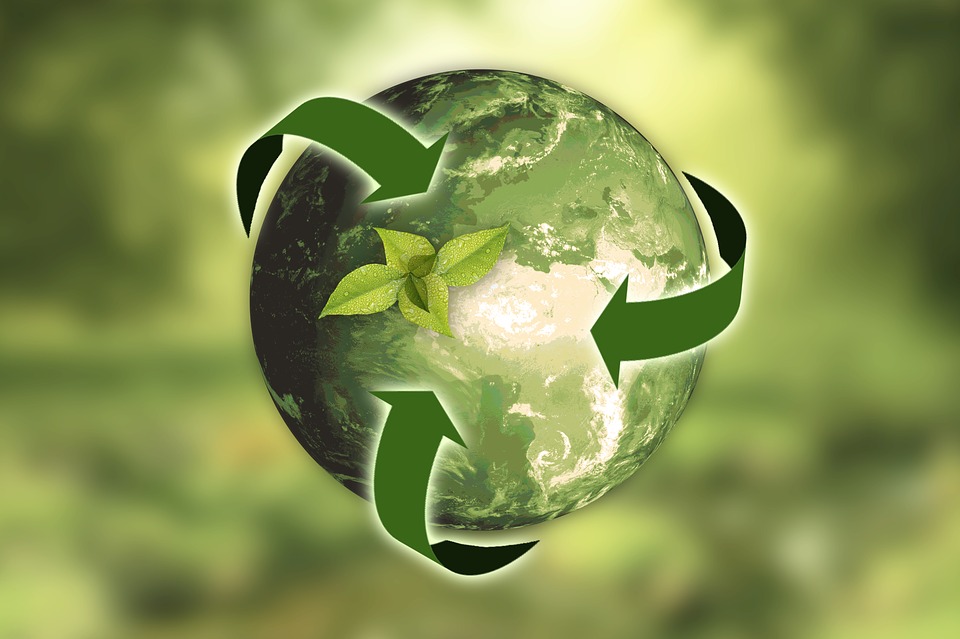 Instead of plastics that take decades to decay in landfills and fill up our oceans, opt for reusable items that are recyclable or biodegradable. Think about not only the product itself in this respect but the packaging, too. Sustainably made materials and natural ingredients are key.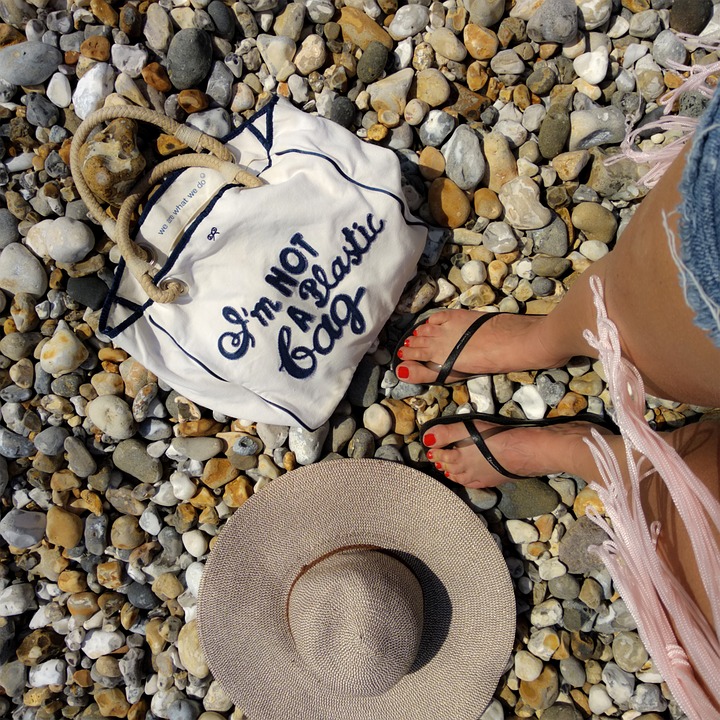 You may think it's more difficult to buy sustainably when it comes to travel gear, but there's a lot of great stuff out there. Much of it is actually useful at home or on the road. Here's my list of some of the best sustainable travel gear to consider for your next adventure.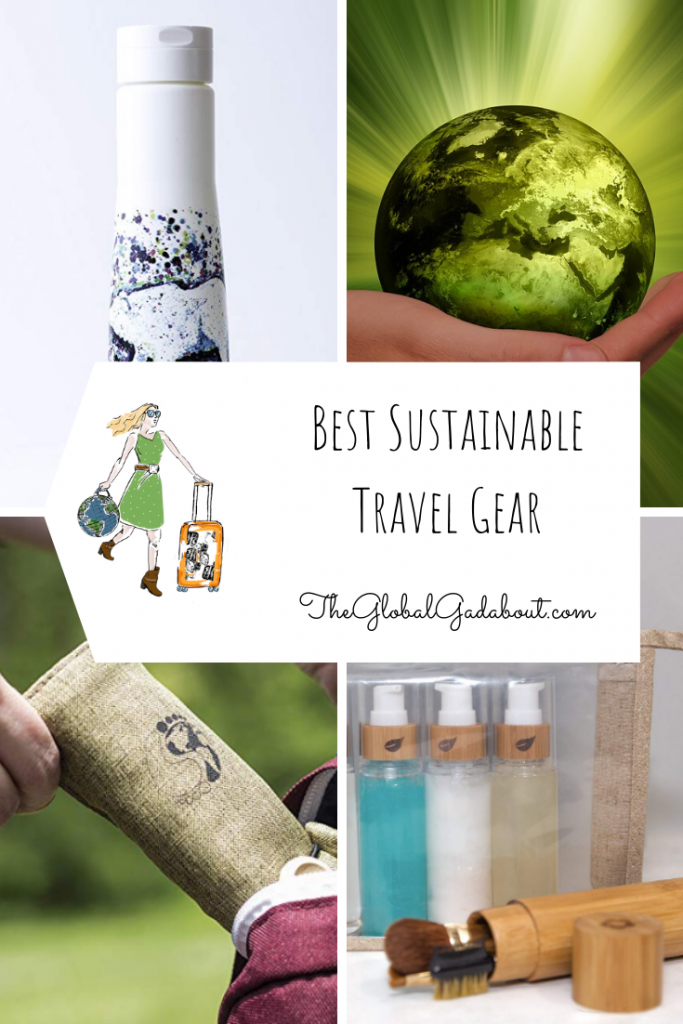 *This post includes one or more affiliate links. I earn a small commission (at no extra cost to you!) if you purchase a product or service through one of these links. Find out more here.*
Any reusable water bottle is better than the waste created by buying new single-use bottles all the time. As a carry-on only traveler, I'm a fan of collapsible ones. For a breakdown of the best features to look for, check out my post on collapsible bottles here.

To go even more sustainable and eco-friendly, opt for a glass and bamboo option or even sugarcane!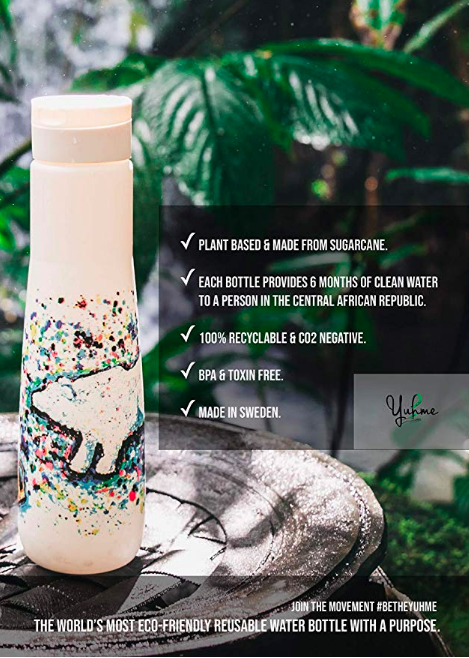 Ditch disposable plastic cutlery for eating on the go. Not just for camping, I always carry my multitool spork keychain as an amazing reusable eating and bottle/can opening aid.
Another great standard-sized sustainable option is a bamboo cutlery set. I love that it not only comes with a fork, spoon, and knife, but also chopsticks and a straw!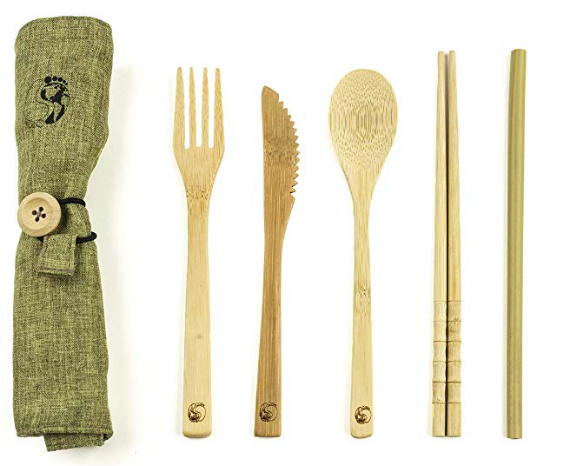 Travel-sized items are an important consideration, especially if you are flying carry-on only. But instead of getting pre-packaged, single-use travel toiletries, a more sustainable option is to get reusable travel-sized bottles and fill them with your favorite green products.
This kit comes with an eco-friendly toiletry bag that's TSA approved.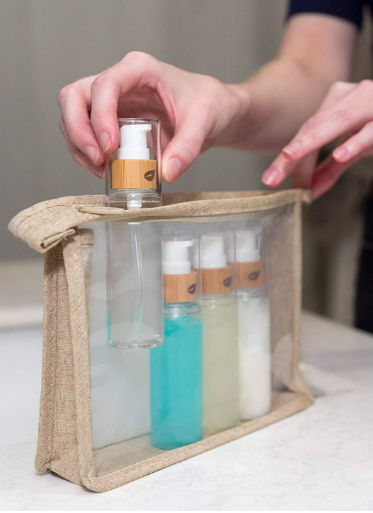 Bar toiletries are great for avoiding liquids to meet carry-on requirements. Plus, there are some great eco-friendly, biodegradable options that avoid plastic packaging. I love Dr. Bronner's as an all-around soap/body wash, shaving cream, laundry detergent, etc.
You can also use Dr. Bronner's as a shampoo, but I've had better luck with specific shampoo bars like Ethique.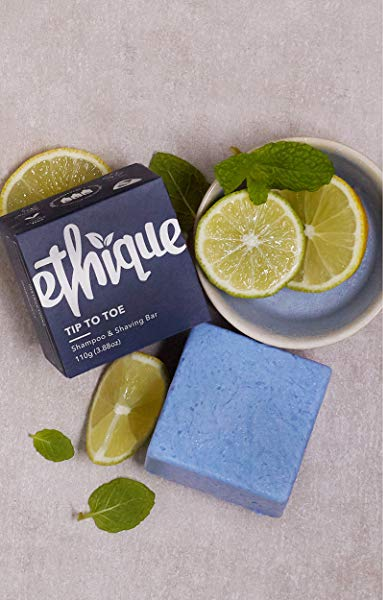 The harsh chemicals that "protect" our skin from UV rays can actually be very harmful to our bodies and to reefs and water life. Care for yourself and aquatic ecosystems by opting for natural, "reef-safe" sunscreens.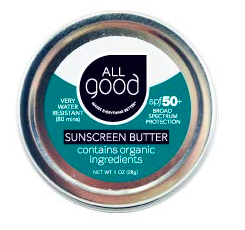 Bamboo Toothbrush

Bamboo is a great sustainable resource, so you're going to see a lot of it on this list. First, switch out your plastic toothbrush for the pretty wooden handle of a bamboo one. You can even get a nice bamboo travel case to go with it.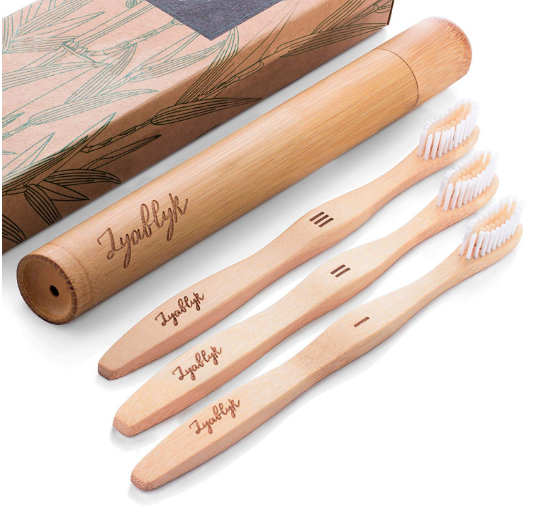 Another plastic item we can switch to bamboo to be more eco-friendly is a hairbrush. Get a larger one for every day and a mini for travel!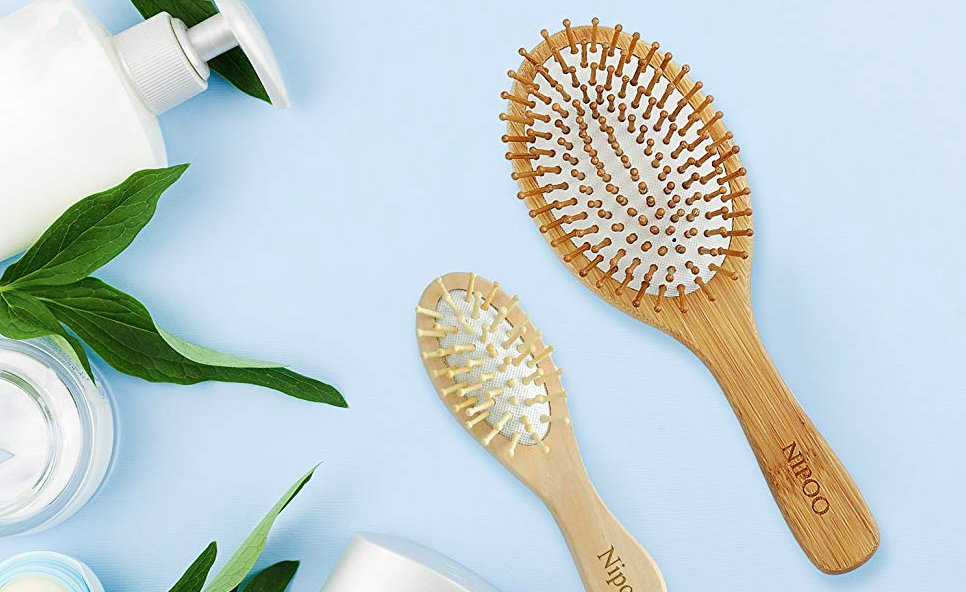 Ladies, a reusable menstrual cup not only cuts out all the waste associated with pads and tampons, but it's also a ton easier to travel with!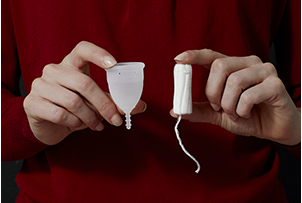 I have a collapsible one that takes up next to no space in my bag and I can wear it for 12 hours, so no problem being out sightseeing all day.

Bamboo is not only great as wood, but it can also be made into a surprisingly soft fabric. Besides being sustainable and soft, bamboo fabric is also odor resistant. Perfect for travel clothes you might have to wear for longer than normal. This bamboo polo shirt also has some cool hidden pockets.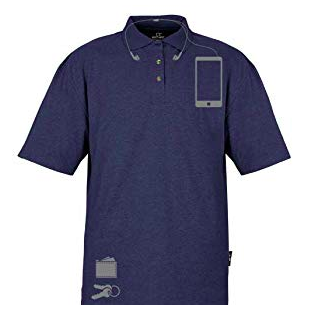 A solar power bank harnesses the renewable energy of the sun to charge your phone. I like to hang it on the outside of my bag as I'm out and about to let it recharge naturally so it's ready to top up my electronics overnight or whenever I need.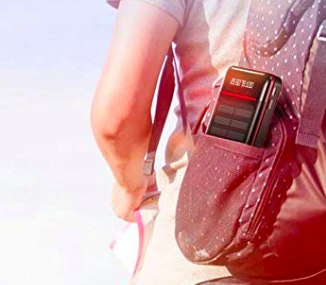 I always like to use reusable shopping bags over the plastic ones you get in stores. And I like to take one or two with me when I travel. You never know when an extra bag can come in very handy, whether you get food, souvenirs, or anything else. Canvas and cotton are great fabrics or try one made from recycled materials. Whichever way you go, I recommend something that packs up small.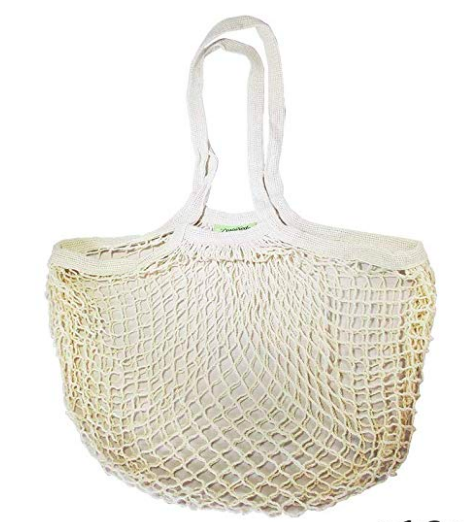 Along the same vein, ziplock bags (whatever brand) are something I always travel with. They come in so handy! You can read all about that in my post on the topic here. For an eco-friendly alternative, try a more heavy-duty option that is designed to be reusable and is biodegradable!


Related Posts:
Want more from The Global Gadabout? Sign up for the newsletter and get access to exclusive printable freebies!

Pin this post for later!