The abundance of budget airlines these days makes long-haul travel a lot easier and more affordable. I've flown internationally for as little as $16! That is about as good as you can get, price-wise. Of course, there were strict limitations that went along with that basic price ticket. There was no free snack or drink on the flight. There was no check-in counter at the airport so I had to find a way to print my boarding pass while on the road. And, most inconvenient of all, the airline only allowed one small purse or laptop bag and one free carry-on bag up to 10kg/22lbs. Checking a bag would cost about four times the price of the ticket itself. I wasn't about to do that! So how did I manage to avoid baggage fees? Here are five tips for maximizing cheap flights by avoiding baggage fees.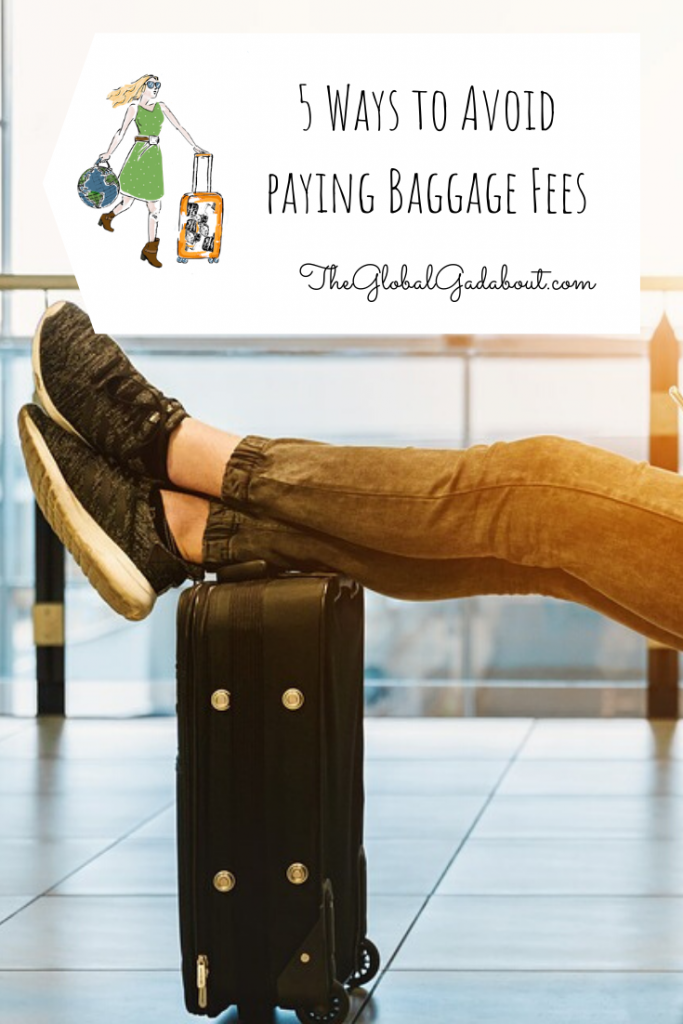 *This post includes one or more affiliate links. I earn a small commission (at no extra cost to you!) if you purchase a product or service through one of these links. Find out more here.*
1. Pack light to begin with.
I always travel with minimal luggage. I don't take a ton of different outfit or shoe options. All of my toiletries fit within the TSA requirements of 3oz/100ml bottles fitting into a quart-size clear plastic bag. Being a writer, I do bring a laptop, but typical travelers can easily get away with just a phone or a small tablet. Put some ebooks and/or audiobooks on one of those to avoid a heavy physical book or extra e-reader device (click here for a free audiobook!). Think about the weight of your actual suitcase as well and try to pick a light one. A heavy bag cuts down significantly on how much you can put into it!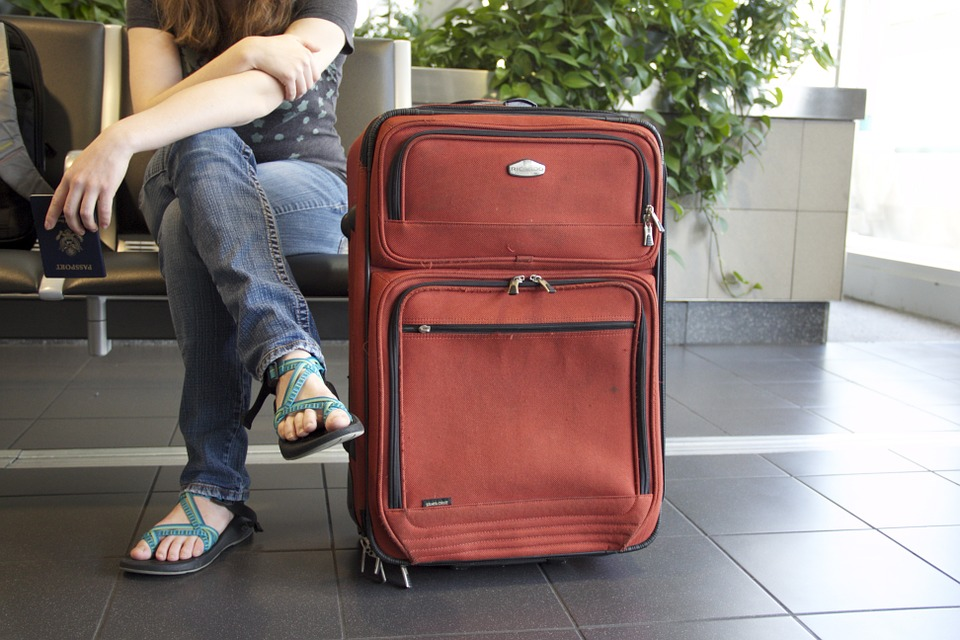 Sign up for my newsletter to receive my Ultimate 3-Season Carry-On Bag Packing List, a free printable checklist with additional packing tips.

2. Wear heavy clothes on your flight.
If there are weight restrictions for carry-on luggage, an easy way to make sure your bag is as light as possible is to remove the heaviest items from it. Airports and planes are usually quite cool with air conditioning, so why not wear your thick jeans, boots, and sweater even in warm weather? If you have multiple pairs of shoes with you, wear the largest and heaviest ones and pack the lighter pair(s). You can save several pounds/kilograms instantly with this trick.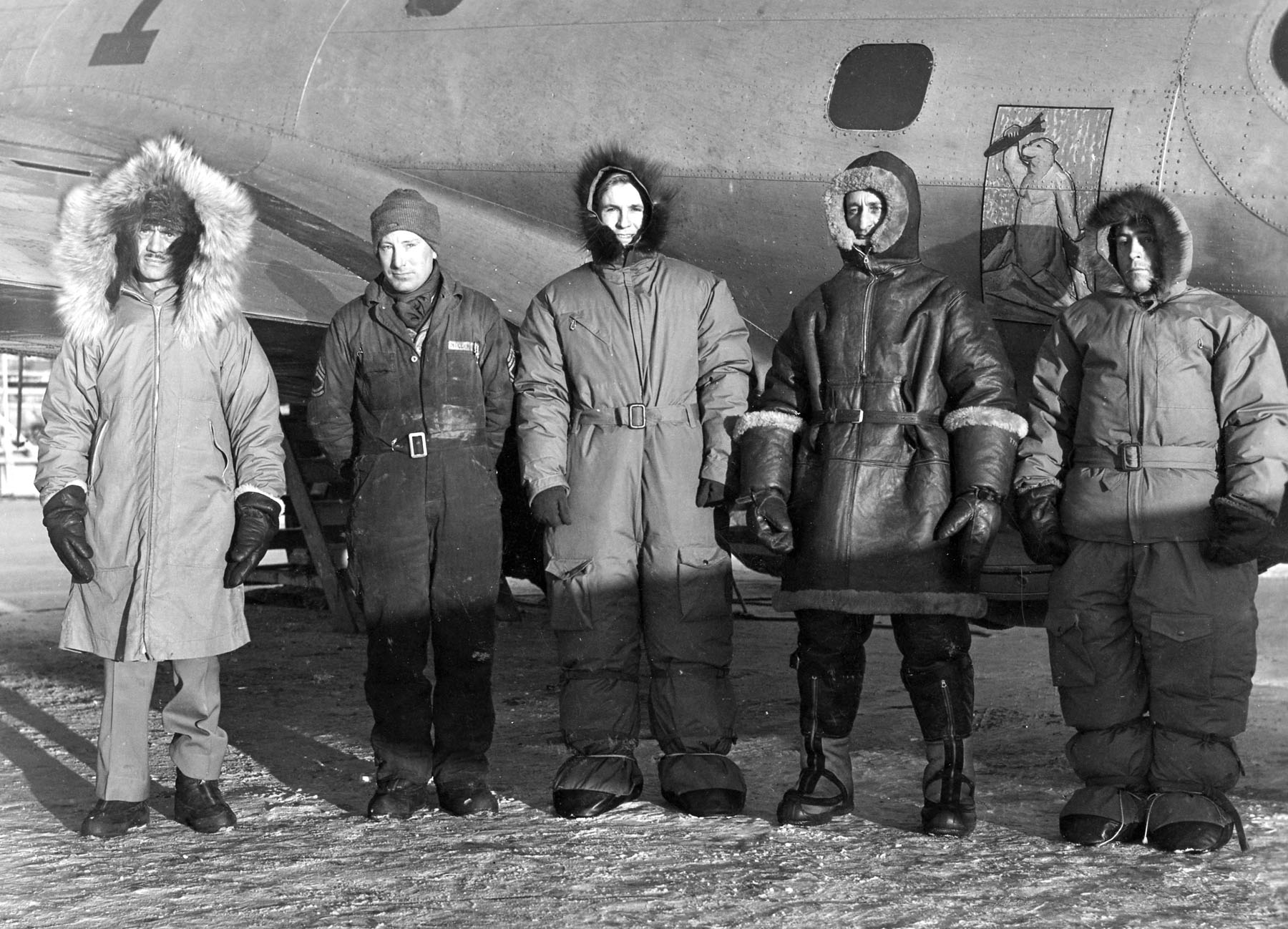 3. Dress in layers.
Beyond wearing your heaviest clothes, try wearing more clothes than you actually need to. Will your leggings or tights fit under your jeans? Don't just wear a t-shirt and a sweater, wear a tank top, two t-shirts, a long sleeve shirt, your sweater, and your jacket. The airline can't fault you for keeping warm! Think you'll be way too hot in all that clothing? That's entirely probable. But here's my trick: you don't have to wear them very long!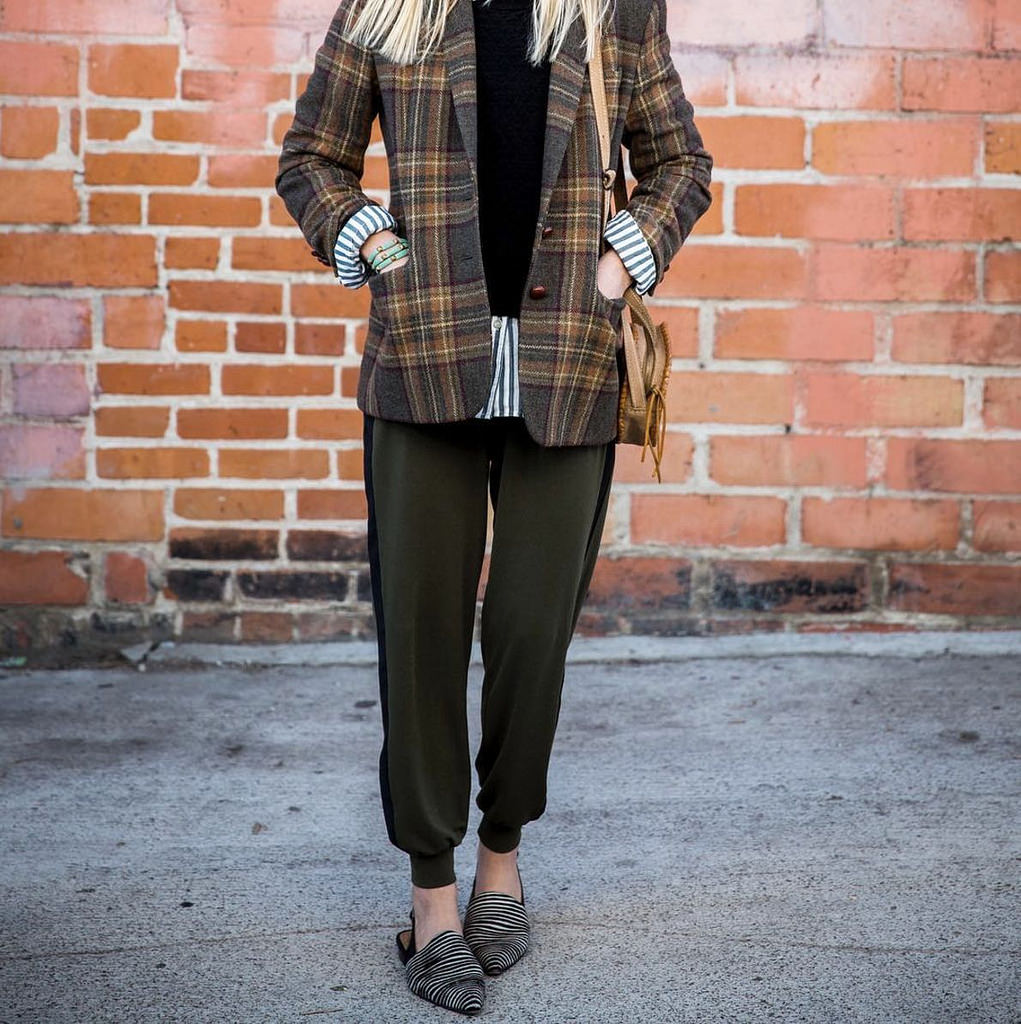 Your bag might be weighed when you check in and go through security, but after that, there are no further checkpoints. Once you've passed through security, find a bathroom and remove some of the lighter layers you have on underneath. Repack these and suddenly you've managed to get a heavier bag past the airline without paying for it. Layering is also one of several tips I give in my post on Packing for 6 Months in a Carry-On Suitcase.
4. Weight distribution is key.
Figure out which of the items you travel with are the heaviest. Even if you normally would carry all of those items in your main suitcase, for the flight pack any that will fit in your purse or laptop bag. Your "small personal item" bag is hardly ever weighed at the airport. Taking heavy items out of your main carry-on suitcase makes it easier for it to fit within strict weight parameters. On the flight I took with a 10kg/22lbs weight restriction, my shoulder bag purse actually weighed nearly as much as my carry-on suitcase, but no one ever checked it!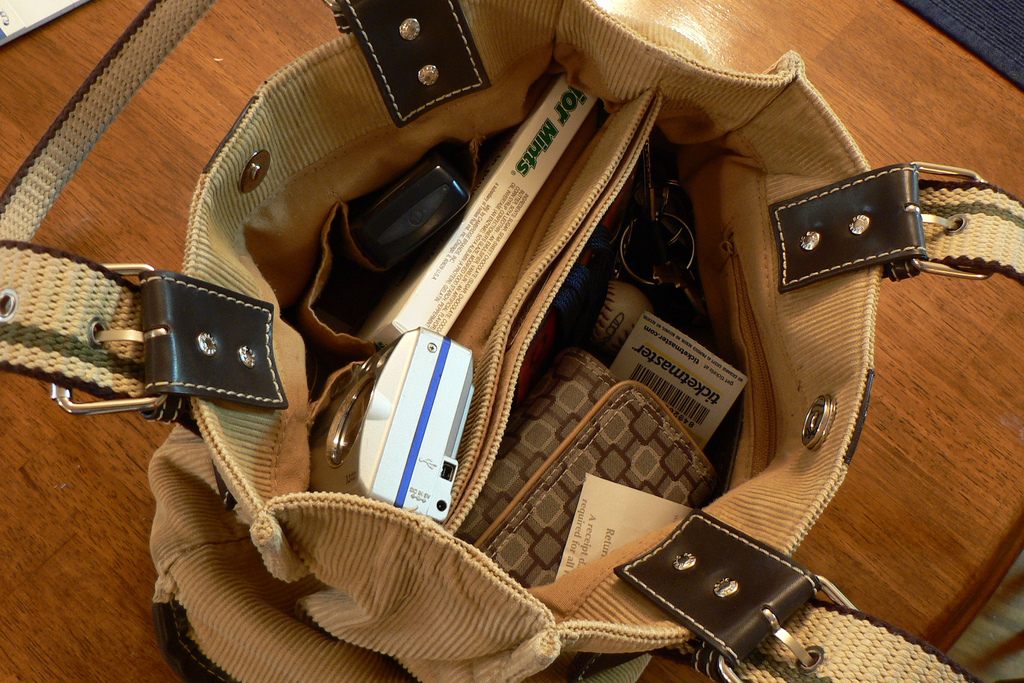 5. Pack in your pockets.
Lots of clothing, especially jackets, have fairly large pockets. Make use of this extra out-of-bag space! This is another great place to carry your smaller heavy items. I've loaded my pockets with coins, keys, an external hard drive, power bank, tablet, camera, vitamins, and my bag of liquid toiletries, to name a few!
It's easier to use pockets in a jacket, which you have to remove to go through security anyway. Otherwise, it can be a pain to empty everything out of the clothes you are wearing to go through the metal detector. But even if you have to do that, real budget-conscious travelers like me find it a price worth paying to avoid paying the high price of a checked bag.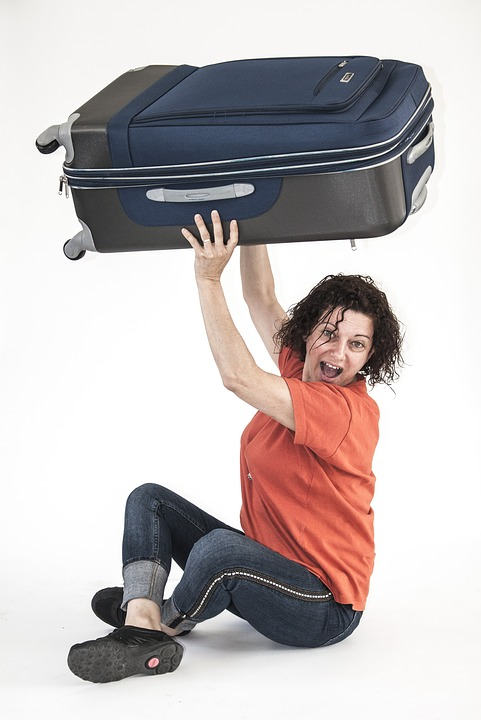 Using these five tips, I brought the weight of my carry-on bag down from around 20kg/44lbs to the required 10kg/22lbs for that budget flight. It can be done! Next time your bag is overweight, try one or two or all five of these tricks and see how much lighter your bag can be.
Related Posts:
Want more from The Global Gadabout? Sign up for the newsletter and like the Facebook page!
Pin this post for later!