For armchair travelers, videos are a great way to "experience" and learn about another place without actually going there. YouTube is an excellent resource for that! Check out my previous post for plenty of other options for Virtual Vacations. I wanted to build on that in this companion post, highlighting some of the best travel (and travel-related) videos on YouTube.

"Armchair Traveler": someone who finds out what a place or location is like by watching travel programs on television, looking at internet websites about travel or reading books about travel.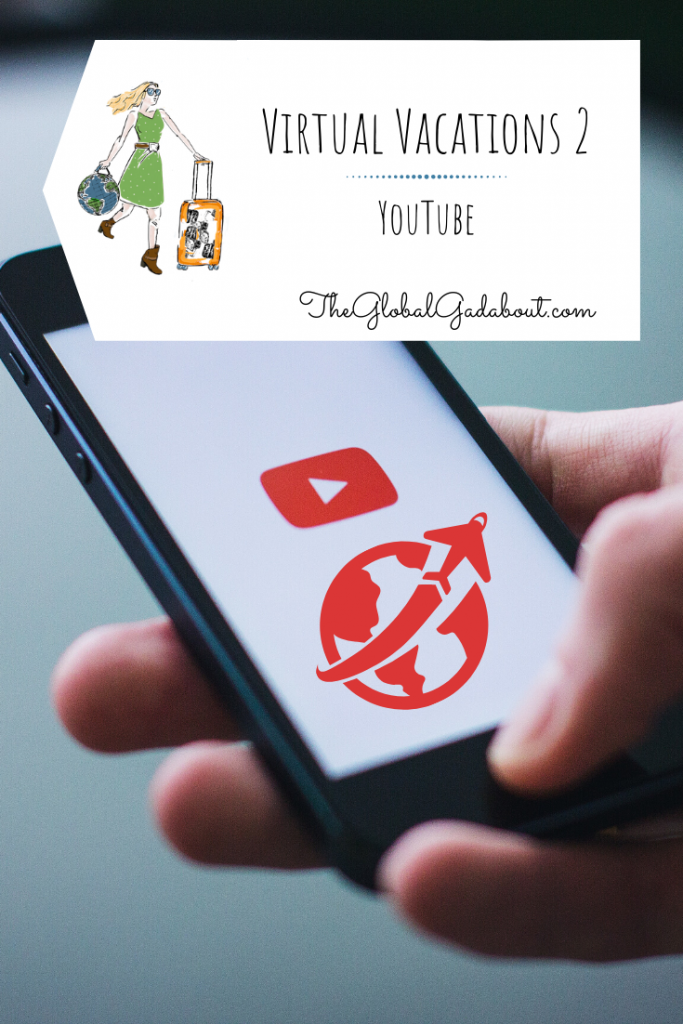 *This post includes one or more affiliate links. I earn a small commission (at no extra cost to you!) if you purchase a product or service through one of these links. Find out more here.*
VR 360° Videos

The closest thing to actually being there, 306° VR videos let you immerse yourself somewhere. If you have a VR headset, you can block out the real world and "look around" your virtual destination. Even without a headset, you can still enjoy these videos and "look around" 360°.
Here are some great examples:

Travel Vlogs

These YouTube channels follow the owner(s) as they travel the world. Some have a specific theme or goal, while others are a bit more random. They all have fun personalities and interesting adventures.
Live vicariously through these travelers' video diaries:

Scenic Videos

Along with my series of travel tips and travel gear YouTube videos, I've started making a few experiential, scenic videos, too. There are lots of incredible "cinematic" travel-related videos on YouTube. These kinds of videos show you the most beautiful or interesting parts of a destination or experience without any commentary. There is no traveler perspective, like a vlog, maybe just some mood music, background noise, or sound effects. You view the images and use them to inform your own imagination.
Here are my scenic videos.

And these are pretty cool, too!

Official Travel Channels

These are usually big names in travel. I'm talking official city/town/country videos, travel magazines, guidebooks, and popular attractions. These are videos put out by the attraction, destination, or business rather than random travelers showing you their experience. In this way, they can be very curated and specific but it also means better access, better camera angles, and (sometimes) higher quality productions.
Check out some official channels like these:

Related Posts
Want more from The Global Gadabout? Sign up for the newsletter and get access to exclusive printable freebies!
Pin this post for later!