The United States is a big, beautiful country. There are so many amazingly scenic natural wonders. I've traveled all over the country (checked off my 48th state this week!) and am always on the lookout for stunning views. There are so many, it was very difficult to wheedle my list down to my top five. I'm partial to mountains, so my choices might favor high places but I hope you'll agree these are 5 of the best views in the USA!.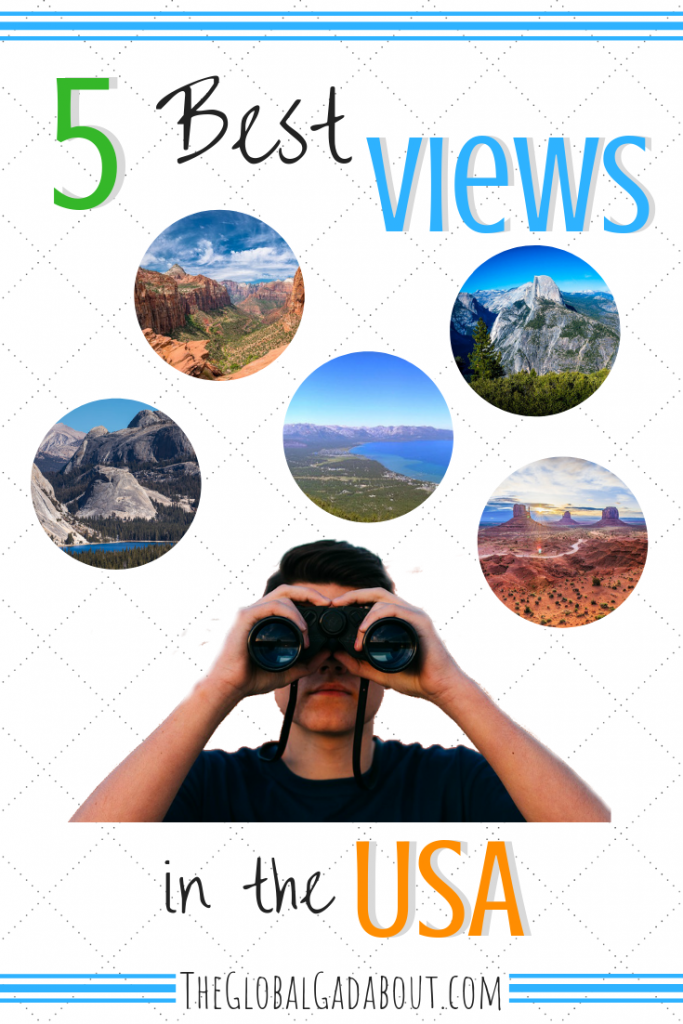 *This post includes one or more affiliate links. I earn a small commission (at no extra cost to you!) if you purchase a product or service through one of these links. Find out more here.*
This is my number one favorite view in the country! I could sit up there and just stare out over Yosemite Valley all day for a week. From Glacier Point, you have an amazing panoramic view of the High Sierras framing the iconic Half Dome, plus top park sites such as Yosemite Falls, Vernal Falls, Nevada Falls, Mirror Lake, and the Royal Arches. You can hike up to Glacier Point on the Four Mile or Panorama trails. Or drive roughly an hour up from the Valley.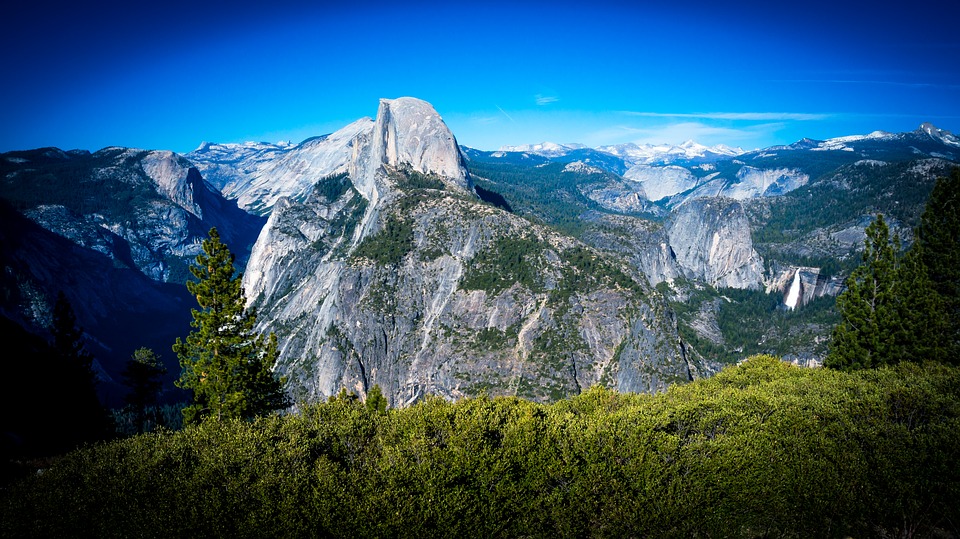 Almost any view in Monument Valley is incredible. This iconic American park has been featured in many movies and TV shows. If you're headed there, I recommend taking the tour that allows you to sleep out under the stars with Navajo guides – a once in a lifetime experience!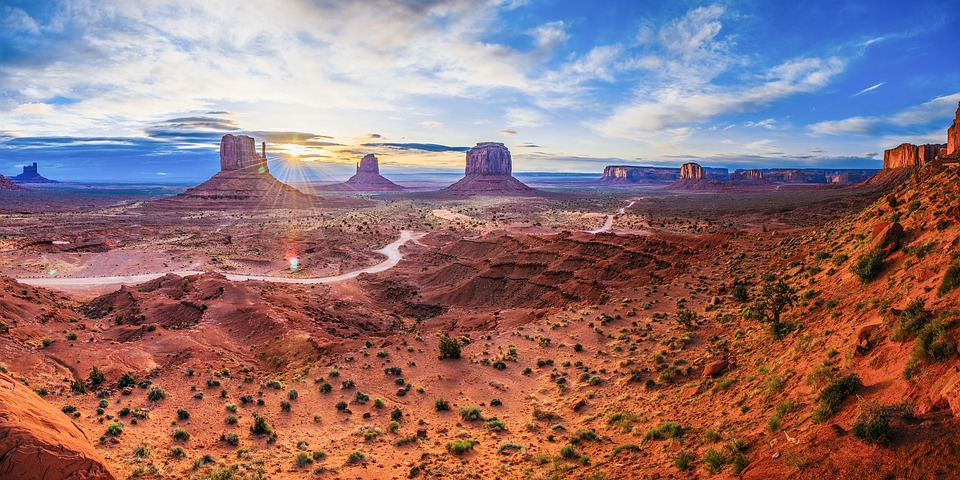 My favorite view, however, is actually from very near the visitor center. There's an observation platform at the center that has a nice lookout but if you walk along the canyon rim path just a short 5 or 10 minutes, there are some even better vistas of the Mitten Buttes.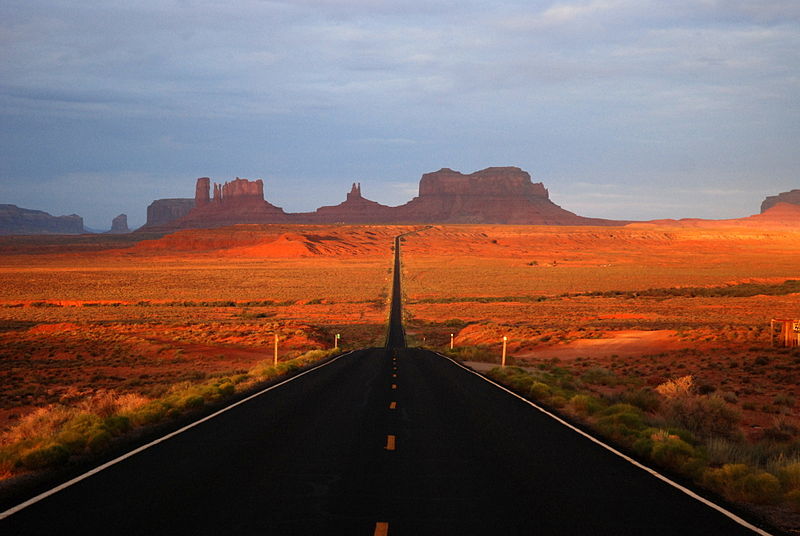 TOP TIP: If you drive into the park from Highway 163, you'll get the iconic view of the long, straight road with the outline of Monument Valley in the distance. For movie buffs, right near mile marker 13 is where Forrest Gump decided to stop running across the country.

Speaking of scenic highways, Highway 9 into Zion National Park is one of the most amazing drives in the country. Basically anywhere you stop along this winding, switchback, cliff-edge road will be an incredible photo stop. My favorite, however, is just after you exit the tunnel. Coming back out into the light and getting the sweeping view of Zion packs a punch. It takes my breath away every time!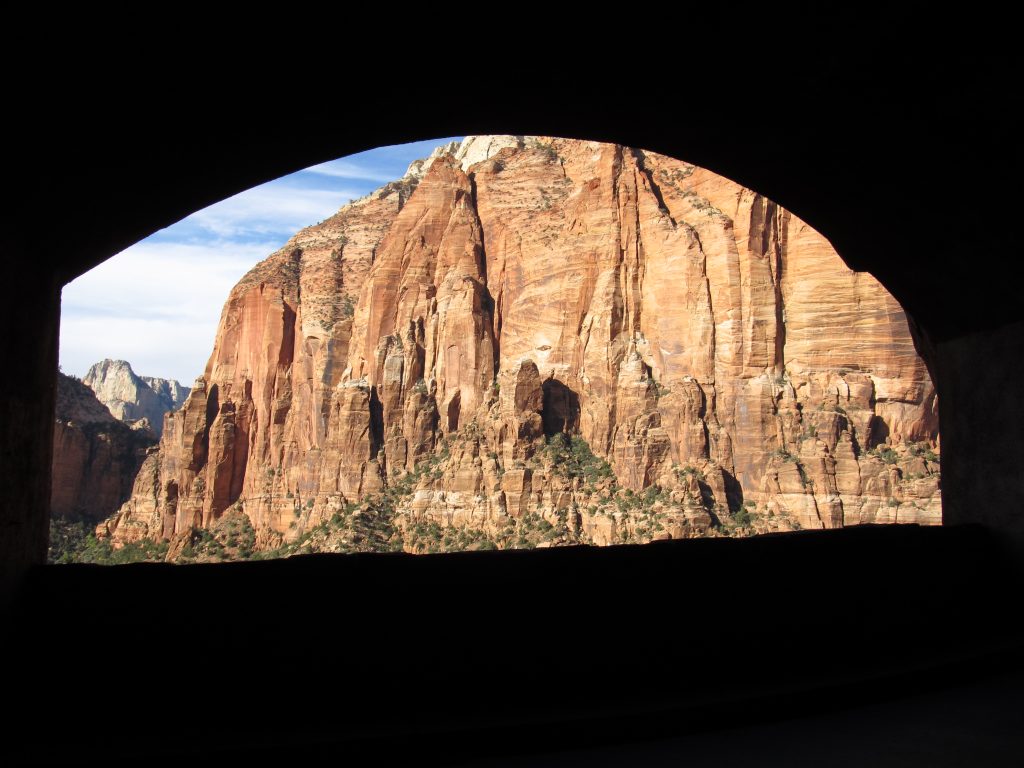 The view of Lake Tahoe from the gondola at Heavenly Ski Resort is epic. Get a ski ticket for some exercise in winter or buy just the gondola ride any time of the year. Stop at the observation platform halfway up for a fantastic lookout over the whole lake and the surrounding mountains. Then from the top of the gondola, take additional chair lifts for the highest vistas for no extra charge. There are hiking trails up there, too.


Or if you're an adventure junky, splurge for the package that includes a small roller coaster, zip lines, a ropes course, and a rock wall. These are weather dependent activities, however, and may not be available all the time.

Ok, I know I already put a Yosemite view on this list but it's my favorite national park in the country! And Tenaya Lake is technically on the Tioga Pass road out of the park. It's well worth the drive. There's a small parking lot viewpoint just above Tenaya that allows you to look down on the lake nestled in its small valley in the Sierras. Just gorgeous!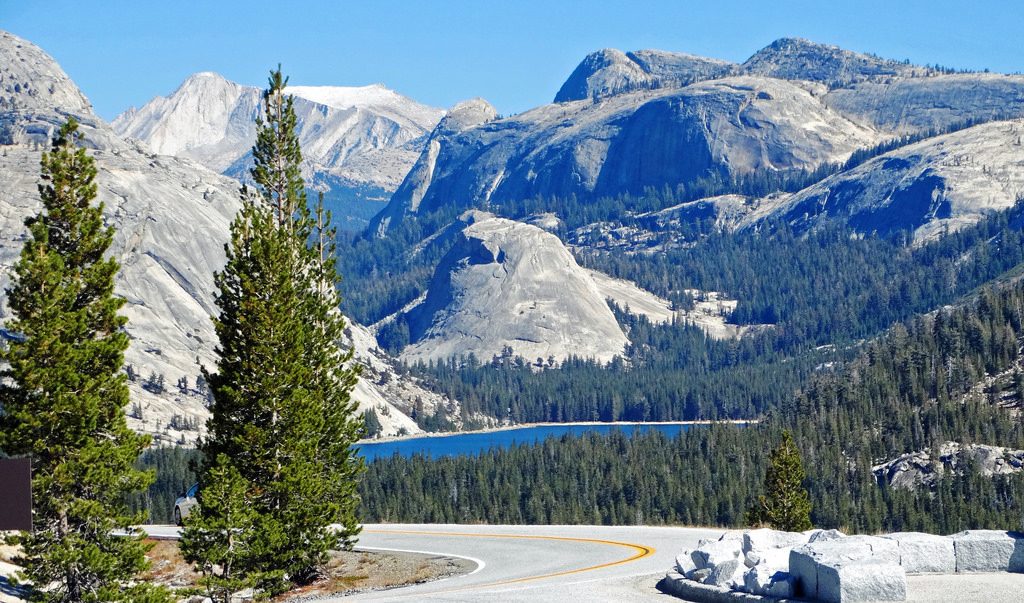 Honorable Mentions
These spots nearly made the list 🙂

Na Pali State Park, Kauai, Hawaii
Glacier National Park, Montana
Related Posts:
Want more from The Global Gadabout? Sign up for the newsletter and get access to exclusive printable freebies!
Pin this post for later!