There are some pretty big statues out there. Some of the more famous ones include The Statue of Liberty, Christ the Redeemer, and the Great Sphinx of Giza. These guys don't even break the top 40 largest statues in the world, however! So what are the biggest man-made, artistic monuments? We're talking just the statue itself here. If it stands on a base of some kind, that doesn't count. You might notice a trend or two in the top 5. They're all located in Asia and 4 out of the 5 are Buddhas or Bodhisattvas. Marvel at the amazing hights and creativity these statues reach. May it inspire you to go visit them in person 🙂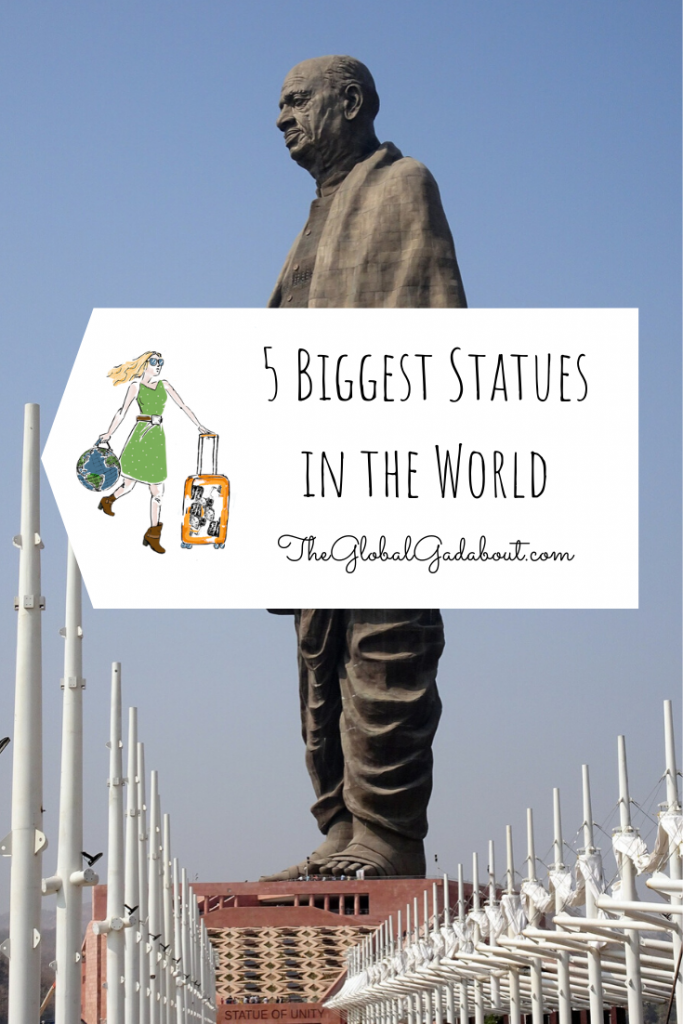 1. Statue of Unity, India
182 m / 597 ft

Designed by Ram V. Satar, this is a statue of Indian statesman Sardar Vallabhbhai Patel. Patel was a top activist who worked with Mahatma Gandhi during India's peaceful independence movement. With independence achieved, he became the first Deputy Prime Minister and Home Minister of independent India. The statue lies on the river in the state of Gujarat. It took five years to erect and was completed in 2018.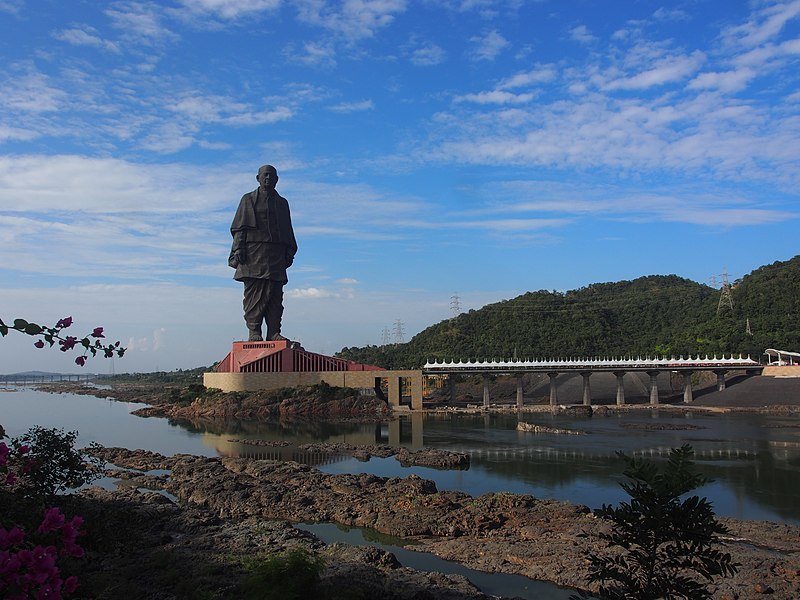 2. Spring Temple Buddha, China
128 m / 420 ft

Located in Lushan County, Henan, the Spring Temple is named for a nearby spring. The giant statue of Vairocana Buddha took 11 years to build and was completed in 2008. It reigned as the tallest statue in the world for 10 years until the Statue of Unity was completed in 2018. The Buddha is standing on a lotus-shaped pedestal, which is actually a monastery.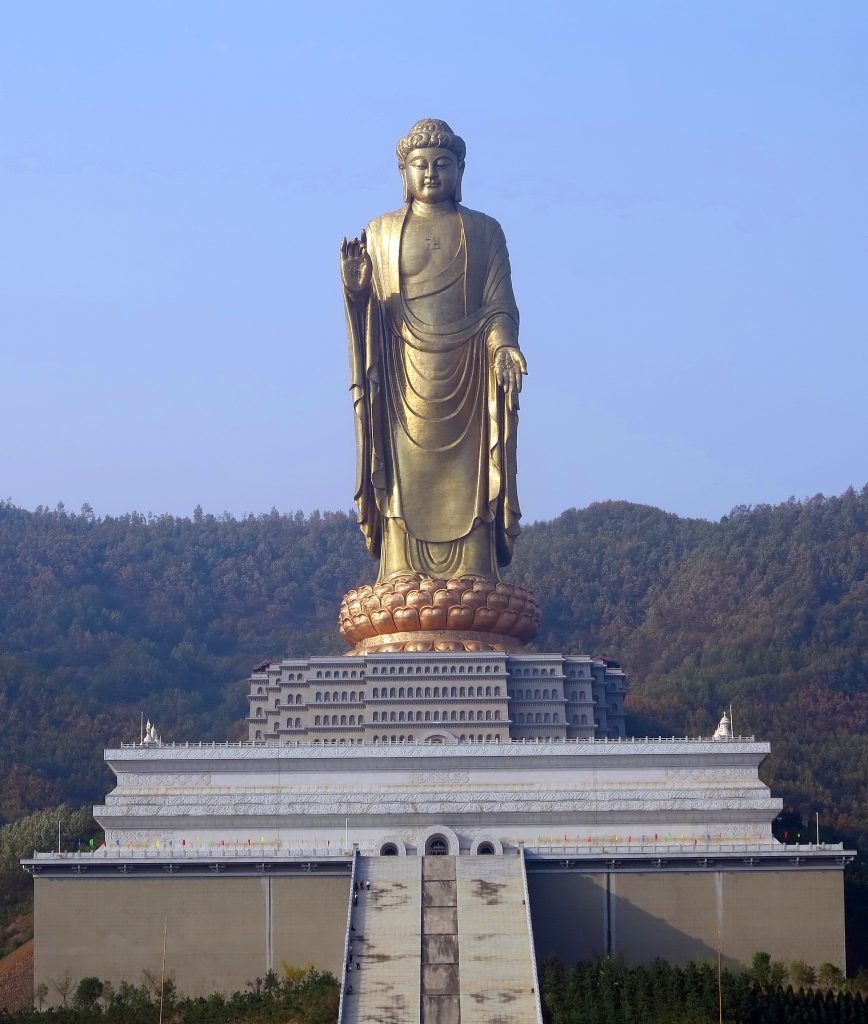 3. Laykyun Sekkya, Myanmar
115.8 m / 380 ft

Depicting Guatama Buddha this statue stands tall near Monywa. A second, sleeping Buddha of similar size reclines at its feet. It was completed in 2008 after 12 years of construction.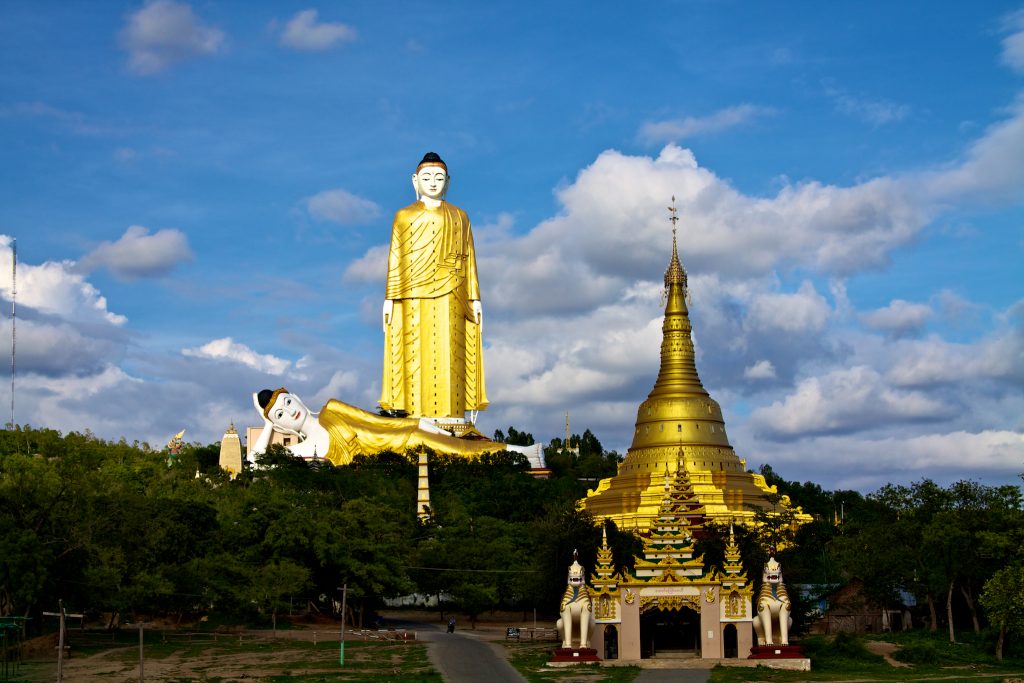 4. Ushiku Daibutsu, Japan
100 m / 330 ft

This bronze statue of Amitabha Buddha is located in Ushiku. It is one of two statues on this list that visitors can go up in. An elevator takes you up to an observation floor at 85 m / 279 ft. Two other accessible floors are full of smaller, gold Buddha statues and scriptural studies. It was completed in 1993.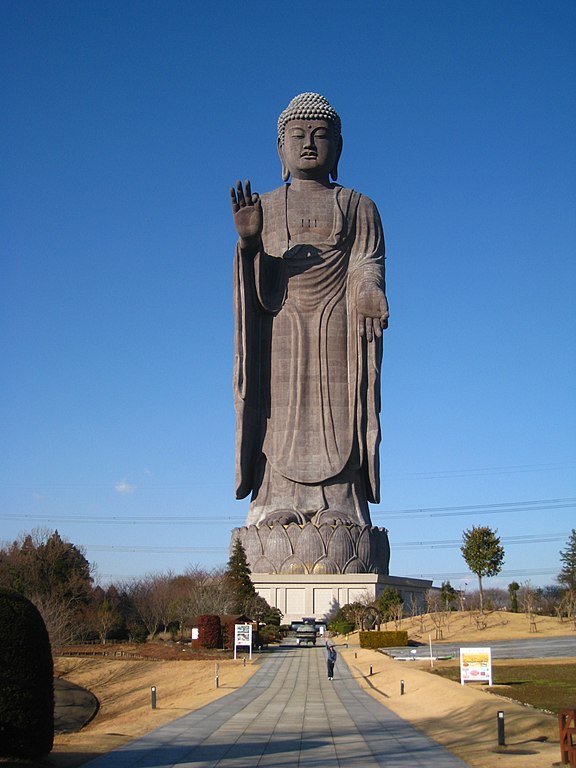 5. Sendai Daikannon, Japan
100 m / 330 ft

At the time of its completion in 1991, this statue was the tallest in the world. Currently at number five, it stands tall in Sendai and depicts the Bodhisattva Kannon. Kannon holds a wishing gem in her hand, making her a wish-fulfilling or Nyoirin Kannon. This is the other statue on this list that you can go into. You can take an elevator up 12 levels and then walk down a ramp admiring the Buddha statues displayed at each level.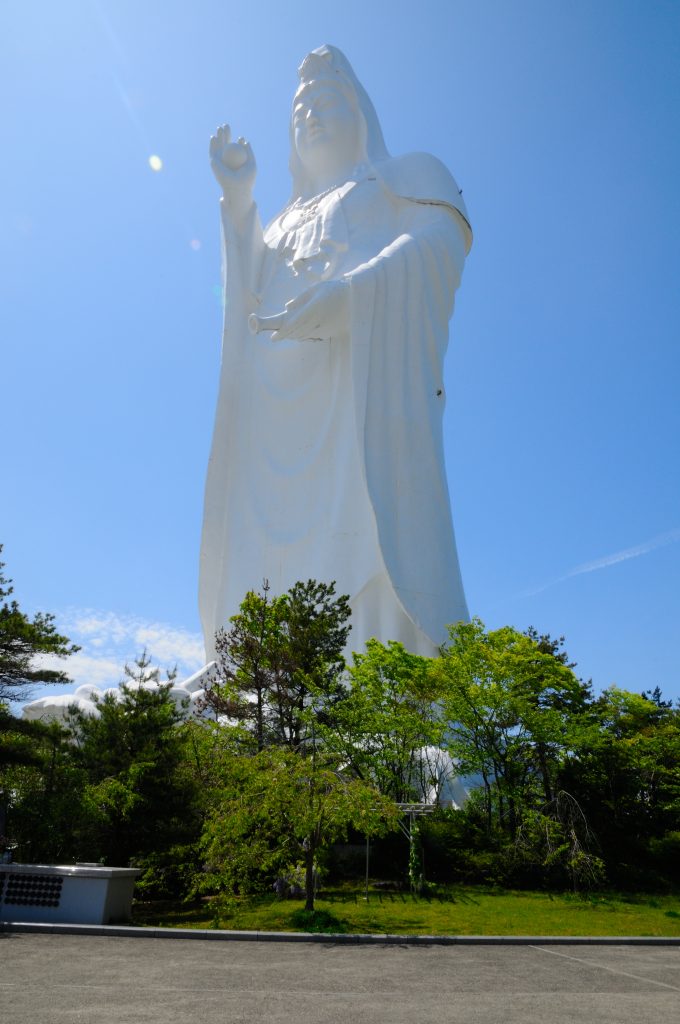 Related Posts
Want more from The Global Gadabout? Sign up for the newsletter and get access to exclusive printable freebies!
Pin this post for later!