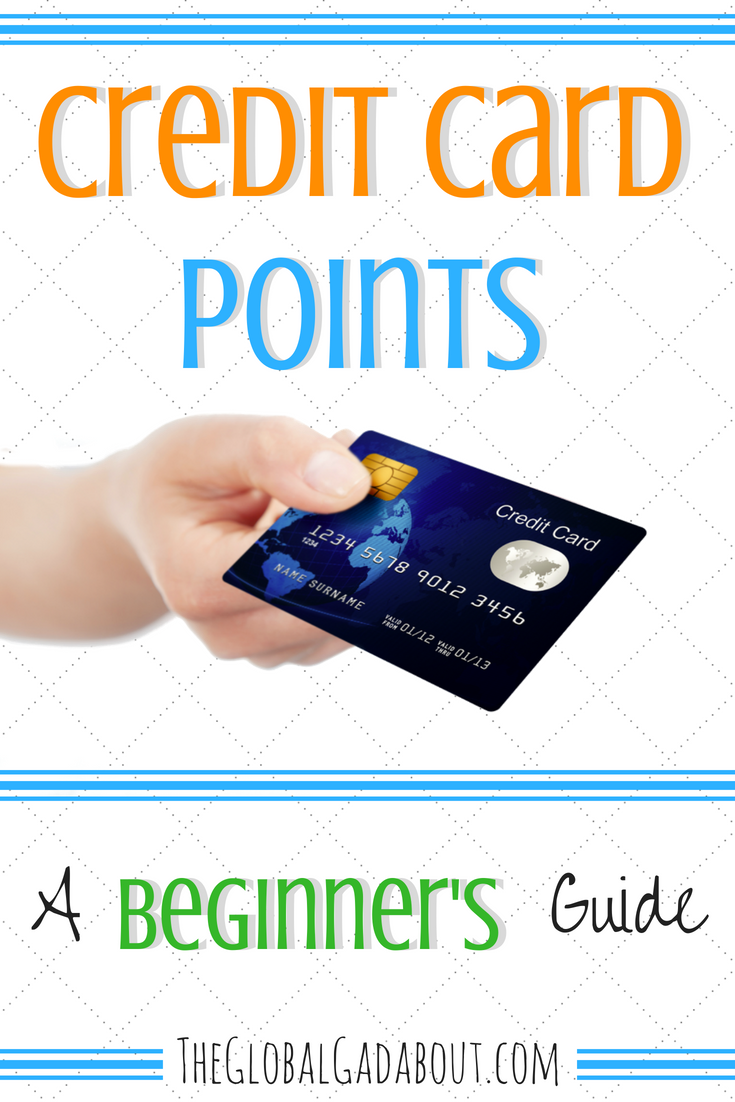 One of the best and easiest ways I score free (really, free!) travel is through credit card points. I'm sure you've all seen the advertisements credit card companies put out there: 50,000 Bonus Points!!! No Annual Fee* Many people are enticed by these amazing offers but do not have the knowledge, financial prowess, or willpower to avoid credit card traps like high-interest rates and fine print qualifications on bonus points and annual fees (did you see that asterisk I put there?).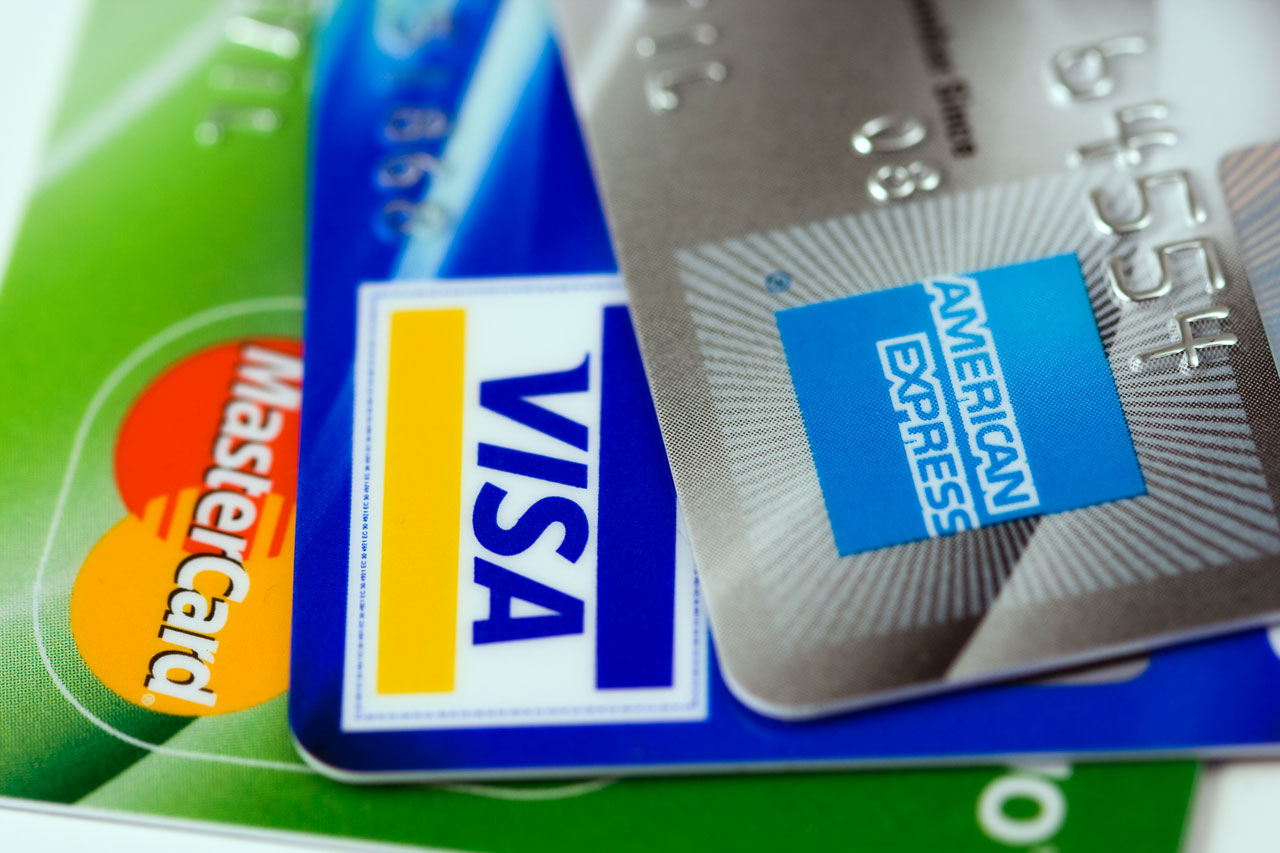 If you know what you are doing and are careful with how you use them, credit card points are literally free money. They are a big part of how I manage to travel cheaper than live a "normal" life. I've put together some basic guidelines for typical credit card points information, how they work, and what to look for when choosing a card.
A Typical Credit Card Point Deal
Most travel rewards credit cards offer new customers a substantial lump sum of points (usually worth between $100 and $500 in travel redemption). Yay, free money! Of course, there is usually a caveat along the lines of, "when you spend over $4000 in the first 90 days". Most credit cards also have an annual fee, though quite a few of them waive this fee for the first year. The interest rate they offer is something to keep in mind, though if you take my advice and never let a balance stand, this won't be an issue, whatever it is.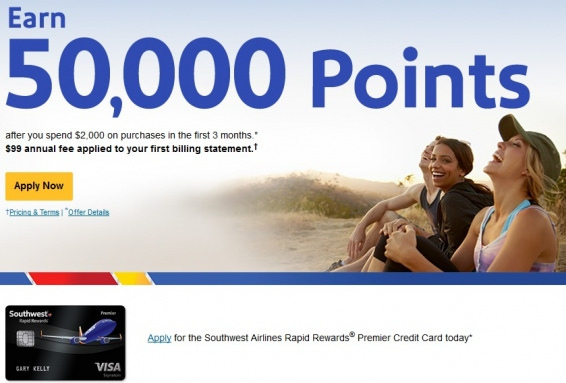 Most cards offer between one and two points for every dollar you spend, though some will give you more points for certain purchases, such as gas or groceries. Typically, 100 points translate to $1 in free travel money. I also like to consider how you can redeem your points. This could be something as simple as statement redemption, where qualifying charges are basically wiped from your bill, or you can redeem your points in the form of gift cards, or even a check in the mail. There are very specific travel rewards credit cards as well, where you can only exchange points for airline tickets, say, or hotel rooms in a certain chain.
Considerations When Choosing a Card
So, with all of these options to consider and things to keep in mind, how do you know which rewards credit card is right for you? I'll let you in on my preferences as well as show you some things you might want to look for if your preferences differ from mine.
Bonus Points Offer
I always try to get the most bonus points possible. Given a choice between one card offering 50,000 bonus points for new customers and one offering 20,000 bonus points, why would anyone choose the later? Well, you have to look at the fine print. In order to receive those 50,000 bonus points, you may have to spend $5000 in the first three months. As a frugal budget traveler, that may be a hard goal to achieve. I know it would be for me!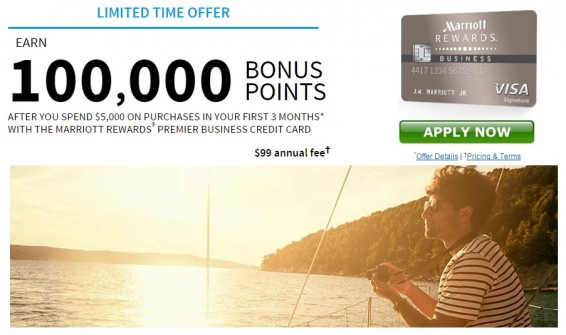 If I know I won't be spending much in the next little while, I would go for the card with 20,000 bonus points, as it might only require me to spend $2000 in the first 90 days – a more doable figure. There are, of course, ways to "spend" larger amounts of money on your credit card without actually spending large amounts of money. I go more in-depth into my tricks for achieving this in my post 5 Tricks for Maximizing Credit Card Travel Rewards.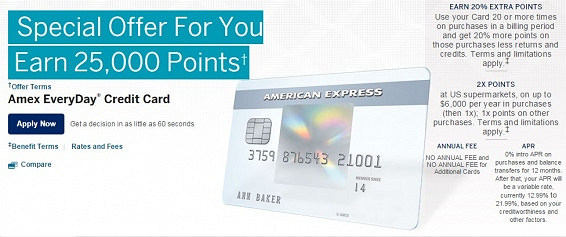 No Foreign Transaction Fees
The bonus points are the big draw, of course, but there are other benefits to keep in mind as well. A common benefit that actually makes a huge difference to travelers is having no foreign transaction fees. I've found most travel rewards cards offer this. It is a basic benefit you want to make sure yours does. Basically, it means that you don't have to pay any small fees to use your card abroad, as you might for a typical bank credit card. It sounds like not a big deal, but spending a few extra cents or dollars every single time you use your card sure can add up over the course of a trip!
Frequent Traveler Benefits
Travel credit cards especially might offer travel related inducements. Many cards offer some sort of insurance coverage for rental cars when you pay for them with their card. This saves you having to purchase the rental car company's expensive coverage. The insurance coverage a certain card offers is something to look at if you are a frequent renter. You may even be able to get some sort of trip cancellation insurance for other travel purchases made with certain credit cards.
Beyond insurance, some cards offer perks such as one free checked bag for specific flights or airlines. If you are not a light enough packer to get away with airlines' strict carry-on requirements (see my post 5 Ways to Avoid Paying Baggage Fees for tricks on how to do just that), this can be a huge benefit. Other airline related bonuses to look out for include things like priority boarding or a discount on in-flight purchases. I don't care so much about those sorts of perks, but if you do, certainly take that into consideration
Cash Back & Points Bonus
Another benefit some cards offer is a little reward for using your points. When you cash in your points, you might get a certain percentage of them back in the form of a cash deposit or an extra points bonus. This is normally fairly small, say 1-2% cash back or maybe up to a 5% points bonus upon redemption. It's meant to keep you coming back. If you trade in all your points and suddenly you have a few more, you'll want to rack up enough to use those, too. If you plan to cash in frequently, this can be a nice benefit.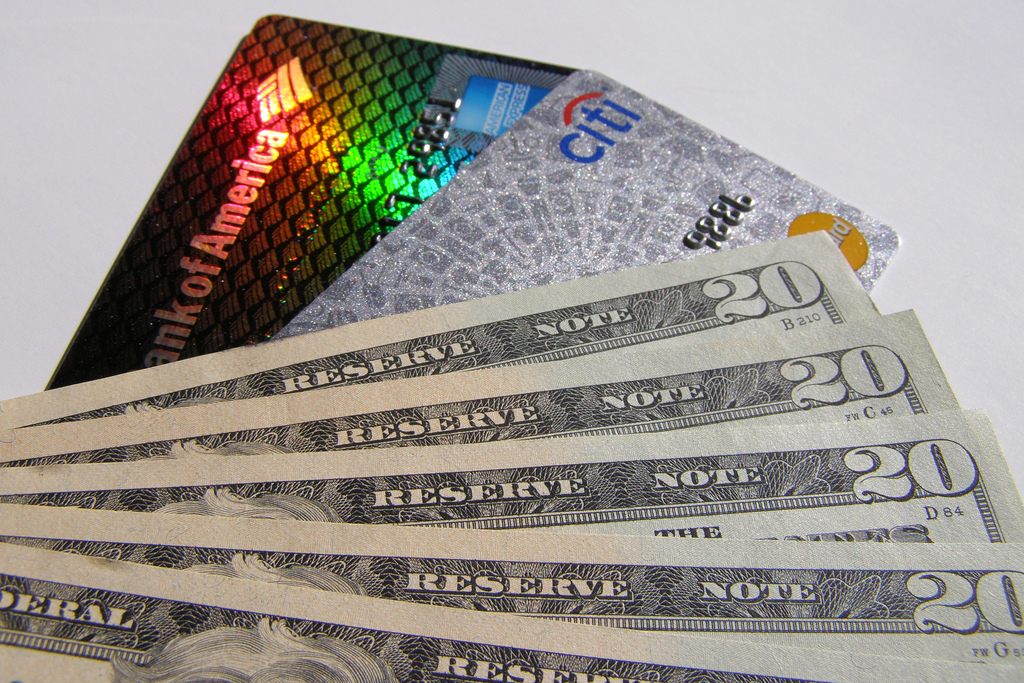 Redemption Methods
There are several ways credit cards give you to actually use your rewards points. I always recommend cards that offer statement redemption. This is by far the simplest way to cash in your points. It basically involves logging into your account online, looking at the qualifying purchases (for most travel cards, these will be travel purchases, such as transportation, accommodation, occasionally museums or food), choosing which one you want to use your points to pay for, and clicking a button. Easy peasy!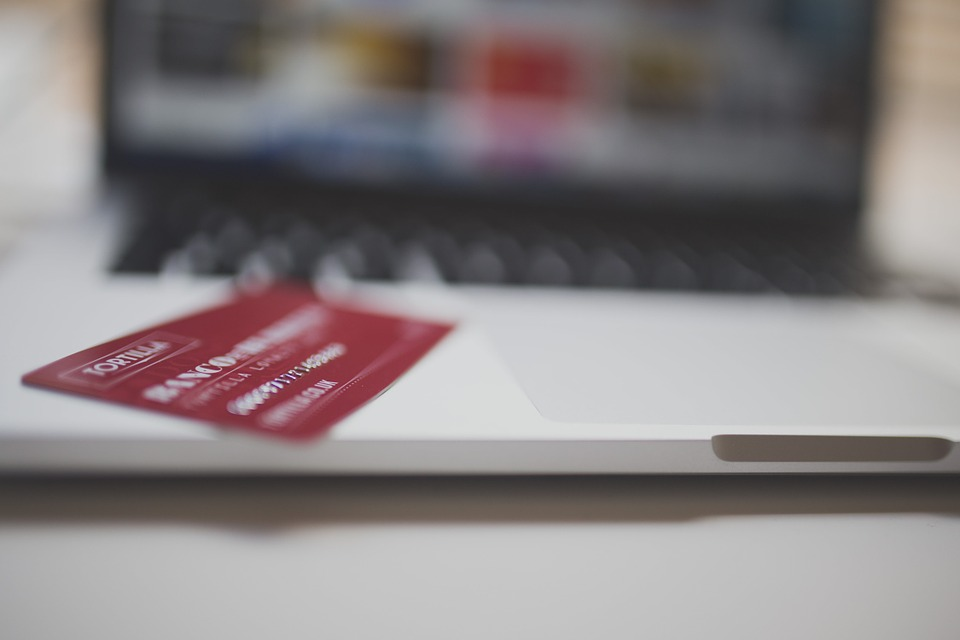 Most cards also let you redeem your points for gift cards or a lump deposit in your bank account. If you feel like you'd be more likely to use points that way, look for that option, and check that you can redeem those benefits through the online portal as well. One credit card I had required you to actually call their customer service number and speak to someone in order to redeem your points. This is not always convenient for a traveler and certainly a less desirable option for an introvert. Plus, of course, they want to try to up-sell you on their other offers. I do not want to be bombarded with a sales spiel just to use my points! Simple online redemption is what to look for.
Redemption Minimums & Points Expiring
There are a couple of drawbacks and pitfalls some rewards cards build into their systems to trip you up and keep you spending. Two common ones are redemption minimums and expiring points. Most cards won't let you redeem if you have less than around $25 worth of points, which makes sense. Watch out for ones that require you to have at least $100 worth of points or more in order to start redeeming them. If you don't have exactly the right combination of costs to wipe out, you could end up with a bunch of unused points that are just barely under the minimum to redeem.
The majority of travel rewards cards I've seen make a point of stating that their points do not expire. This is what you want. Look out for ones where you have to use them within a certain amount of time. You wouldn't want to rack up all your points only to have them expire right before your big trip!
Point Values
Most travel rewards credit cards also offer you a better value for your points if you use them on travel statement redemption, usually around 20-25% more. You could cash in your points for gift cards or actual cash, and get $400 for 50,000 points, say, versus getting $500 statement value for the same 50,000 points if you use them to erase travel purchases. Make sure you will be making significant (and obvious) travel purchases within about a year of getting a new credit card so that you can use this more beneficial option.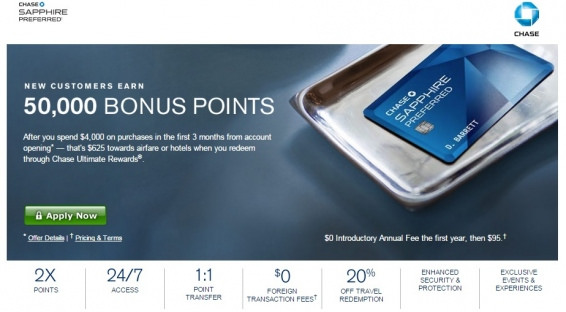 I once got a rewards card that offered great travel redemption points value – 25% more. As I was planning to take a long trip in a few months, this was ideal. However, my plans changed and I ended up not going until after my first year's waived annual fee was going to kick in. The fee was quite high, so it made more sense for me to take the lesser value of a bank deposit and cancel the card rather than pay the fee in order use the increased travel rewards redemption value later, as I had been hoping for.
Specificity of Travel Cards
As I mentioned, I tend to go for blanket travel rewards credit cards, where my points can be used for any travel-related purchase. This is the best option for general travelers and usually for budget travelers who go for the best deal over brand loyalty. If you frequently fly with one particular airline, however, or always stay in a certain chain of hotels, you may want to consider getting their specific rewards credit card.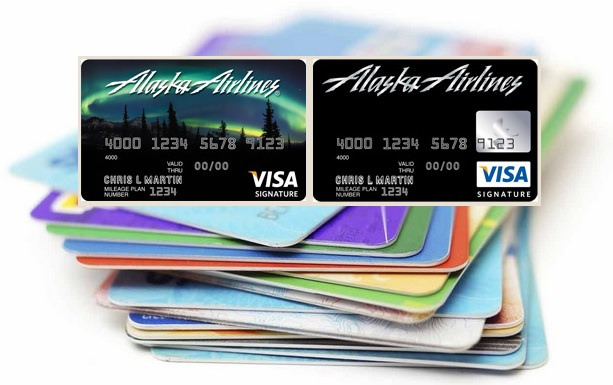 Besides the standard rewards points, these cards may offer better points values on their products and services or additional perks and benefits. You might get access to their passenger lounge in certain airports, for example, or no cost last minute cancellation and changes, free drinks on flights, priority boarding and seating, free upgrades to first class or a better room in a hotel when available, one free night's stay per year, those sorts of perks.

So if you're thinking about getting into the travel hacking game with travel rewards credit cards, hopefully, you now have a good idea of how they work, what kinds of benefits you can expect, and what to look for in choosing which card you want. It may seem daunting at first with all the different things you have to keep in mind and all the credit debt horror stories out there, but once you get started, you'll see how easy it can be and how much free travel you can gain this way! I recommend starting out with one credit card at a time until you are confident in how they work, redeeming, paying them off, avoiding fees, etc. But credit card rewards are definitely one of my favorite ways to travel on a budget. Give it a try!
*This post includes one or more affiliate links. I earn a small commission (at no extra cost to you!) if you purchase a product or service through one of these links. Find out more here.*
Relevant Posts:
Want more from The Global Gadabout? Sign up for the newsletter and like the Facebook page!
Pin this post for later!