With so many opportunities for remote and online work nowadays, our jobs no longer need to tie us down. More and more people are taking advantage of the ability to earn from anywhere. It's become such a trend that it's got its own name: digital nomad.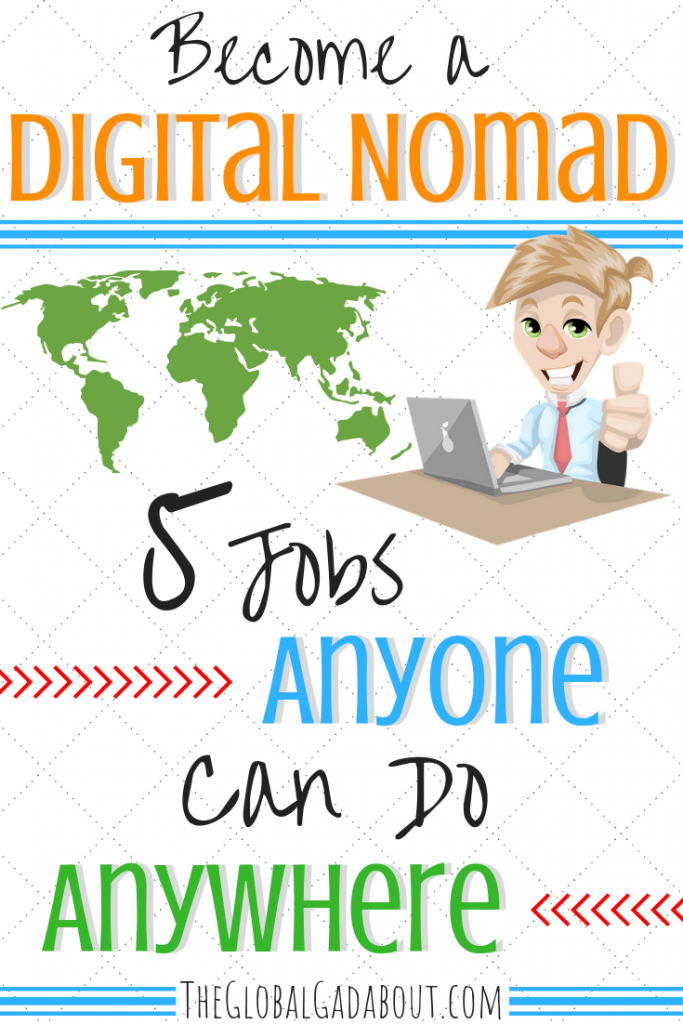 *This post includes one or more affiliate links. I earn a small commission (at no extra cost to you!) if you purchase a product or service through one of these links. Find out more here.*
There are many specialized and highly skilled positions in this arena, allowing some to continue in their chosen career field. But what about if your current job is not one you can easily do from anywhere? Or what if you are looking for a change? Or if you want to dabble in the digital nomad lifestyle without investing too much time and money in becoming qualified for one of the most common digital nomad jobs, such as programmer or graphic designer?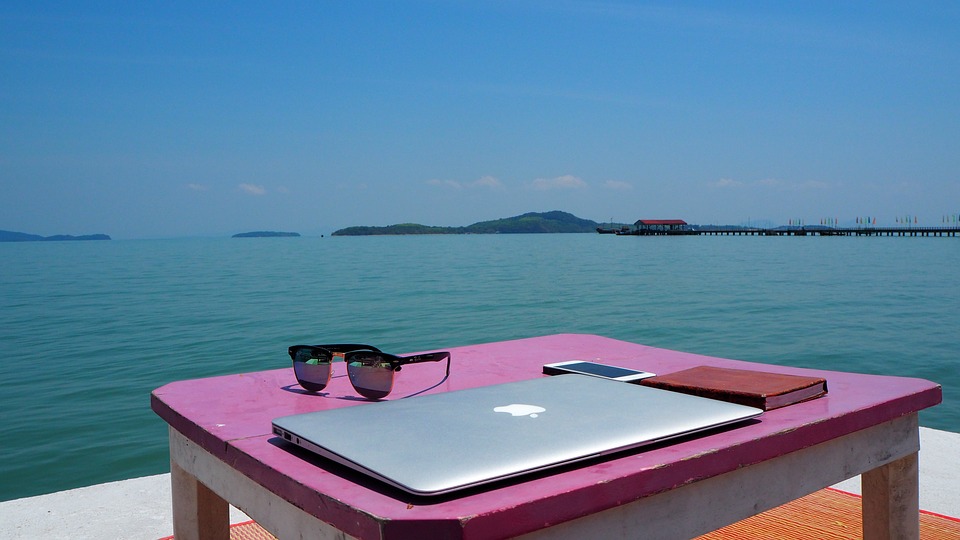 Not to worry! Here are five remote jobs with little to no specialized training required. They may not be the most glamorous or super high paying positions, but basically anyone can do these jobs from anywhere. They're a great way to start out as a digital nomad and you never know where they might lead!

1. Virtual Assistant

This is a broad category that covers a lot of different individual tasks. You can specialize or keep it broad. VAs do anything a normal assistant might do, as long as it can be done remotely.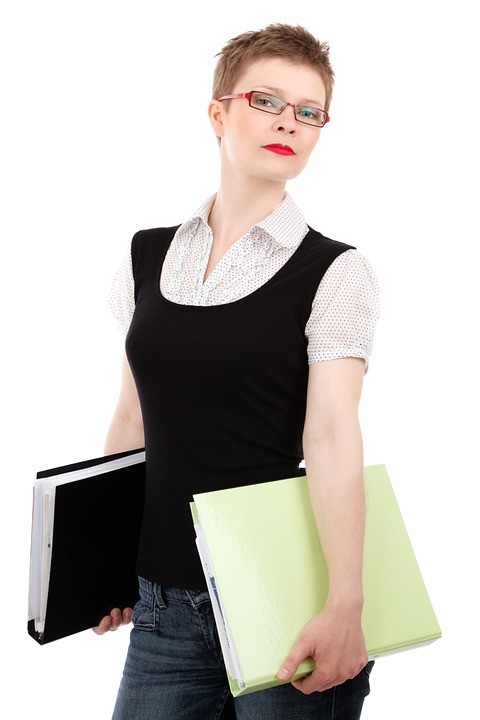 Examples include managing and replying to emails, making bookings, ordering, copywriting, managing appointments, answering calls, updating websites/social media, to name but a few.
Freelancing sites such as Fiverr and Upwork are great places to find VA gigs. Or try FlexJobs, RemoteOK, or We Work Remotely for more permanent jobs that can be done from anywhere.

2. Teacher/Tutor

Teaching a language, especially (but not limited to) English, is probably the most common online teaching opportunity. Being a native speaker and a basic ability to explain and communicate are really the only requirements (though if you do want some training, you can get that online, too, through training programs like i-to-i).

Companies such as VipKid teach through video chats. Or if you want to teach in person, there are tons of TEFL jobs at schools all over the world. Check out my Teaching English Dos & Don'ts Guide for all the details.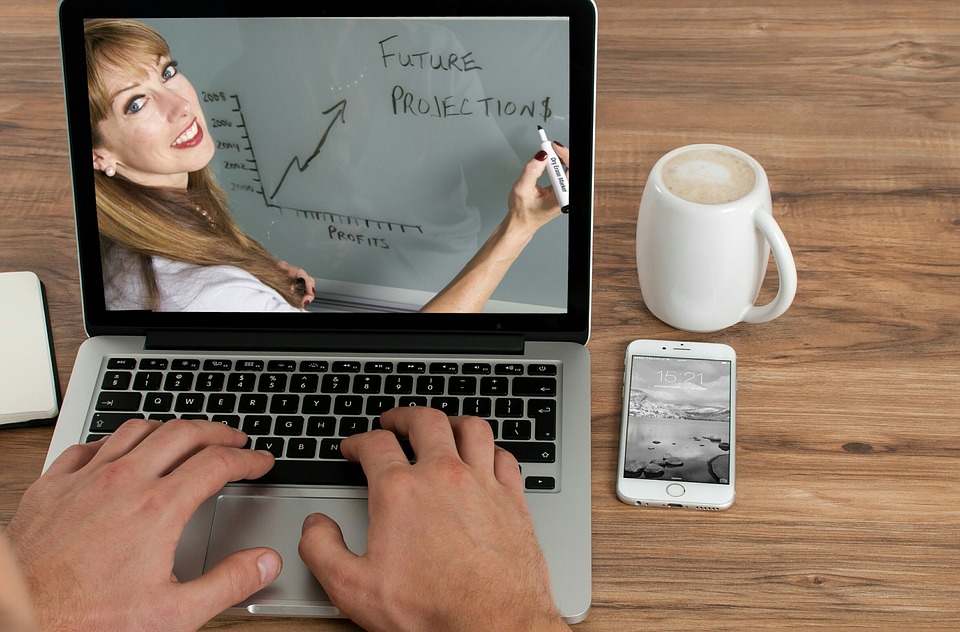 Remote teaching is not limited to language, however. You can teach whatever you are good at! Try tutoring students one-on-one in math or history or whatever your strongest subject is. Or design a course in anything – academic or creative – for an online platform such as Udemy or Skillshare. This option has the added benefit of becoming passive income (minus marketing time) once it's up and running!

3. Dropshipping/eCommerce Entrepreneur

Not interesting in selling your knowledge as a teacher? Why not sell a physical product! Create a seller profile on popular sites such as Amazon or eBay for merchandise or Etsy for artwork, crafts, and handmade products. Or you can create your own website to sell anything using a platform such as Shopify. This does require some investment in creating or buying products to sell as well as storing and shipping products. Unless your product is digital such as an ebook or printable form/sticker pack/game.

Dropshipping is a method of online selling that does not require you to purchase or store any products. This makes it an easier option for digital nomads. Basically, you find a product from a wholesaler or other merchant. You market this product on your website or platform at a slightly higher price without purchasing it.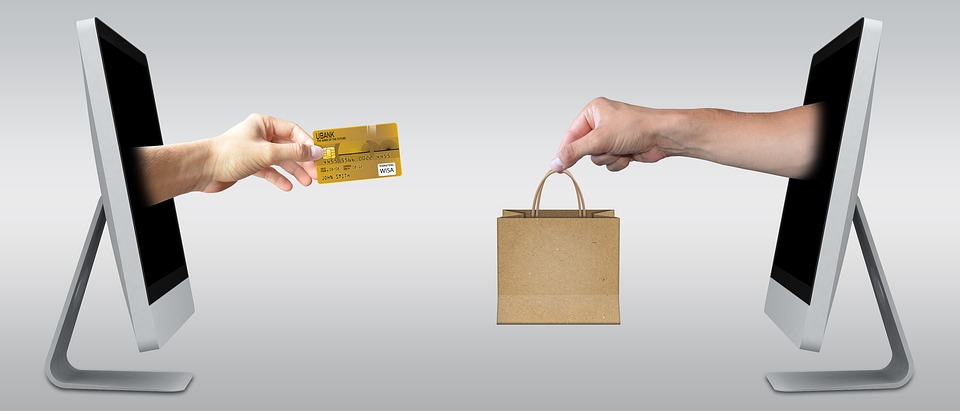 When a customer buys the product, you, in turn, order it from your source and have it shipped directly to your customer. You profit the difference between what you paid and what the customer paid and never have to handle the product directly. It can require some juggling but if you are organized, it's a great remote job!

4. Data Entry

This may not be the most exciting job but it requires no specialized or complex skills. Remote data entry jobs usually entail compiling data from one or more sources and entering it on a spreadsheet, chart, website, or other program.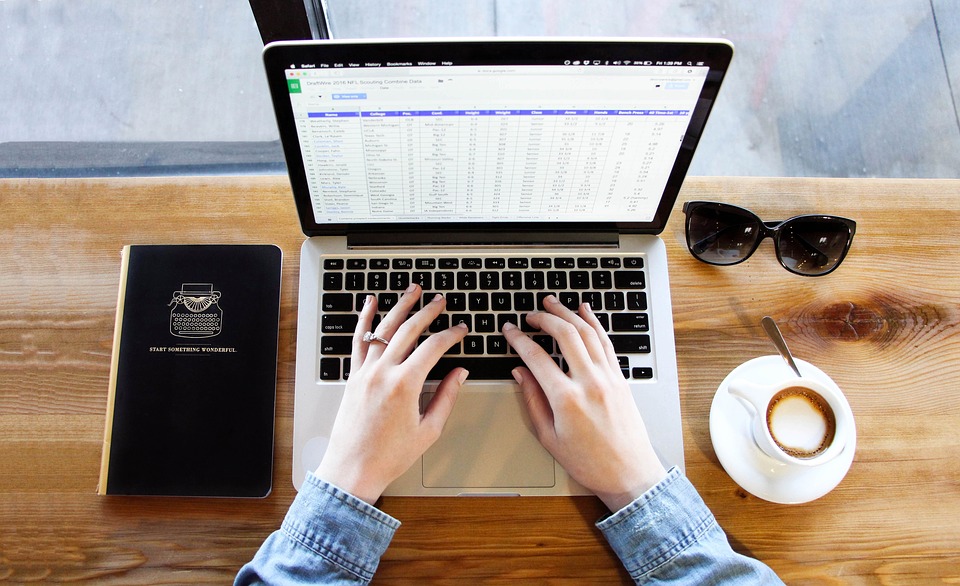 Throw on some music – or even an audiobook (get 2 free when you try Audible here!) – and make some easy money from your exotic locale. Again, check out opportunities on Fiverr, Upwork, FlexJobs, RemoteOK, We Work Remotely, etc.

5. Transcription

While ostensibly this job is just typing what you hear, it does require quite a bit of concentration, plus good grammar, spelling, and listening skills. You will be given an audio or video file and asked to create a written transcript of everything that is said in it. These files may be interviews, meetings, medical notes, anything the client recorded.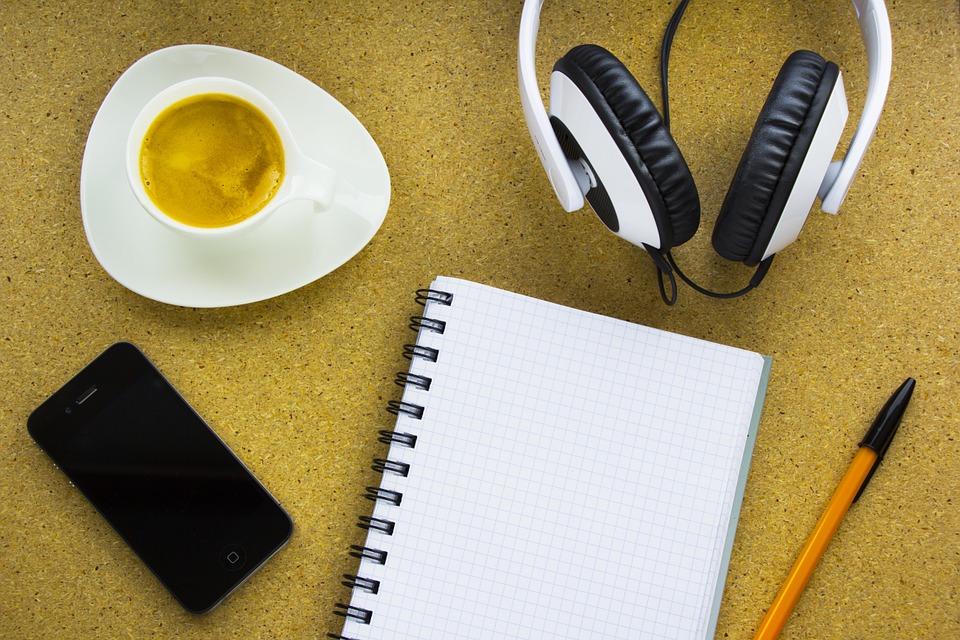 Issues with accents and sound quality mean different projects of the same recorded length may take different amounts of time to transcribe accurately but once you get used to it it can be great for digital nomads! Check out sites like Rev to get started.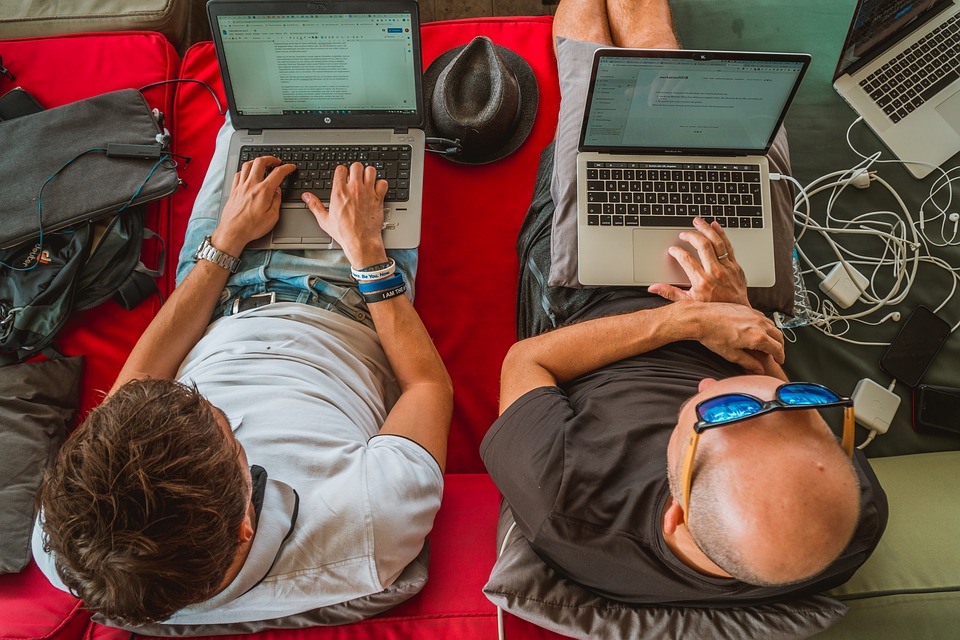 Of course, there are tons of other ways to work abroad and other popular digital nomad jobs that require a bit more of a specialized skill set. These are just five of the easiest ways anyone can get out there and give it a try. Whichever method appeals to you, get earning and go have an adventure!

Related Posts:
Want more from The Global Gadabout? Sign up for the newsletter!
Pin this post for later!