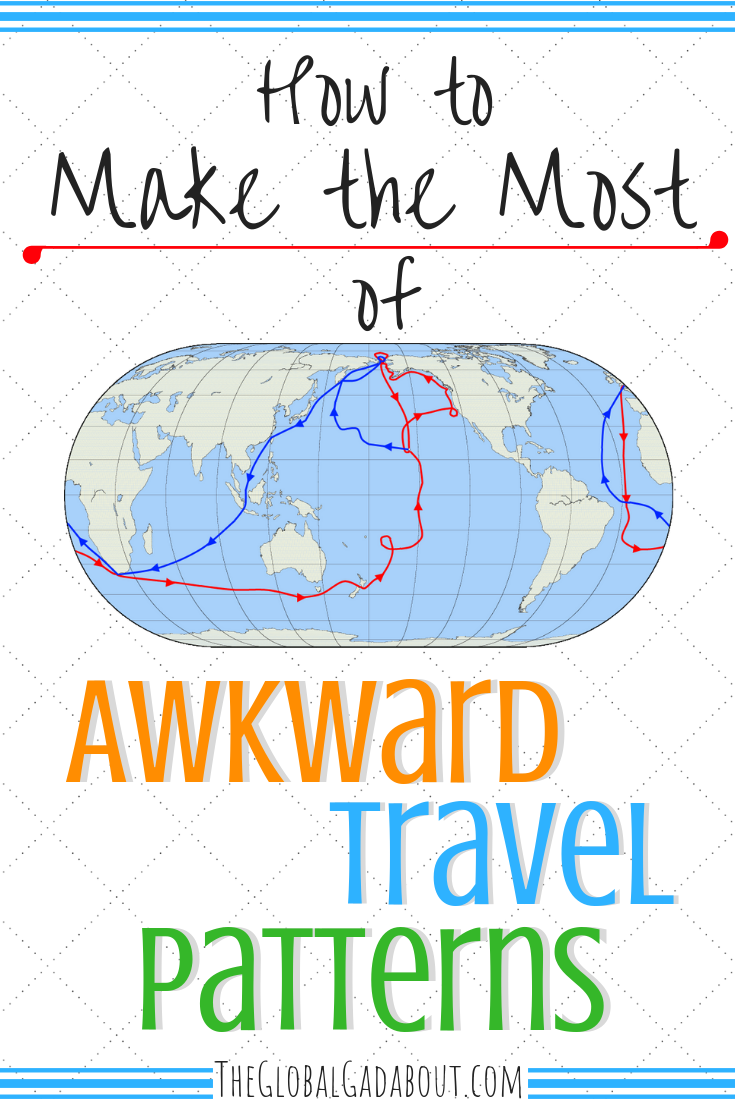 Awkward travel patterns such as long layovers, red-eye flights, multiple connections, overnight buses and trains, and limited or expensive public transportation can seem like giant pains in the proverbial ass. But they don't have to be. With a little creative thinking and some ingenuity, they can make for surprising and enjoyable experiences that add to your trip instead of becoming your travel horror story. Here are some of the ways I make the most of common travel inconveniences.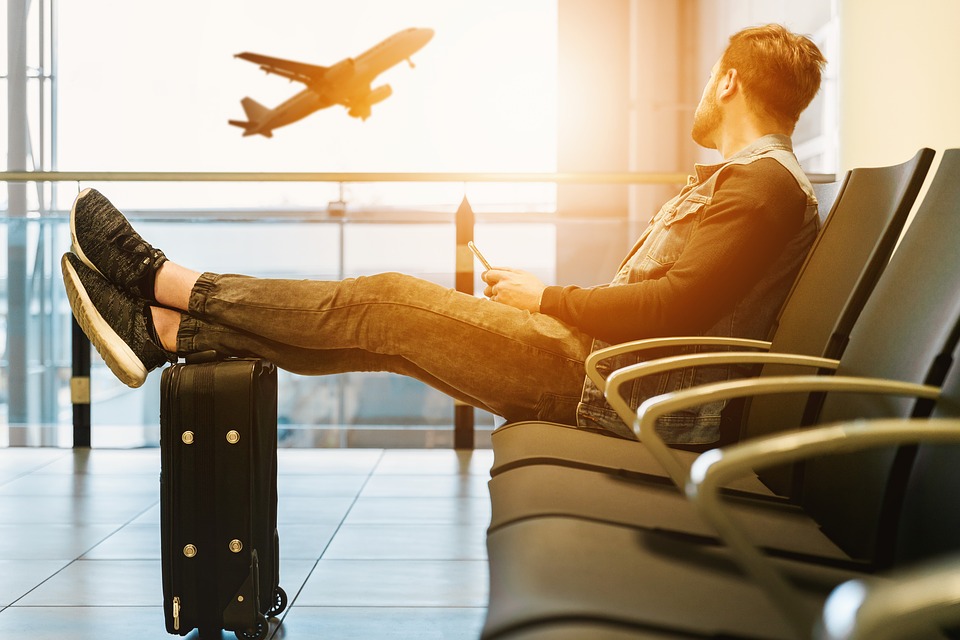 Treat Yourself
If you have a bit of a long layover on your flight, instead of sitting around bored and cursing your airline's flight pattern, do something nice to turn a potentially bad experience into a good one. You could treat yourself to a drink, coffee, or meal at an airport restaurant or bar. Browse the shops and splurge a little on a fun souvenir, travel gadget, or book to entertain yourself.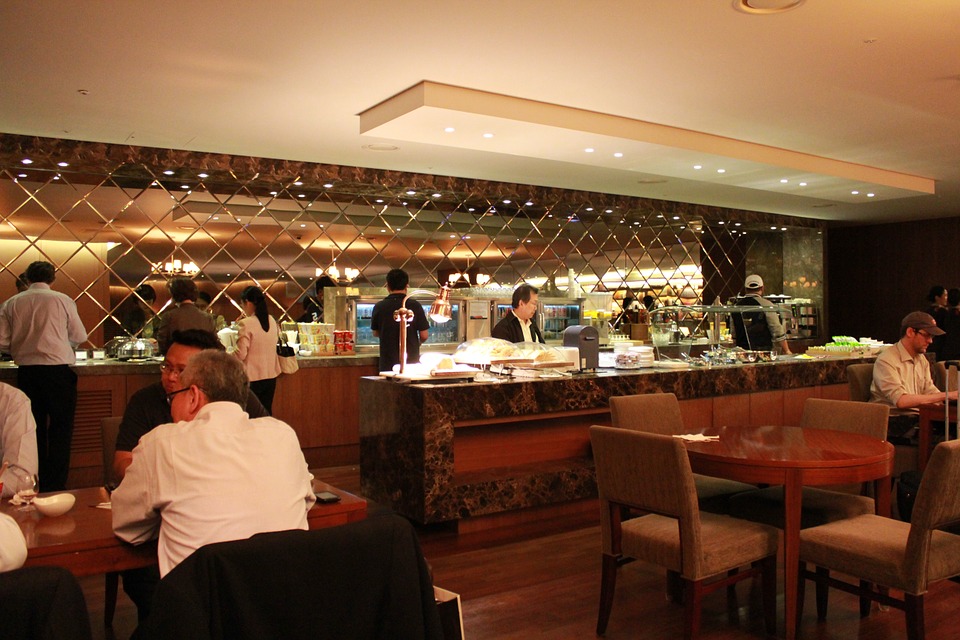 If you want something extra special, see what the airport has in the way of lounges and services. Even if you are not a member of an airline's perks club, which would give you access to their swanky lounge, you can often buy just a day pass to check it out and relax in comfort while you wait. Some airports also offer things like massage chairs, or even full-on salon services like massages, haircuts, manicures and pedicures, that sort of thing. You could turn your tedious layover into a spa day!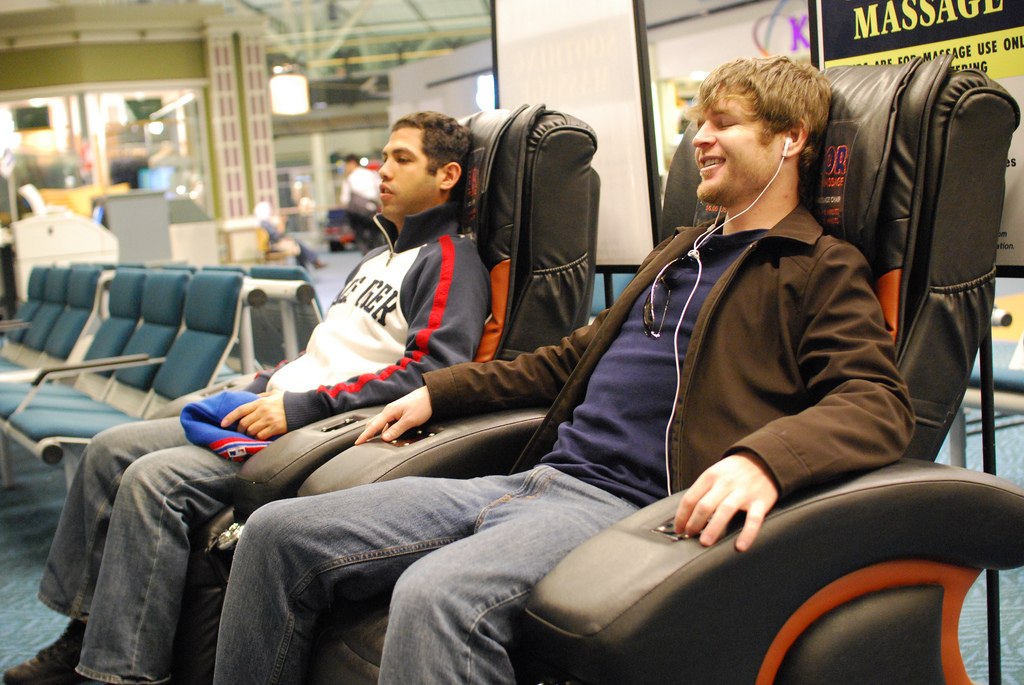 Take an Excursion
If your layover is four or five hours or more, see what the airport offers by way of short excursions. In Iceland, for example, you can get a bus directly from the airport to the Blue Lagoon natural hot springs. Turn your layover into an event by spending an hour or two luxuriating in the steamy water before catching the bus back to the airport for your connecting flight.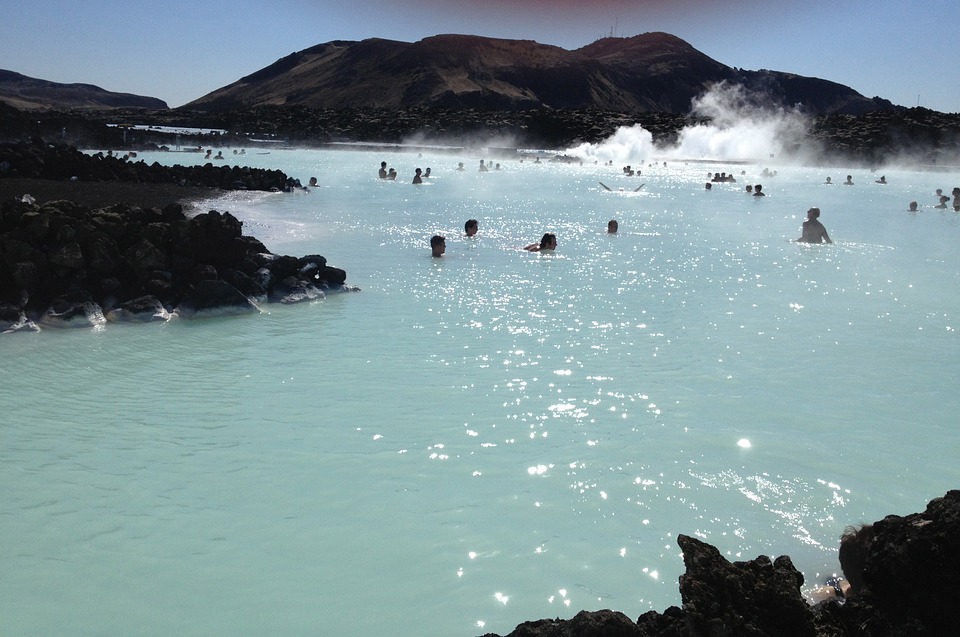 Other airports (particularly in Asia) offer free tours from the airport that do not require you to have a visa. If you leave the airport on this bus, you can get a whirlwind tour of your layover city with no bother and no cost! Always check if your connecting airport offers any of these kinds of excursions, whether free or paid, that you might want to take advantage of.
Make a Day of It
If you have a really long layover, six hours at least, why not make a day of it in your layover city? A couple of weeks ago, I needed to fly from Vienna to Boston but was not finding anything in my price range (I was booking the flight on short notice…). Then I saw a cheap flight connecting in Paris. I clicked through to find that the reason it was so cheap was that the layover was nine hours! I was immediately put off, but then I started to think about it and I started to get excited. The Vienna-Paris flight was early so I would arrive in Paris at 9 am, just in time to start a day of sightseeing. I looked up getting from the airport to the city and luggage storage options at the airport (I always pack carry-on only and wouldn't want to drag my wheely bag around the city all day) and found both were easy. Done! I hadn't planned to visit Paris on that trip, but now I had turned an awkwardly long layover into an extra destination.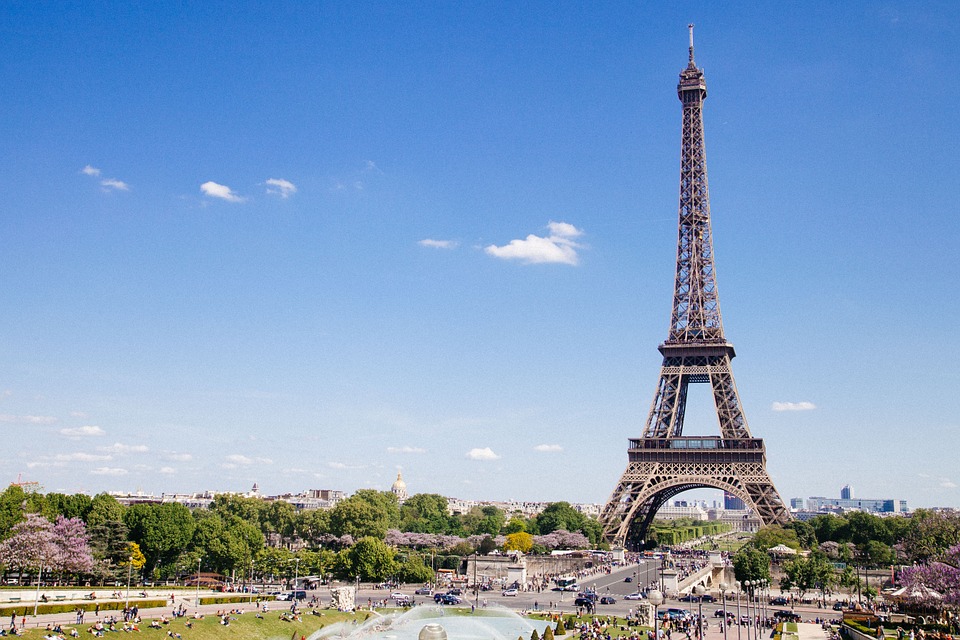 This trick isn't exclusive to flights, either. While visiting family in Sweden a couple of years ago, I wanted to take a break and travel to Luxembourg for a few days. I found a great bus to get there but the return trip wasn't as convenient. I headed to my go-to travel planning site to look for other options and soon found I could get a bus to Frankfurt, Germany in the morning, then an overnight bus (more on those later…) back to Sweden late that night. The awkward delay between buses might seem like a problem, but I was happy to spend the day in Frankfurt!
Extend a Layover to Add a Destination for Free
I'm going to go back to Iceland for this one. They've been on a real tourism push in recent years and their airlines specifically advertise the extended layover option. Basically, if you were connecting through Iceland anyway, they offer you the chance to extend your layover to up to a week for the same cost as a normal, couple hour layover. This gives you a trip to Iceland for no extra flight cost than what you were spending anyway to get to your ultimate destination. You can do this anytime you have a layover, even if they don't advertise it specifically as Iceland does. You just have to book 2 separate flights. The cost may not be the same doing it this way; it may cost you a bit more, depending on how long you want to stay in your layover city – but then again, it may just as easily cost you less!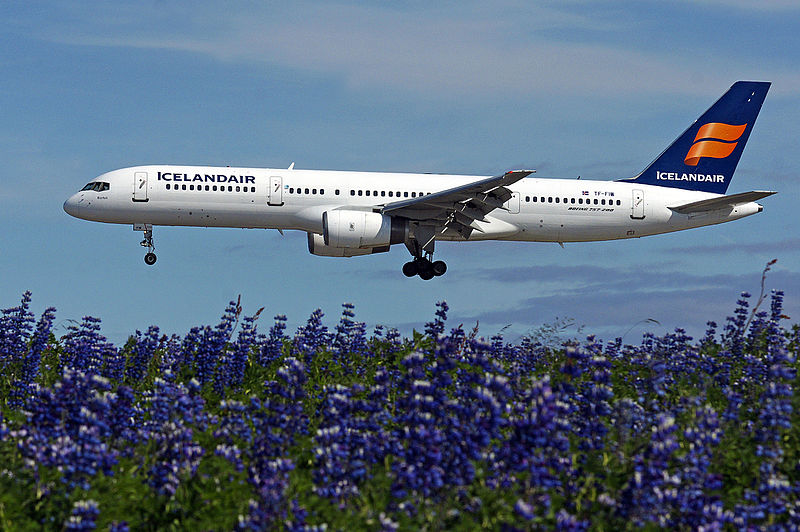 Multiple Stops = Multiple Chances for Surprising Spontaneity
A multi-stop, or even multi-mode-of-transport, journey may seem like an enormous hassle. And, frankly, it really can be. But if you do it right, it can be an opportunity to explore a new destination, maybe even one that was never on your radar. A few years ago, I was geeking out at Castle Bran (Dracula's castle…) near Brasov, Romania and wanted to head from there to the island of Hvar in Croatia. Romania and Croatia are relatively close to each other, so I thought this route would be no problem. I was way wrong. Turns out, the only way to travel between these 2 places within my budget would be to take the train to Timisoara, Romania, then a mini-cab from there to Belgrade, Serbia, where I could get an overnight bus to Split, Croatia, and finally catch the ferry out to Hvar. Four legs of the trip on four different modes of transportation. Sounds like a nightmare! But it ended up being one of my best and most memorable travel experiences.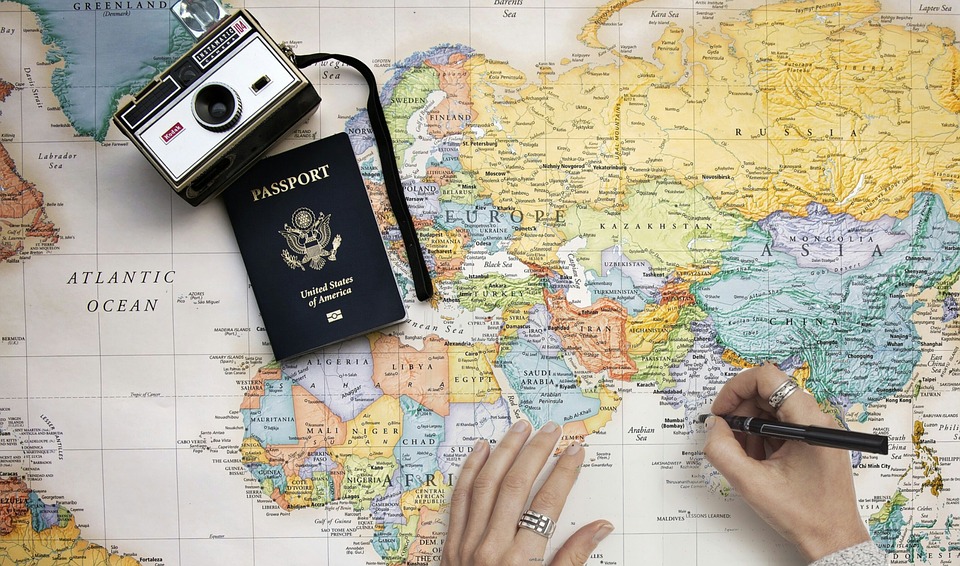 The train was uneventful, except for the beautiful scenery. The mini-cab was an experience. I remember sitting at a gas station just over the Serbian border, drinking coffee at a picnic table with the Romanian driver, 2 Serbs, and one Swedish expat living in Montenegro (all men over 40 to my 20-something American solo female), having a lovely conversation and thinking, "How did I get here?!" The mini-cab was an early trip so I had the whole day in Belgrade before my overnight bus. I had never been there and it had never been on my travel "must" list or even on my "possibilities" list, but I took advantage of my "layover" and saw as much as I could. And I loved it! It's now on my "go back and spend more time" list 🙂 The overnight bus was an overnight bus, but I arrived in Split in time to sit on a bench on the boardwalk and watch the sun rise over the Mediterranean. I would never have been up to see that if I hadn't needed to be. And despite being somewhat sleep deprived, it put me in a good mood to enjoy the ferry ride to my final destination. Quite an adventure I never would have had if I hadn't embraced a multi-stop travel pattern!
Think of the Savings – Time & Money
This is what I tell myself whenever I book overnight travel. Sometimes this can be quite comfortable. My favorite place to sleep in the world is in a train couchette, closely followed by a ship cabin. If, however, you are sitting in a bus or train seat all night, it may not be the most comfortable way to travel, but think of it this way: you are saving a ton of time and money by traveling overnight. You don't waste daylight hours traveling, just turn in for your normal night sleep and wake up in your next destination. Plus, you won't have to pay for accommodation for that night, so it saves you that cost as well!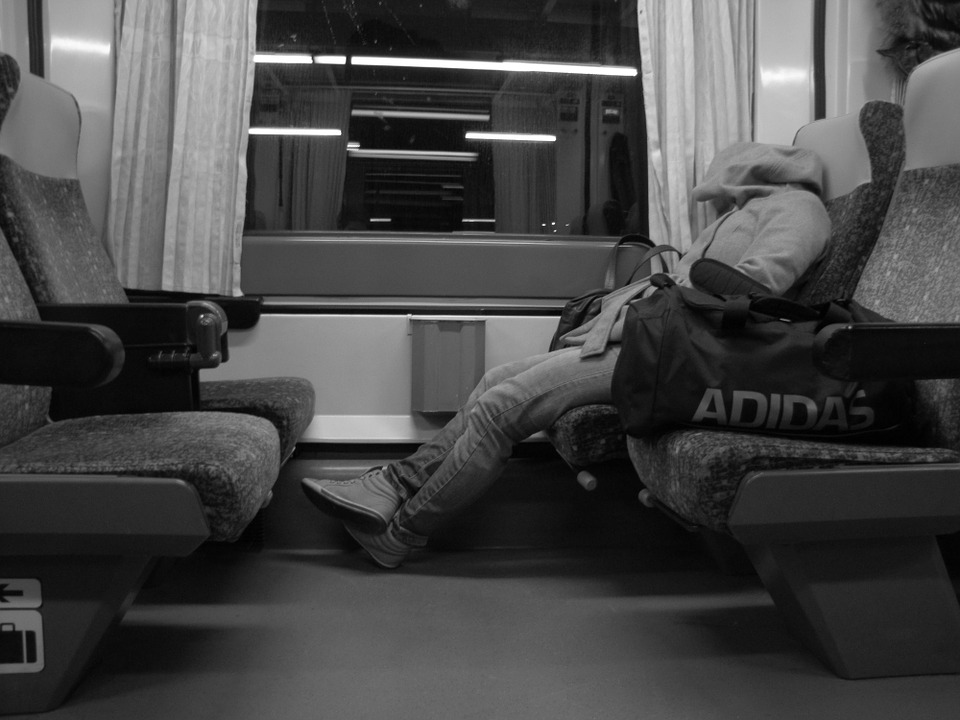 Get Your Exercise
If you are having trouble with inconvenient or expensive public transportation within your destination of choice, try what I always do and walk it! Basically, unless I'm in a huge rush (which I hardly ever am), I'll walk anywhere I want to go within 2 miles, sometimes 3. Not only does this mean I do not have to worry about figuring out the public transit system, but I see more of the place I'm visiting, find hidden gems, save money, and get my exercise. This is one of the main reasons I always lose weight when I travel. If you're not a walker, try walking one way and getting public transport back. Build up to it and you'll never have to worry about not having exact change or figuring out a route map in another language again!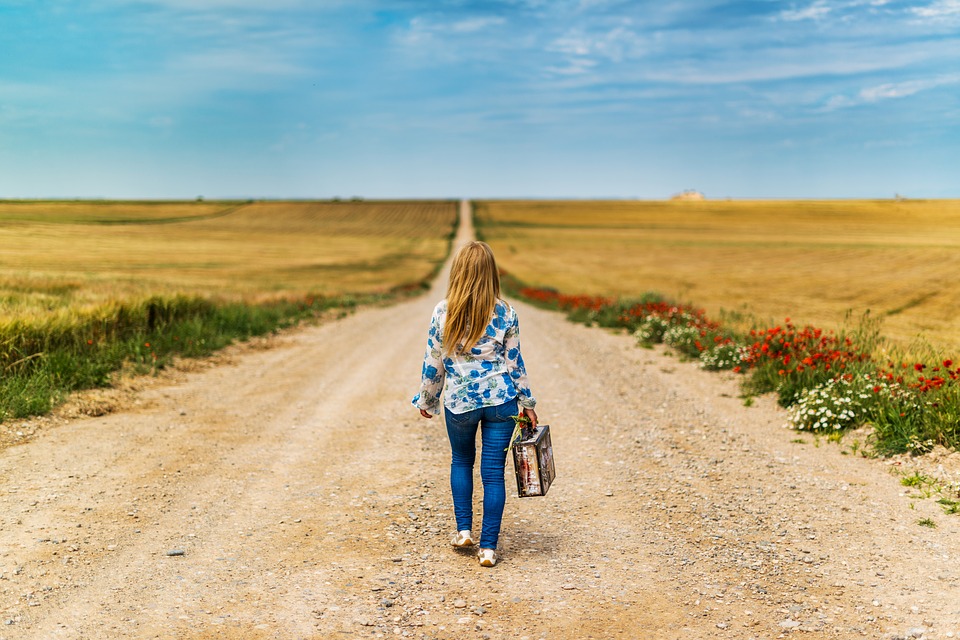 These are some of the ways I've made the best of awkward and traditionally inconvenient travel patterns. Next time you're travel planning, don't immediately dismiss a travel option that seems terrible. You never know how amazing it could be if you embrace it!