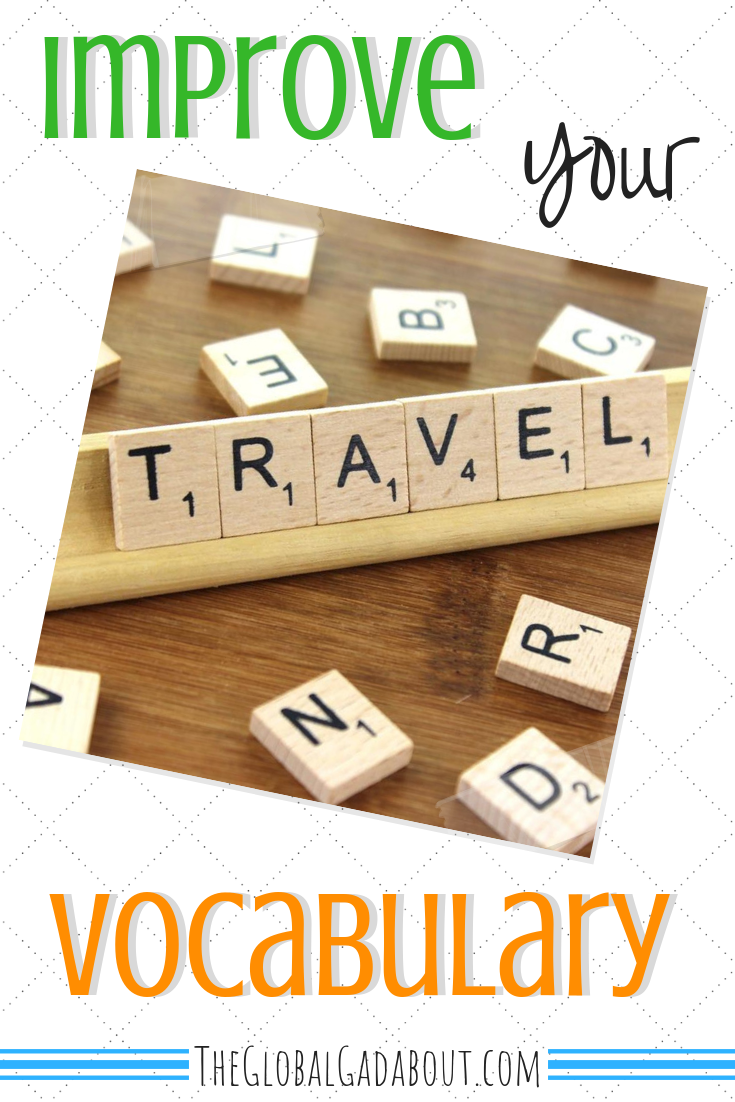 I'm a bit of a vocab geek. I love collecting unusual words and using precise words for specific meanings. "Travel" is such a broad term but there are so many variations! In a previous post, I put together some of my favorite foreign words that have no English translation. Today, I'd like to improve your English vocabulary. Here are some of my favorite travel-related English words and their particular definitions.
Of course, I have to begin with: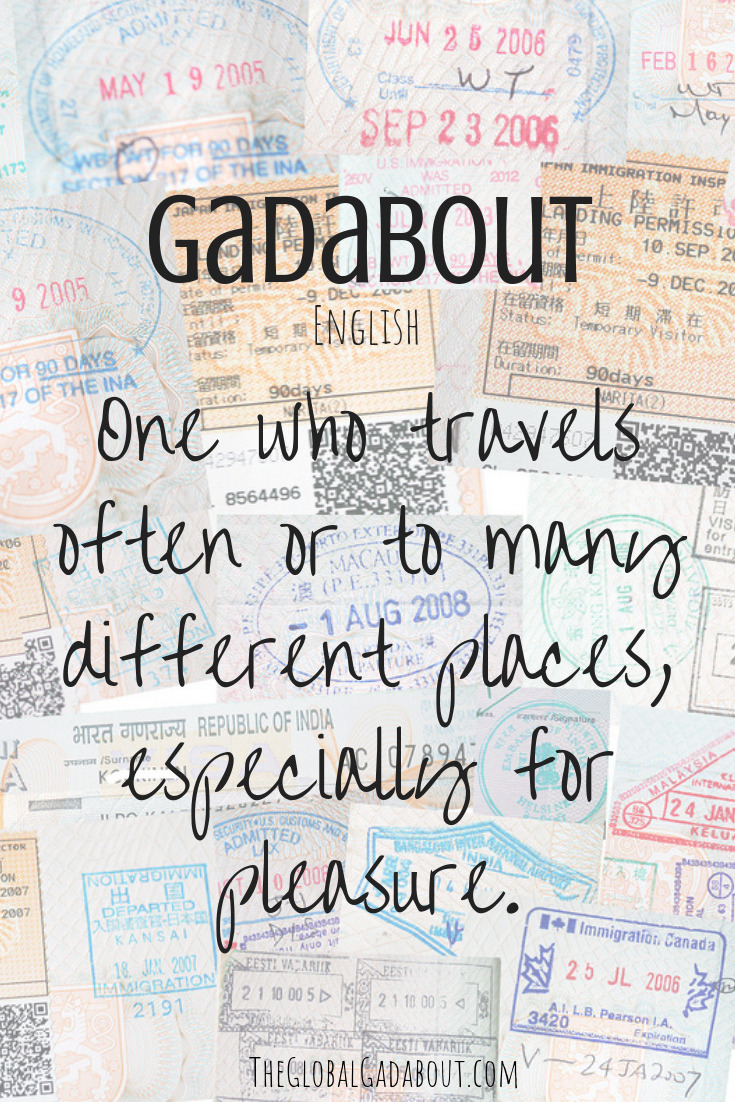 Gadabout: One who travels often or to many different places, especially for pleasure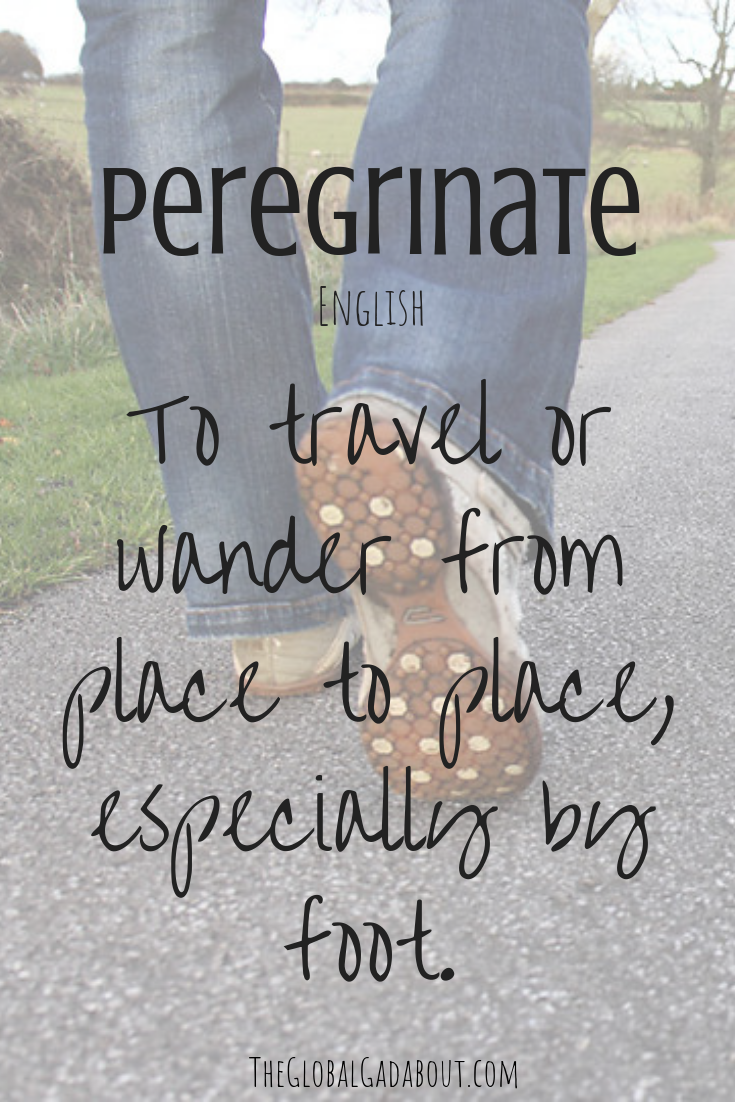 Peregrinate: To travel or wander from place to place, especially by foot.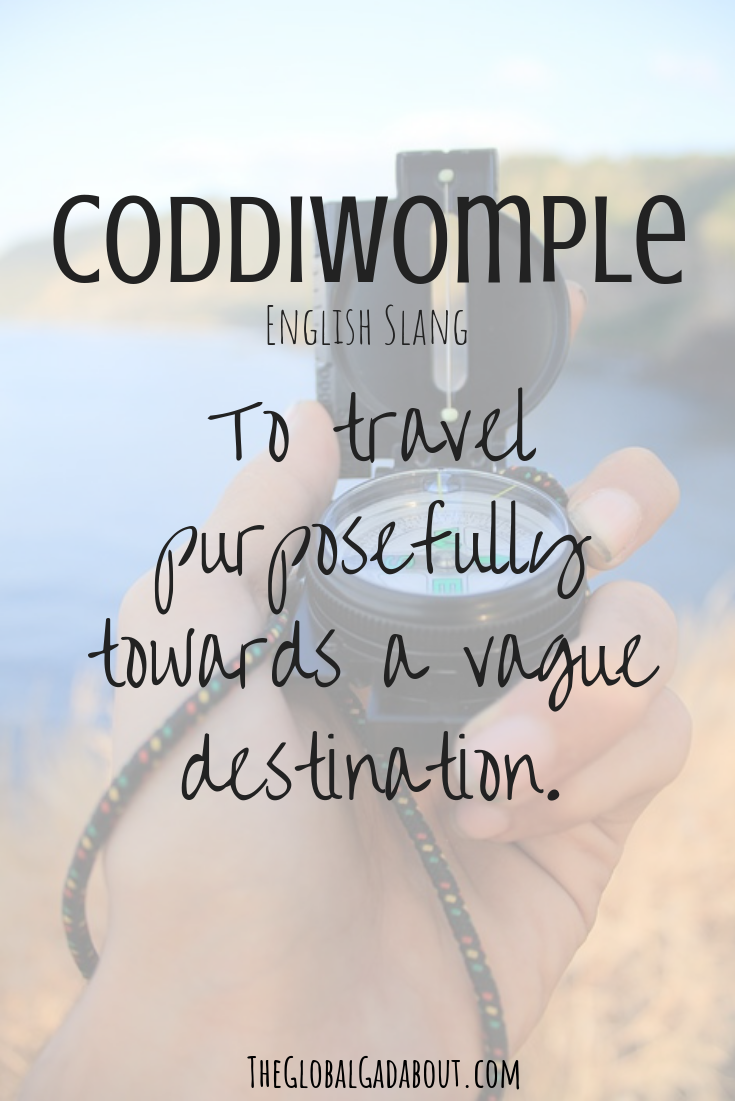 Coddiwomple: (slang) To travel purposefully towards a vague destination.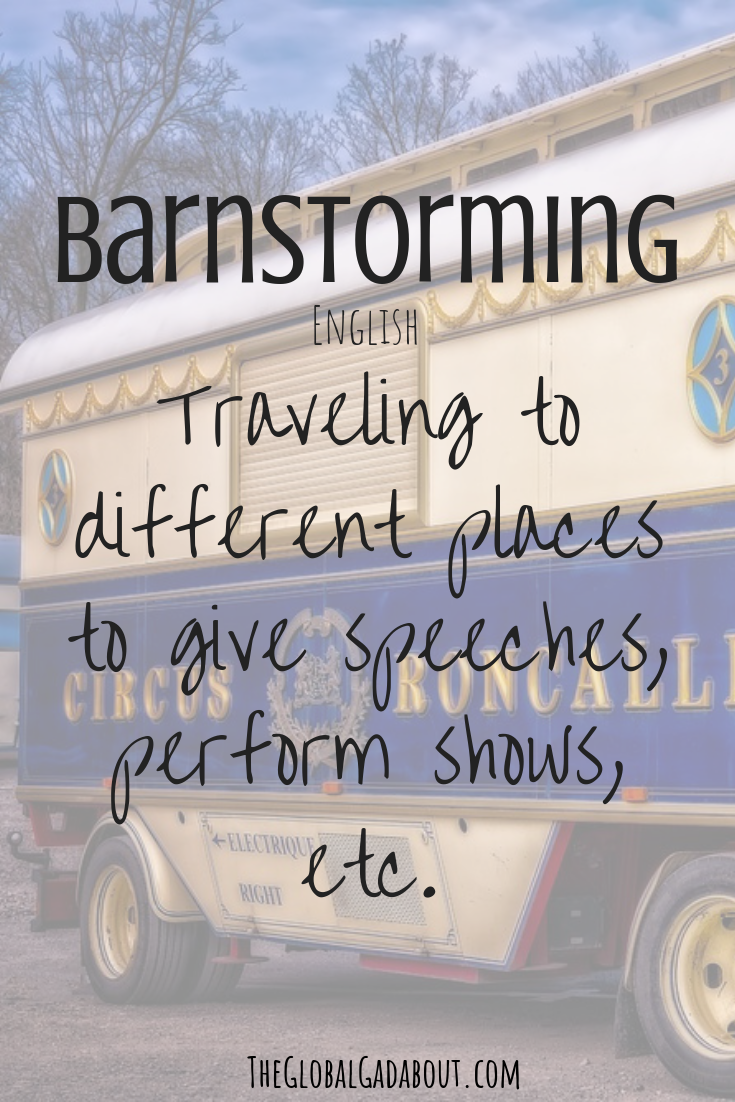 Barnstorming: Traveling to different places to give speeches, perform shows, etc. 
OR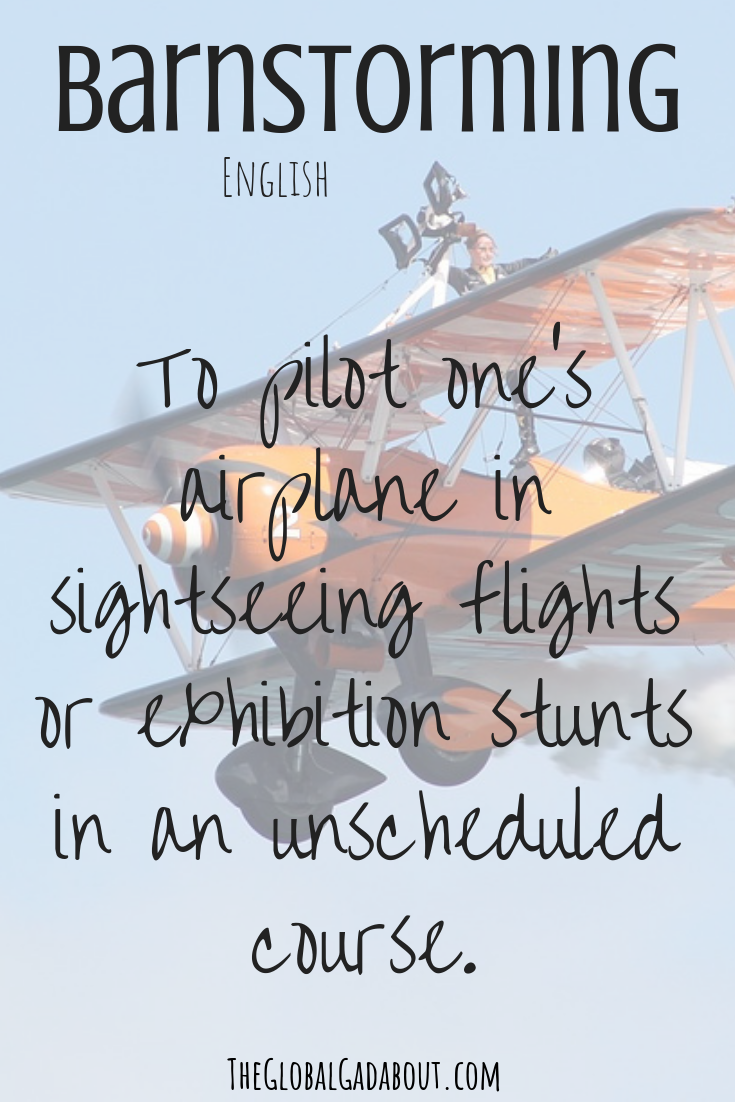 Barnstorming: To pilot one's airplane in sightseeing flights with passengers or in exhibition stunts in an unscheduled course.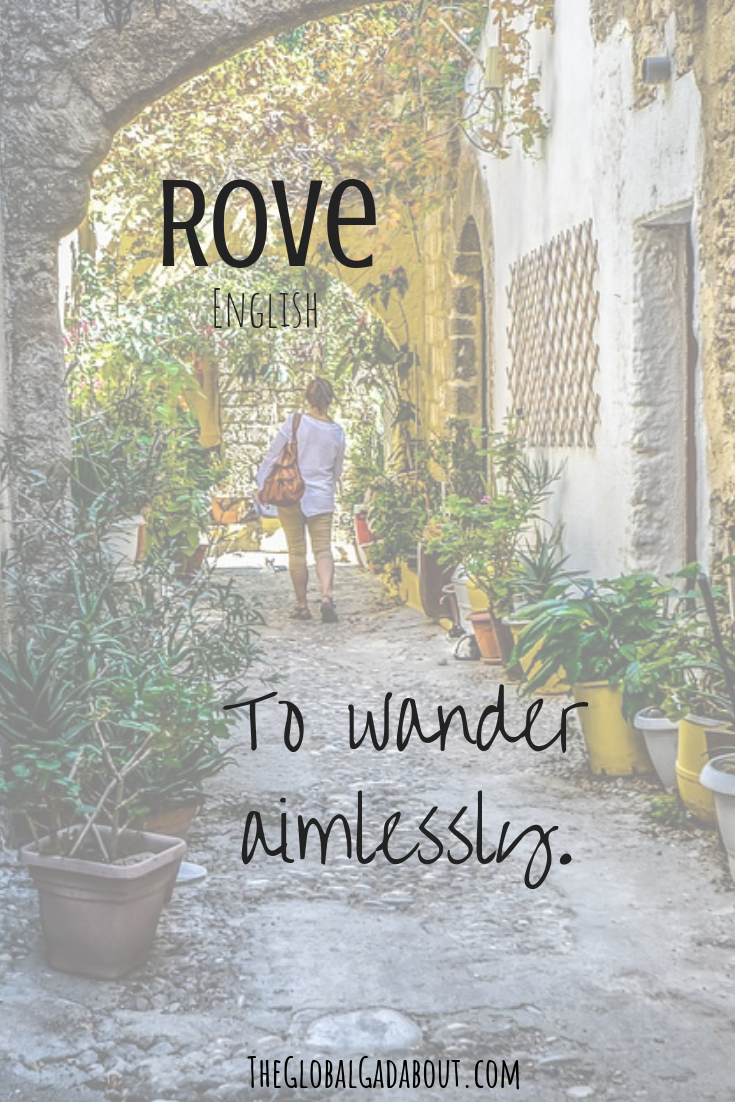 Rove: To wander aimlessly.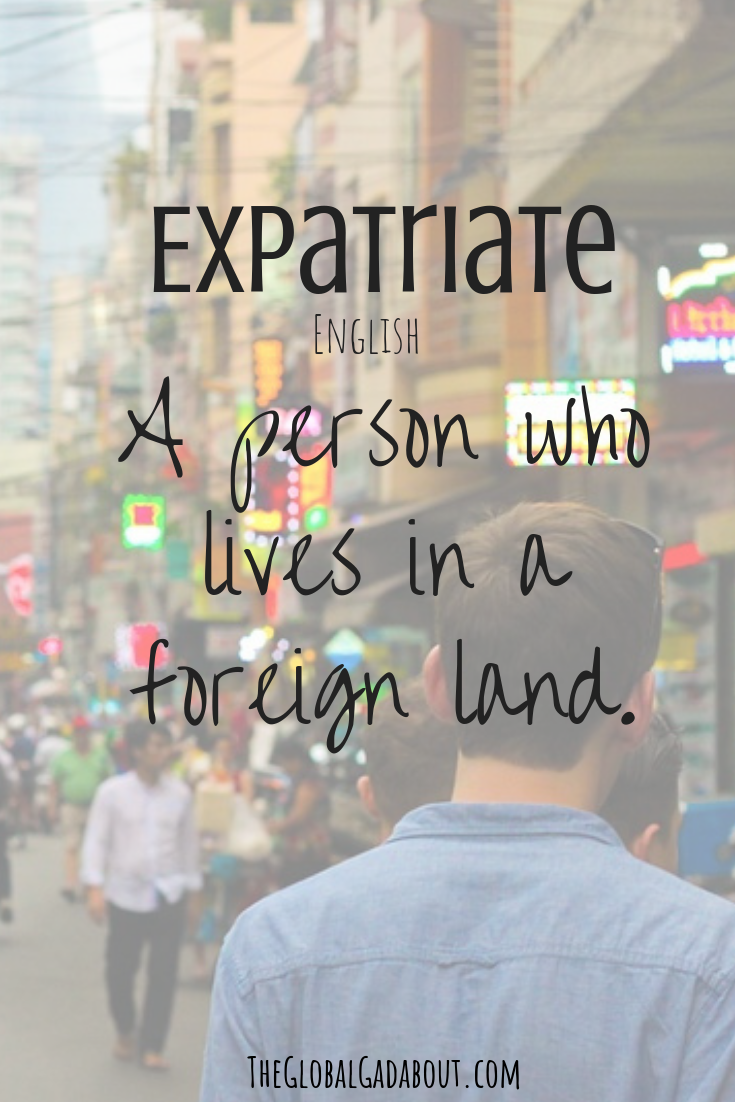 Expatriate: A person who lives in a foreign land.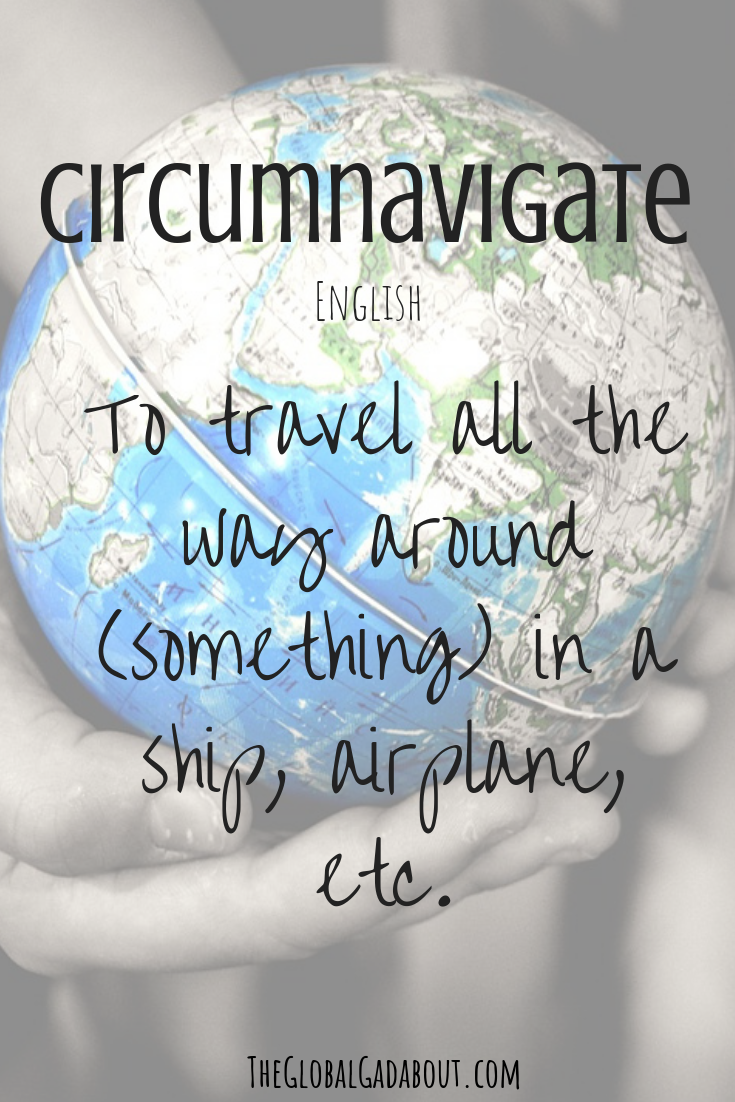 Circumnavigate: To travel all the way around (something) in a ship, airplane, etc.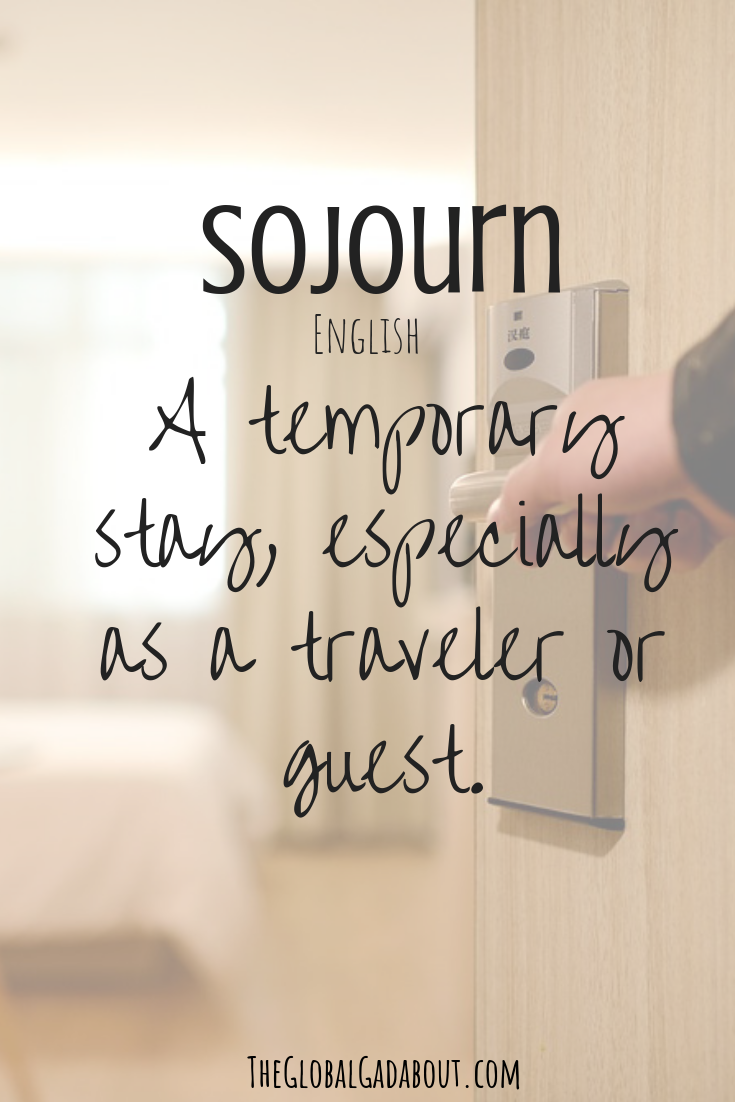 Sojourn: A temporary stay, especially as a traveler or guest.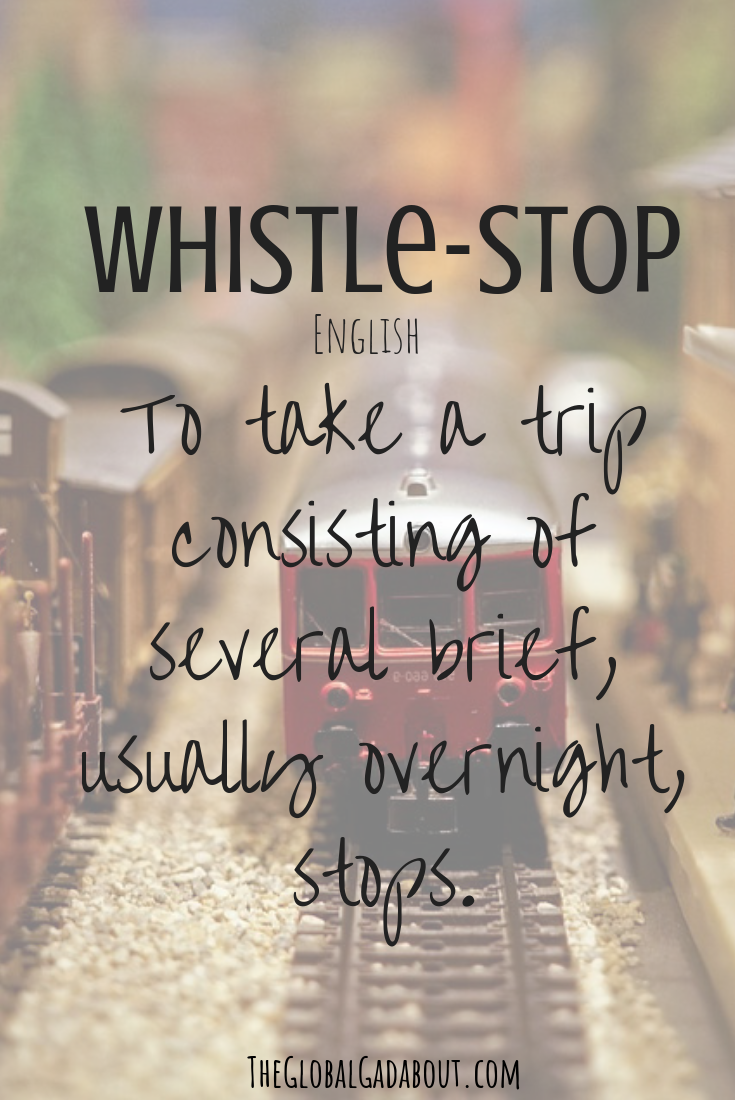 Whistle-stop: To take a trip consisting of several brief, usually overnight, stops.
There are so many cool travel words out there, in English and in other languages. If you're interested in more, sign up for my newsletter! You'll get a travel-related word (language varies), an inspiring travel quote, and a useful travel tip in your inbox every 2 weeks.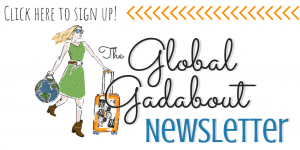 *This post includes one or more affiliate links. I earn a small commission (at no extra cost to you!) if you purchase a product or service through one of these links. Find out more here.*
Related Posts:
Pin this post for later!